About The Bull Runner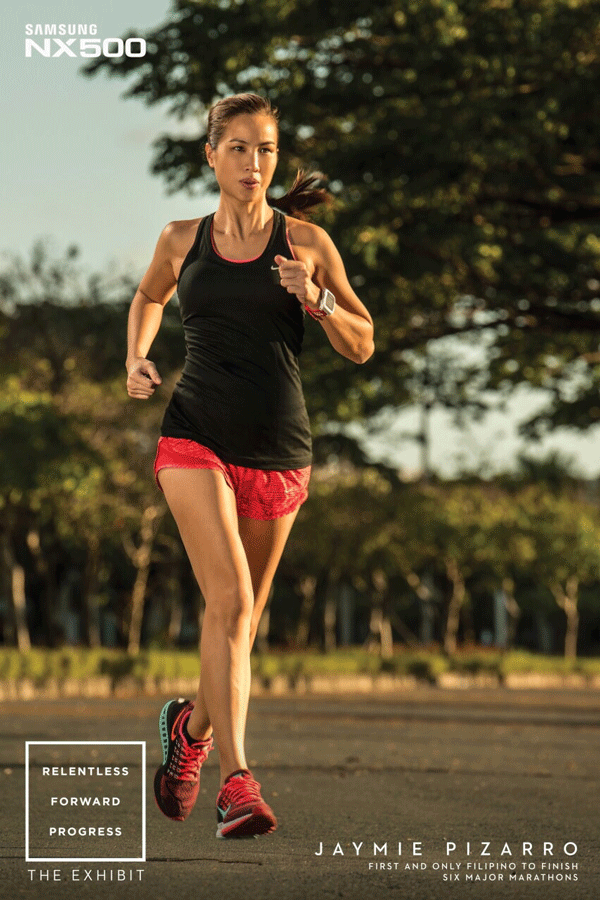 Photo: Xander Angeles
The Bull Runner wants to run the world. Literally.
Jaymie Pizarro, better known as The Bull Runner, dreams of running marathons all over the world and for as long as her feet will allow her.
Jaymie runs four times a week and would run even more were it not for her injury prone feet. She also loves swimming, biking, and yoga and is willing to try any new sport or fitness trend that promises to either scare the hell out of her, burn calories from over indulging in peanut butter, or give her six-pack abs.
Say the word "marathon" and Jaymie gets giddy like a schoolgirl. She is the first Filipino to finish the World Marathon Majors (New York, Chicago, Berlin, London, Tokyo, and Boston).  In total, she has run 16 marathons and finished the Ironman 70.3 in Cebu twice.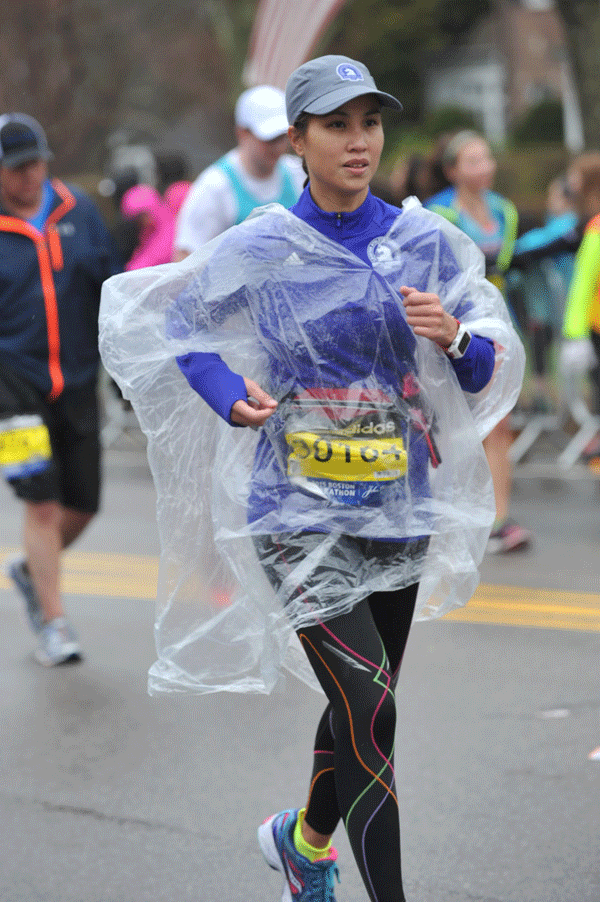 Jaymie is a certified Health Coach with the Institute of Integrative Nutrition in New York. She is a motivational speaker for running, fitness, and health having given talks to P&G, Sun Life Financial, GlaxoSmithkline, Pediatrica Inc., IHG Hotel Group, and more. She is also a product endorser of various brands related to running and fitness.
Jaymie is also a graphic designer and the pioneer of baby sign language in the country.  She is a hands-on mommy to her two kiddos.
In these pages, you'll read about The Bull Runner's adventures in running, fitness, healthy cooking, travel, and even motherhood.
Lace up and join her on one thrilling and lung-busting journey towards living a bold, brave, and bullish life.
HOW IT ALL BEGAN
At the ripe ol' age of 30, Jaymie Pizarro, a sedentary young chubby mother of two who had no athletic bone in her body, increased the pace on her home treadmill and unknowingly changed her life.
Within the next few months, she was severely hooked into running.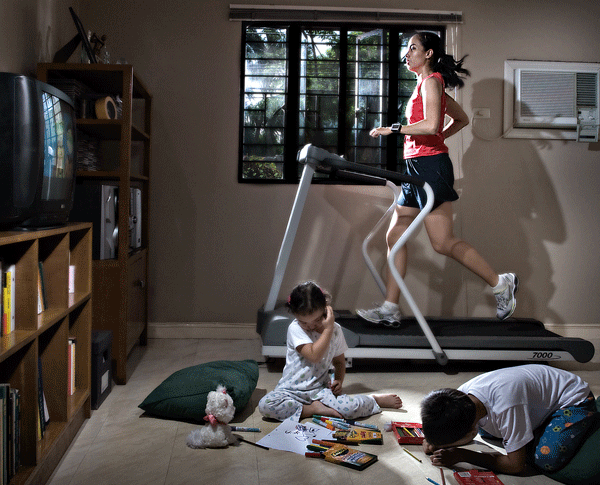 Photo: Ben Chan
On her 31st birthday, she created one of the first online resources for races and running events in the country. It was also her personal journal chronicling her newfound passion for running. TheBullRunner.com (TBR) was born.
By 2008, TBR was one of the top running blogs in the country gaining momentum as running became the hottest sport. TBR bagged the only two sports awards in the Philippine Web Awards: Best Sports Blog and Best Single Entry in the Sports Category.
In 2009, Jaymie, with her background as writer and graphic designer, launched the print spin-off of the blog, The Bull Runner Magazine, the first free running magazine in the country.
This same year, she completed her first unofficial marathon at Quezon City International Marathon. Buoyed by this life changing experience, she was compelled to have others run their first marathon and transform their lives.
In 2010, together with co-founder Jim Lafferty, Jaymie launched The Bull Runner Dream Marathon in Nuvali, the first and only marathon in the world designed for first-time marathoners. Both in 2012 and 2013, TBR Dream Marathon was recognized by Runner's World Philippines magazine as one of the top ten marathons in the country. Slots for TBR Dream Marathon 2014 sold out in a mere 37 minutes. The Bull Runner Dream Marathon has since made marathoners out of almost 3,000 individuals and changed their lives.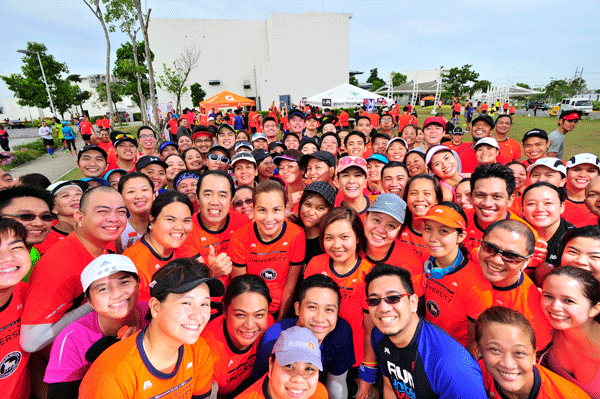 WHY "THE BULL RUNNER"?
On her 31st birthday, at the dining table in her home, Jaymie knew she wanted to create a running blog, but didn't quite know what to name it. At that time, she was dealing with injuries from running, but nothing could stop her from hitting the road. She laughed about how stubborn she was, a trait that her Dad regularly reminded her of since childhood as he'd tell her: "Ang tigas talaga ng ulo mo!" ("You are so hard headed!) She was a Taurean bull indeed!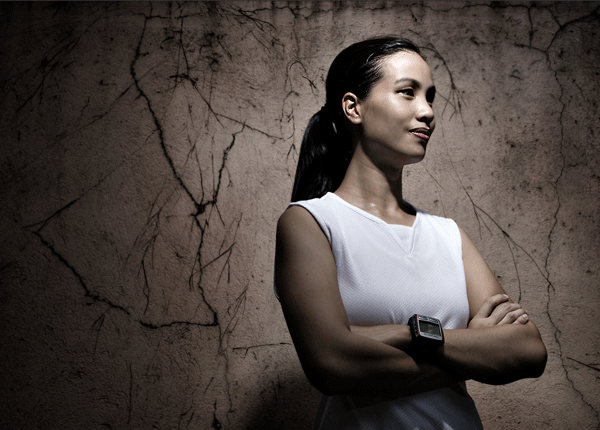 Photo: Ben Chan
Having worked as a Research Analyst at the Philippine Stock Market, she also loved hearing about a bullish market. The Bull signified strength, positivism, and a promising future.
With that, she decided on The Bull Runner, which started as the name of her blog and, eventually, became the name she would come to be known by.