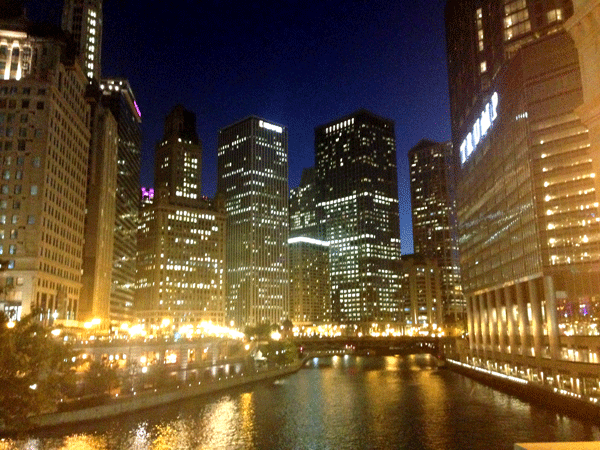 I arrived in Chicago on October 9, Thursday, just a few days before race day on October 12.  My friends, Ton, Lit, Angel, and I stayed at The James Hotel, which I highly recommend for it's clean, modern rooms, excellent service, and great location.
It was my first time in Chicago, which I learned later on didn't get the Windy City nickname because of strong winds, but because, in the late 1800s, an editor once said that the politicians from there were full of hot air!  Well, it was pretty chilly and windy and I absolutely loved it!
We enjoyed dinner at RPM Italian to celebrate Ton's birthday.  I needed to have dinner here!  I was hoping to see Bill and Guiliana Rancic, or even G's mom, Mama Depandi, because, er, it's pretty obvious by now that I'm a big fan of their reality show, but, unfortunately, they were nowhere in sight!  The food was delicious though and we had a grand time.  Our server was running Chicago Marathon too and his target was a 3:40. Gulp.
The following morning, we wasted no time in touring the city…by foot, of course!  Friends Gene and Bea, who were running Chicago too and I occasionally trained with, came by to run with us.  From our hotel, we ran towards Navy Pier and Lakeshore and back to hit an easy and fun 8k.  Wow, the weather was perfect and the city was amazing!  I fell in love with Chicago that morning!
Next: Part 2: Chicago Marathon Expo
Thank you to Unilab Active Health for making my Chicago Marathon dream possible! Thank you also to Gatorade, Peak Form Manila, Otterbox, Specialized, and Oakley for the support.