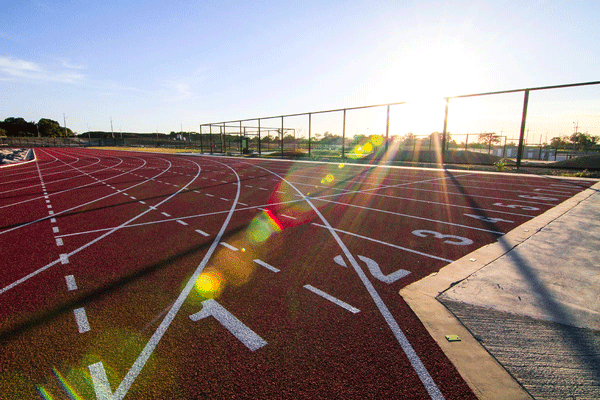 Ayala Land recently opened Vermosa Sports Hub, the country's first premier and professionally managed sports facility, located at Vermosa, Daang Hari Road cor. Vermosa Blvd. in Imus, Cavite. It is situated within the 700 hectares of space in Vermosa, a masterplanned mixed-use estate of Ayala Land.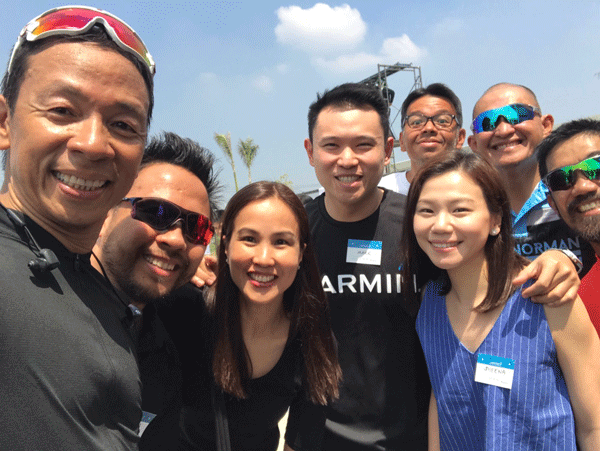 Nice seeing tri friends again at the Vermosa opening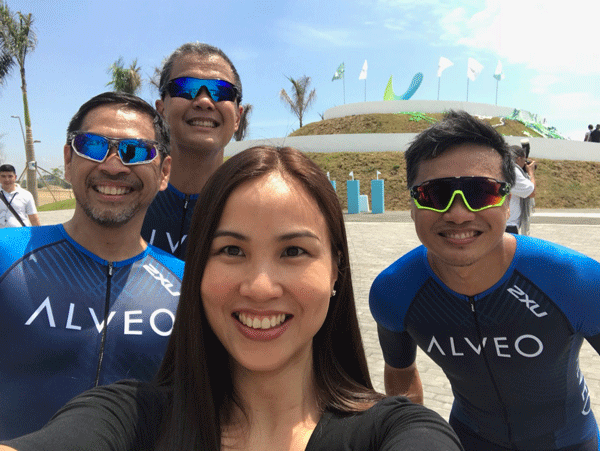 with tri friends from Alveo tri team: Jay Caniza, Rico Manuel, and Gutz Gutierrez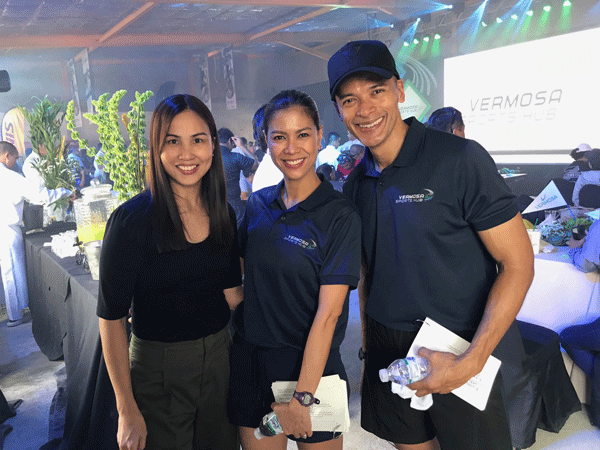 with one of my fave fit couples Suzi and Paolo Abrera
Vermosa Sports Hub is home to groundbreaking features that include the following:
+ the Philippines' first 9-lane track oval built in accordance with the International Association of Athletics Federations (IAAF) standards. Fee: P90 for 6 hour use.
+ Olympic-size swimming pool equipped with the latest timing system by Omega and the Anti Wave Starting Blocks. Fee: P220 for 4 hour use.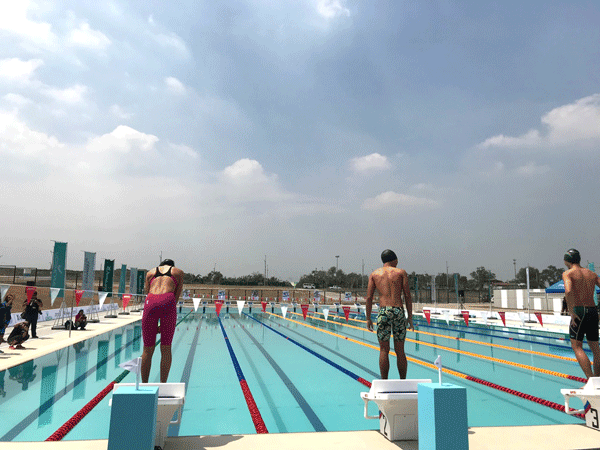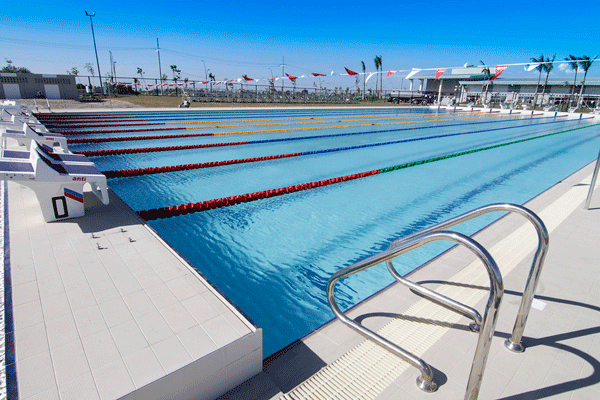 + Sante Fitness Lab, one-stop shop that will include a strength and conditioning fitness facility, sports rehab areas, a dance studio, a spinning class area, bike shop and services, a nutrition and fitness café, VO2 max/lactate testing by using a machine that can test an individuals level of oxygen while training , plus conference and lecture rooms to be managed and operated by Sante Health & Fitness, Inc.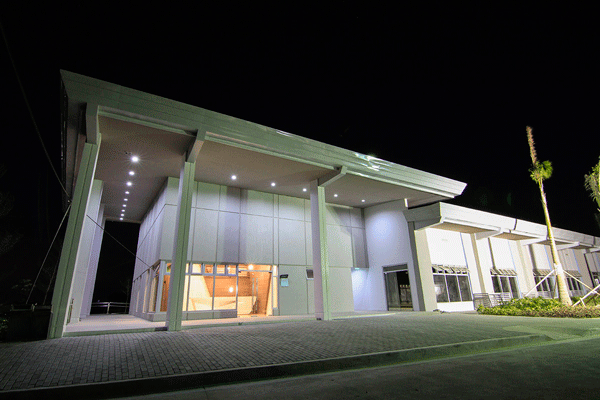 + a standard sized football field with natural grass and a sand sub-base, which makes it an ideal playing surface that is able to divot, or give way, under foot traction
+ The Vermosa Sports Hub will also soon unveil bike lanes, jogging paths, and other outdoor sports facilities
+ Retail outlets will soon open which will include health and sports merchants
Athletes may avail of a 20% discount for special passes until April 2018: (rates may change w/o prior notice)
Annual VIP Pass – Php 5,600
1 Month Unlimited Pool Pass – Php, 2,250
3 Months Unlimited Pool Pass – Php 5,600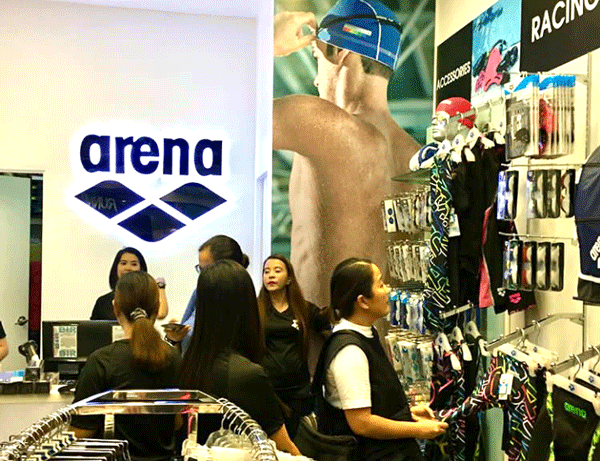 Longstanding swimming brand known by the purist of swimmers, Arena Water Instinct, recently opened its flagship store at Alabang Town Center. The Arena Concept Store, prides itself of carrying top-level suits and gears, training suits, leisure wear and basic equipment to supplement your regular in-pool training routines.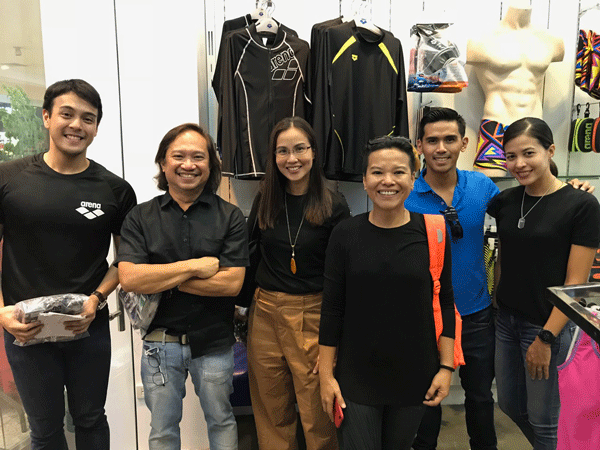 with brand manager Luis Syquia, Monching Romano of Race Day, and triathletes Marge Camacho, Coach Don Velasco, and Ines Santiago (more…)
For years now, I've been dreaming of having an online shop for our TBR Dream merchandise.  Thanks to my great husband-wife web team (who are also TBR Dream alumni), we finally launched our online shop today at our race website!  Visit TBR shop by clicking: www.shop.tbrdream.com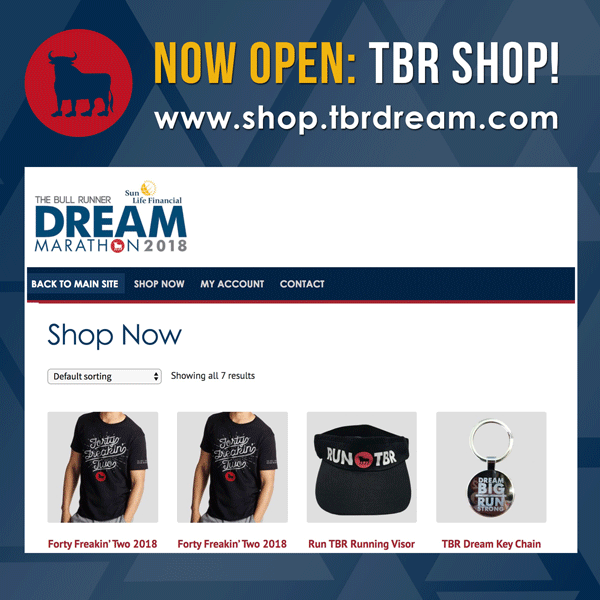 We launched the site just in time for the online sale of our 2018 Limited Edition Forty Freakin' Two shirts.  These shirts are our annual tradition for TBR Dream Marathon, but each year, we try to improve on the quality and design of the shirt.  I must say this edition is my fave!  Forty Freakin' Two shirts were designed by TBR Alumni Ricky So and printed by Team Manila.  Grab your shirt now before they sell out!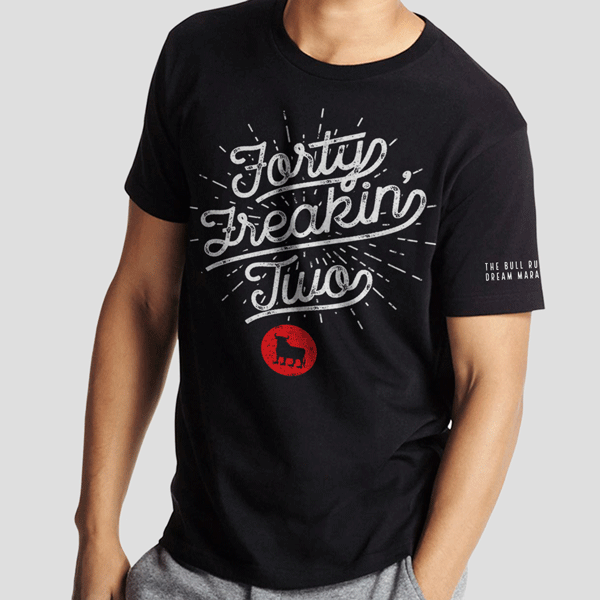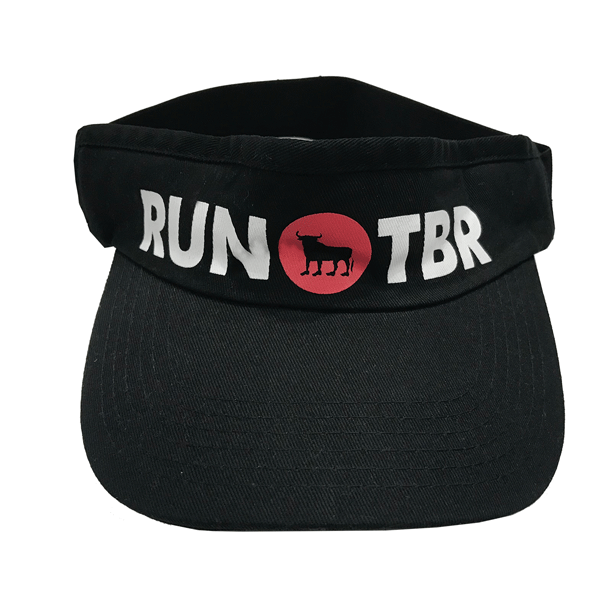 Forty Freakin' Two shirts and TBR visors for sale at our TBR Shop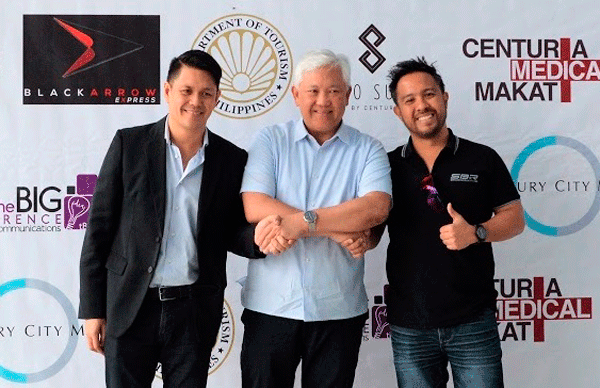 Anyone and everyone who is into triathlon knows SWIMBIKERUN.ph or SBR.ph. I'm lucky to have met its founder, Carlos de Guzman, years ago when he paced his girlfriend (now wife) Aleta at our inaugural TBR Dream Marathon way back in 2010. Now, almost a decade after, I'm happy to see how far SBR.ph has come.
SBR.ph is the main resource for triathlon information and races in the country. It is also an online store that caters to the gear needs of tri-athletes and/or those that are simply into running, swimming and cycling. SBR.ph also has shirts, socks, caps, drinking bottles, monitor watches, goggles, support straps and such made available on the site. Carlos also supports some cyclist needs such as wheels. (more…)