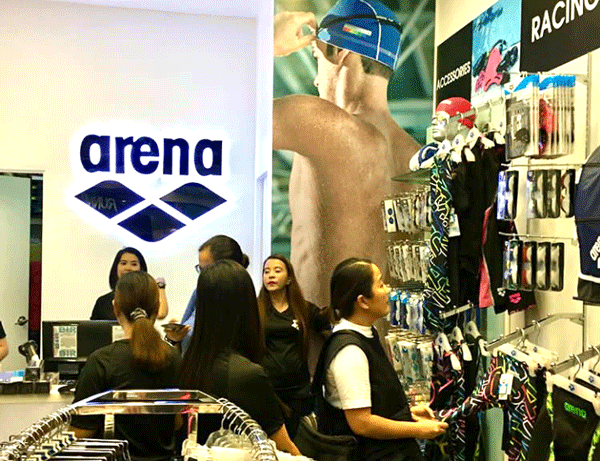 Longstanding swimming brand known by the purist of swimmers, Arena Water Instinct, recently opened its flagship store at Alabang Town Center. The Arena Concept Store, prides itself of carrying top-level suits and gears, training suits, leisure wear and basic equipment to supplement your regular in-pool training routines.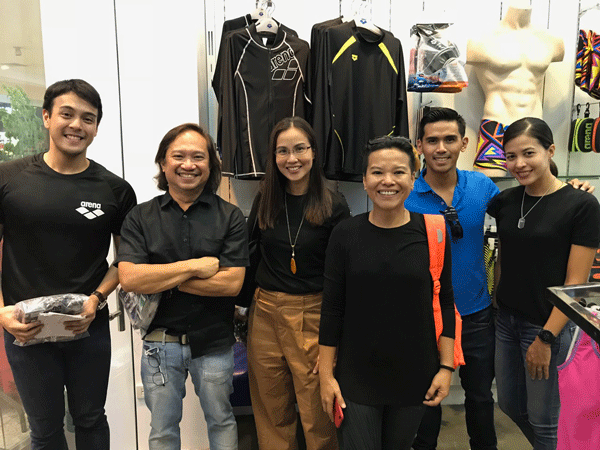 with brand manager Luis Syquia, Monching Romano of Race Day, and triathletes Marge Camacho, Coach Don Velasco, and Ines Santiago
Arena has been globally recognized since 1973. A brainchild of Horst Dassler, the son of Adidas Founder and President. Arena has managed to capture and dominate the competitive swimming scene globally thru numerous Olympian Medalists sporting the brand, not only due to its brand recognition but rather its innovative competition suits and training gears. Over the past decades, Arena has managed to develop the most innovative swimsuits to date, ensuring its athletes the performance boosts they need. Today, Arena is a clear staple in global swimming and in no time do they intent to stop innovating and improving both their products & their customer base.
Aside from its stores at Alabang Town Center and UP Town Center, Arena is planning to open 3 more stores at Glorietta, SM Cebu and Trinoma.