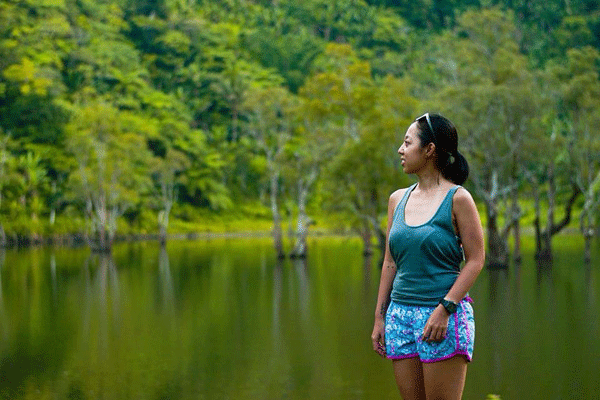 Photo: April Angco's Facebook 
I haven't met April, but I do know she registered for Batch 2018 of TBR Sun Life Dream Marathon.  Her friend emailed me this morning that April told her how excited she was about the race.  She described the race to her friend as a very emotional run and that most participants overcome tough challenges in life, and families come together to support the runners.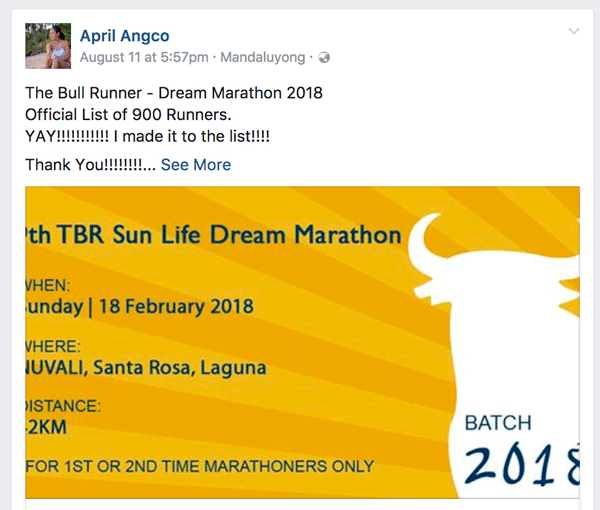 April then left for Cebu for a short vacation.  Little did she know she would go through a tough challenge herself.
April got into an accident while touring in Bantayan, Cebu.  She is in a coma right now and the family needs support.
If you would like to help a fellow runner and hopefully have her still reach her marathon dream, click below:
https://www.simplygiving.com/Appeal/april-angco-s-medical-expenses
Hope to see you up and running again, April.  Looking forward to still seeing you cross that finish line.