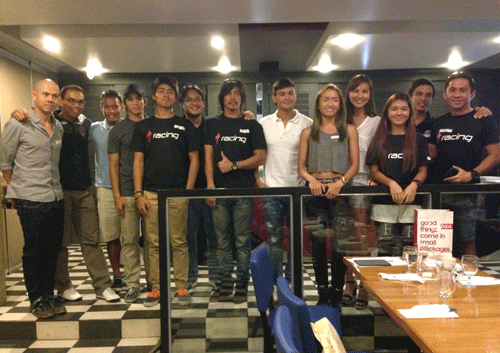 Specialized Philippines announced its 2014 ambassadors a few weeks ago.  First good news for that night?  I found out that I was one of them!  Woot!
Joey Ramirez, Chief Executive Officer of Dan's, the Philippine distributor of Specialized proudly said: "Specialized has been sponsoring a number of athletes for several years now, but it is only recently that we have come to have such a diverse group of athletes.  We have always been about performance. In selecting our ambassadors, we consider their racing credentials as well as their enthusiasm to really represent Specialized in their training and racing lifestyle."
In my case, I'm guessing Joey voluntarily overlooked the "racing credentials" area and gave me 200% for enthusiasm and passion for the sport.  Sweet! LOL.  Thank you so much to Joey and the rest of my Specialized family!
Second good news that night?   They announced Matteo Guidicelli as one of the new brand ambassadors of Specialized!  That makes us practically siblings!  (Wait, if he starts calling me Ate that ain't good news at all!)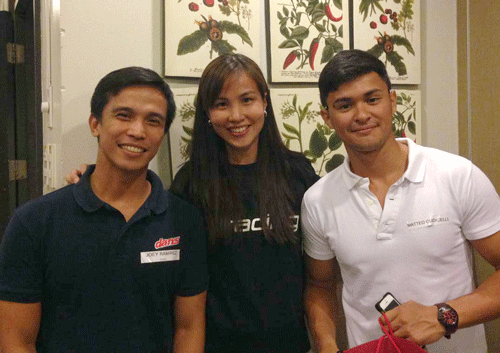 with Joey Ramirez and Matteo Guidicelli
Here's the list of all 2014 Specialized Ambassadors:
Matteo Guidicelli – Mountain biker, Triathlete, and Actor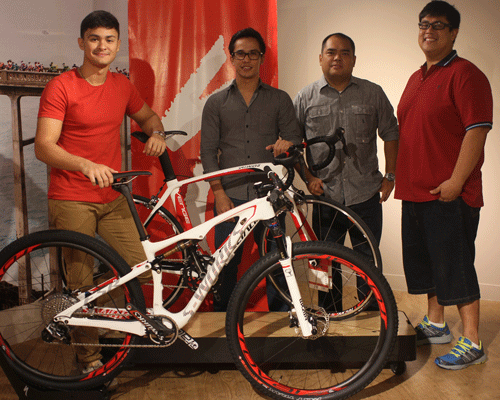 Monica Torres – Professional triathlete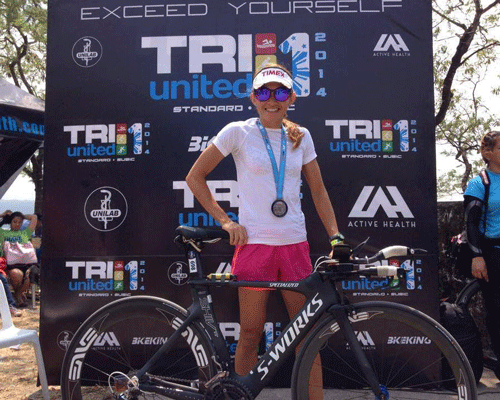 Ariana Dormitorio – teenage phenom in the mountain biking scene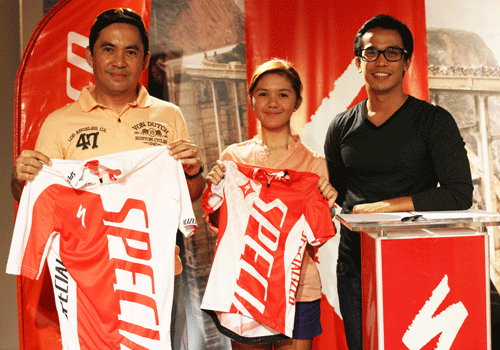 Other ambassadors include: Fitness First Cycling and Triathlon Teams and The Isuzu D-Max – Team Prima with rising star Jerich Farr.
Before the night ended, it was also announced that, for the second year in a row, Dan's was awarded the coveted Specialized Distributor of the Year Award for the Pacific Rim region thanks to its aggressive promotion of Specialized, its signature Body Geometry FIT methodology, and fruitful partnerships with its ambassadors.  Congratulations Specialized Philippines!