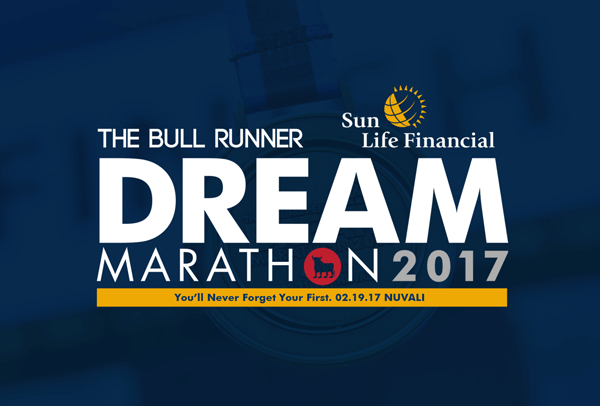 Congratulations to our 8th Batch of TBR Sun Life Dream Marathon participants!   Due to high demand, we increased our participants to 900!
Click on the list below to view the list of runners officially registered with the event.  Should you have any concerns or inquiries, contact tbrdream@gmail.com or 0906-318-2723.
Download / View PDF: OFFICIAL LIST OF TBR SUN LIFE DREAMERS 2017_rev2
WHAT'S NEXT?
1) WELCOME KITS REDEMPTION
All registered runners will receive a Welcome Kit containing the following:
* A Note from the Founders
* Your Dream Marathon Training Program
* Your TBR Dream Official Training Shirt
* Your Calendar of Activities
* Your Dream Card
* TBR Sticker
Participants who did not opt for delivery of kits may pick up their Dream Marathon Welcome Kit. Pick up dates and venues below:
| | |
| --- | --- |
| Sep 16 (Fri) to Sep 30 (Fri) from 12nn to 9pm.  On Sep 21, 12nn to 5PM only. | Planet Sports, Bonifacio High Street (near California Pizza Kitchen) |
| Sept 21 (Wed), 6PM to 9PM | During Bull Circle 1, Henry Sy Auditorium, St. Lukes Med. Ctr., BGC |
IMPORTANT NOTES: 
* Bring your claiming stub (for on site registration), deposit slip (for bank deposit), or credit card/paypal email receipt (for online payments).
* Size of the Official Dream Marathon Training Shirt are available while supplies last.
CLAIMING OF REDEMPTION KIT BY AUTHORIZED REPRESENTATIVE
1. Authorization Letter signed by the Registered Runner
2. Payment confirmation: for online reg – TBR email, for onsite reg – Claim Stub, for bank deposit – Deposit Slip
3. Photocopy of Valid ID of Registered Runner with Signature
4. Photocopy of Valid ID of Authorized Representative
5. TBR and NUVALI waivers SIGNED by the Registered Runner. We will not accept those signed FOR the runner. To be verified with the ID submitted. No signed waivers, no welcome kit. You may click HERE to download waivers.
2) DREAM MARATHON TRAINING PROGRAM
Your Welcome Kit will include the Dream Marathon Training Program. Your 22-week training program begins on September 19, 2016!
3) BULL CIRCLE 1
Block your calendars for our 1st Bull Circle entitled "CHASING THE DREAM" on September 21, Wednesday, at 7:00PM at Henry Sy Auditorium in St. Lukes, BGC. You can come in as early as 6:00PM.
Speakers and topics will include:
Chasing the Dream, Jaymie Pizarro, The Bull Runner
The Dream Marathon Program, Coach Jim Lafferty and Coach Francis Diano
You may also claim your Welcome Kits during this Bull Circle.
For a complete list of schedules, click here.