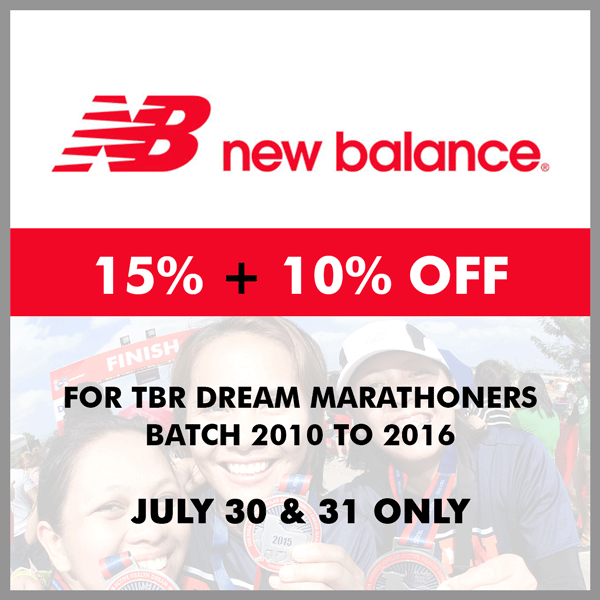 Yes, you read that right, TBR Dreamer!
If you are a TBR Dream Alumni from Batch 2010 to Batch 2016, New Balance is giving you a 15% discount PLUS a 10% discount on all regular priced New Balance products at all New Balance branches within Metro Manila.  Discount is available only for this weekend: July 30 and 31, 2016.
If you still have your New Balance VIP card and/or TBR Dream Card, please present it upon availment of discount.  If you've lost it, you may still avail of the discount as well.
Go to your nearest New Balance branch now!  For a complete list of branches, click here.