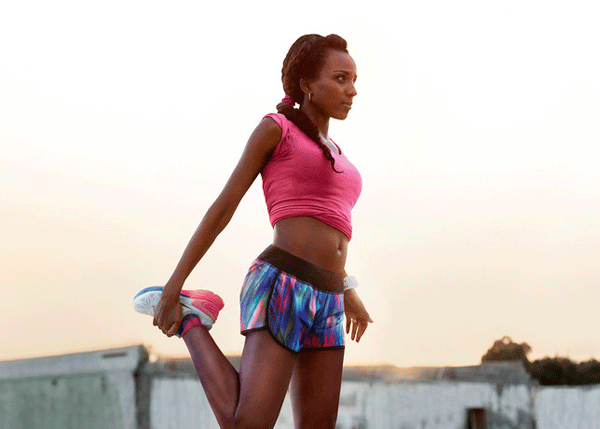 I'm a huge fan of the Nike LunarGlide, especially Nike LunarGlide 2, which I used for my first 4 marathons!  I think I had around 10 pairs of those!  I kid you not.  The next several updates of the Nike LunarGlide, however, weren't as great as their predecessors for me.  Now I have the Nike LunarGlide 5, which I can use for 10k training runs.  With the launch of Nike LunarGlide 6, said to be the most stable Nike LunarGlide with lightweight cushioning, I'm curious to know if my feet will love them for long runs.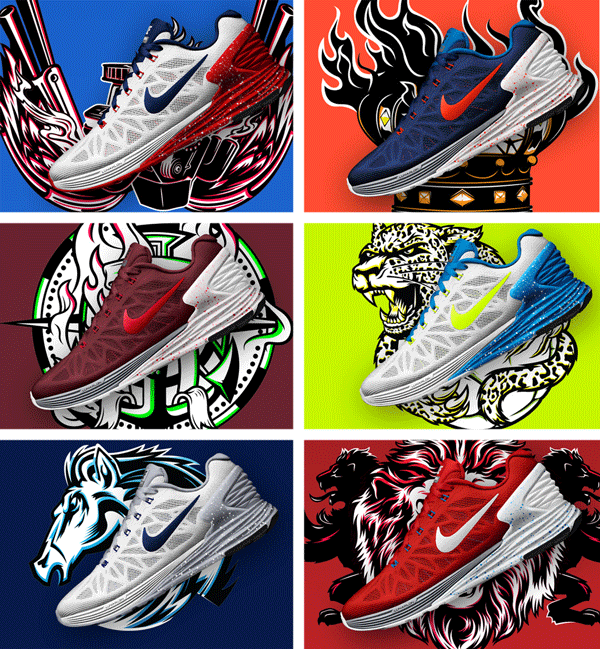 NIKE LUNARGLIDE 6 FOR MEN
NIKE LUNARGLIDE 6: LIGHTWEIGHT CUSHIONING, AMAZING SUPPORT
The Nike LunarGlide 6 provides enhanced stability and lighter Lunarlon foam for a soft and responsive ride.
The shoe whose namesake cushioning was inspired by astronauts bounding weightlessly on the moon is more stable than ever. With lightweight Nike Lunarlon cushioning, enhanced stability, support and style, the shoe delivers a plush, responsive ride.
The Nike LunarGlide 6 debuts with a lighter version of Lunarlon foam, a redesigned outsole pattern, enhanced Dynamic Support stability and an all-new engineered upper.  According to Rob Williams, Nike Senior Footwear Designer. "We took a holistic approach to enhancing stability in the LunarGlide 6, and Lunarlon offers lightweight, soft and responsive cushioning. It's the best of both worlds for runners – lightweight cushioning and amazing support."
Runners' insights helped inform the new shoe, which includes an outsole pattern created to mimic the way a runner's foot moves dynamically from landing to takeoff.
"The LunarGlide 6 is my favorite version of the shoe so far. I like how Nike fine-tuned it to be the perfect blend of stability and durability so I can wear them for both my long runs and my daily training runs," said Shalane Flanagan, 10,000m Bronze medalist and marathoner. "I like the sleeker look and feel combined with soft, cloud-like feeling of the cushioning."
To enhance stability, designers first increased the angle of Dynamic Support technology, the two-part midsole system introduced in the original LunarGlide in 2009 to provide runners both cushioning and stability. Whereas traditional stability shoes have a medial post, the LunarGlide's Dynamic Support uses opposing wedges of foam with different densities to offer a smooth, stable transition.
More stability was added in the upper, engineered with soft foam and breathable, lightweight mesh that conforms to the foot. As the team strived to remove as much material as possible to deliver lightweight comfort and enhance natural motion, a beautiful and breathable graphic pattern emerged. Nike Flywire integrates with the upper to hug the foot for an adaptive fit, and a supportive heel clip provides snug, comfortable lockdown.
THE MODERN LOOK OF RUNNING
Designing for performance defined the style of the LunarGlide 6. Inspired by modern architecture and clean, minimalistic design, Williams's team explored color blocking and patterns.
"The color blocking and design details of the LunarGlide 6 represent the modern look of running," said Williams. "The design is bold and clean, delivering distraction-free performance with a striking aesthetic."
AVAILABILITY
The LunarGlide 6 is available in stores and on nike.com. You can also customize exclusively through NIKEiD.