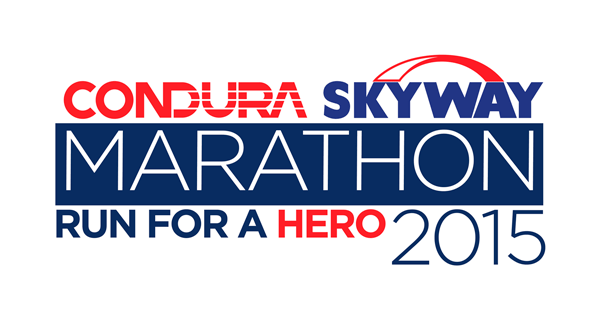 Condura Skyway Marathon Run for a Hero 2015 is now open for registration!  The race will be held on February 1, 2015 at Filinvest City.  They are expecting over 15,000 runners for the race!
Condura didn't put up a race for 2014, but it seems like they're more than making up for it with this early registration opening for 2015.  I'm pretty psyched about this race for 3 reasons:  1)  It's on the same weekend that our TBR Dream Marathoners will be running their longest run, so I'm betting a lot of them will do their 30k at this race (and I'm going to join in on the fun! Woot!), 2) The beneficiary is Hero Foundation, a cause which I am an ambassador of and which all my races also support, and lastly, 3) It's Condura Skyway Marathon for God's sake, who doesn't join this run?!
Below is more info on the event…
THE BENEFICIARY
Organized by Condura Skyway Marathon's Founder and Chief Organizing Officer, Ton Concepcion, and its running ambassador, Patrick Concepcion.
This year's race is dubbed – RUN FOR A HERO.  The beneficiary will be Hero foundation. Find out more about the Hero Foundation at herofoundation.com.ph
RACE DETAILS
Race Fees and Inclusions

REGISTRATION
For Credit Card Payments:
Register online at www.conduramarathon.com
Pay via the PayPal gateway using your credit card. A PhP200 processing fee will be charged for all credit card registrants. A confirmation email will be sent out as proof of successful registration.
For local runners, your race kit will be delivered to your registered delivery address from 03 November 2014 to 30 November 2014. Ensure your availability to receive your race kit.
For international runners, race kit redemption will be from 28 January 2015 to 31 January 2015. Details to be announced.
Prepaid Card:
1. Buy your CSM 2015 Prepaid Card at the nearest participating Asics Shop. Prepaid cards will be sold only on cash-basis.
2. Register online at www.conduramarathon.com. Enter the unique code found at the back of your prepaid card when prompted. A confirmation email will be sent out as proof of successful registration.
3. Claim your race kit from the Asics shop where you bought your prepaid card starting 15 January to 25 January 2015. When claiming, present a print-out of the confirmation email. Strictly no print-out, no race kit.
Participating Asics Shops:
Asics Greenbelt 3 – G/F Greenbelt 3, Makati City
Asics Two Parkade – Bonifacio High Street Central, Taguig City
Asics Trinoma –  Level 2, Trinoma Mall, Quezon City
Asics Fairview – 2nd Level, Ayala Fairview Terraces, Quezon City
Asics Ayala Cebu – Level 2, Ayala Center, Cebu City
Asics Centrio – Level 1, Centrio Mall, Cagayan de Oro
Asics Solenad – Solenad 2, Sta. Rosa, Laguna