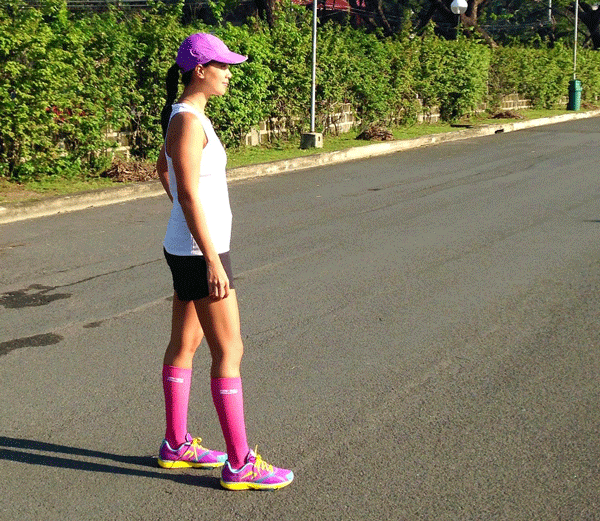 9 Weeks to Chicago Marathon!
Most of you know that I've been training for Chicago Marathon on October 12.  Chicago Marathon will be my 11th marathon and my 5th World Marathon Major (I don't think I'll ever do Boston…sigh!) yet I'm excited about it as if it was my first.
This will be the first marathon where I'll be using the Hanson's Marathon Program.  I availed of The Classic Hanson's Beginners Marathon Program online through Hanson's Running.  With the program comes online supervision by a Hanson's coach.  My coach is Coach Melissa Johnson-White who is a member of the Brooks-Hansons Distance Project (how cool is that?!) and, oh, by the way, she has a marathon PR of 2:32. Gulp.
I also downloaded the book, Hanson's Marathon Program by Luke Humphrey, from Kindle a couple of months ago.  I devoured it from start to finish in all of three days!  By the last day, I was calling the writer by his first name and telling friends "Luke says this is what we should do."  I don't get obsessive, noh?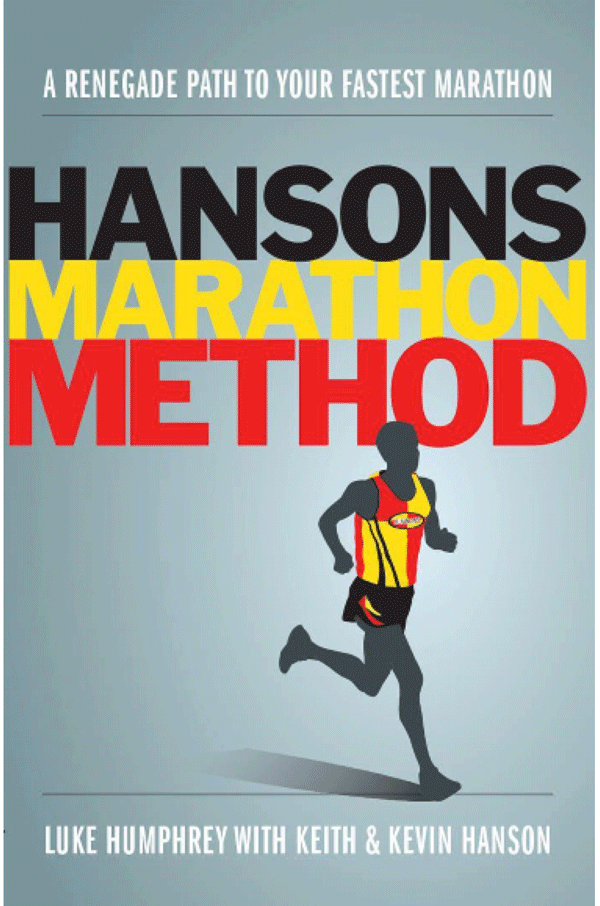 Anyway, based on my readings, here's what the Hanson's Marathon Program believes in:
+ Cumulative Fatigue.  Hansons Program believes in slowly building up fatigue over weeks and months so that you challenge your body without overtraining it. The weekly volume of training is pretty high relative to other programs, but it's well planned in terms of mileage, intensity, balance, consistency, and recovery.
+ SOS or Something of Substance Workouts.  These are the strength / speed (Tuesday), tempo (Thursday), and long (Sunday) runs which train different systems and help you reach your marathon potential. These are alternated with easy days.
+ Easy days are important too.  Easy days help develop low-twitch fibers and teach your body to burn fat over carbohydrates.  The impact on your tendons and joints during easy running help strengthen them without strong impact so that they'll be able to handle the strain when you start building speed. (1 to 2 minutes slower than goal marathon pace)
+ Longest run is just 16 miles or 26k.  Say what?!  Most marathoners are used to hitting 30k to 32k as the longest run before race day, but Hanson's believes in reaching only 26k for the longest run.  (You actually run a significant amount the day before so that you run on tired legs!)  In his book, Luke says:  "We're looking to simulate the last 16 miles of the marathon, not the first 16 miles." and somehow it does make sense, right?
Interesting eh?  Some of what Luke says, particularly the longest run hitting only 26k, goes against the grain of traditional marathon training.  It's new, controversial, and risky for me, but, since I feel like I've outgrown my old marathon program, I'm willing to give Hanson's a try.  I'm not saying I'm going to PR.  I'm not saying I definitely won't get injured.  But, hey, I'm definitely going to give this a shot.
I won't lie to you.  The past 4 weeks since I started the program hasn't been easy.  For someone like me who runs 3-4x a week and cross trains with swim and bike, the Hanson's 6x a week running was quite overwhelming.  Coach Melissa said I could reduce this and so I brought it down to 5x a week of running.  I basically rest on Mondays, bike on Wednesdays, and run on all other days.  There are days when I'll wonder why the hell I'm doing all this, but, most days, I'm loving the discipline, sweat, and, yes, even the tears when the speed work gets too tough.  I'm revelling in the challenge and, what can I say, I'm just really really loving the runs!  Aaaw running, it's just you and me again! Mwah!
If you're curious to find out how it goes, then stay tuned for more Road to Chicago training updates here.
(Note: I don't recommend this for first-time marathoners such as those training for TBR Dream Marathon, but I think it's worth a try for people who have run 2 or more marathons.)
Thank you to Unilab Active Health for giving me an opportunity to run Chicago Marathon.  You guys are the best!