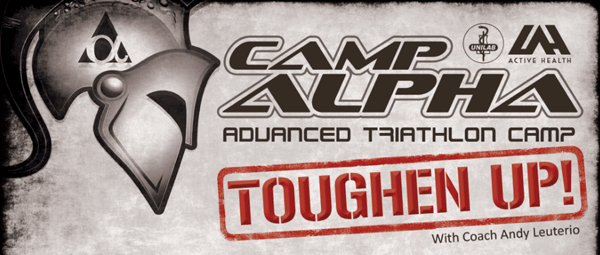 TOUGHEN UP!  Unilab Active Health Camp Alpha presented by Specialized and sponsored by Newton and RUNNR.

The final legs of Unilab Active Health Camp Alpha will be just what you need to prep for IM and half-IM races this quarter.
+ Aug. 30 (Saturday): 4k Swim – 150k Bike – 15k.  Run Alpha Day (Village Sports Club, BF Homes – Caylabne – Village Sports Club)
+ Oct. 11-12 (Sat/Sun): Speed and Volume for 70.3 and 140.6 races
Registration Fees include SAG support, mechanic on standby, snacks and refreshments, pool and locker fees at Village Sports Club.

Finish all 3 legs and get the Limited Edition Camp Alpha shirt!

To register:

1. Request for Registration Form at alpha_tri@yahoo.com or download the form at pinoyfitness.com
2. Deposit payment at either of the two bank options:

BDO S/A 5350092295 Alexander Leuterio (Cash Deposits only)
Union Bank S/A 102520026685 (Check or Cash)

3. Email Registration Form and Deposit Slip to alpha_tri@yahoo.com
Write your FULL NAME in print and Registered Legs on the Deposit Slip

Registration for Leg 5 (Aug. 23 Epic Ride) closes on Aug. 18.
Registration for Leg 6 (Aug. 30 Alpha Day) closes on Aug. 22.
Registration for Leg 7 (Oct. 11-12) closes on Sept. 29.

Each Leg can only accommodate 25 slots, so Registration for each leg may close early.

Sign Up, Toughen Up, and Kick Butt!