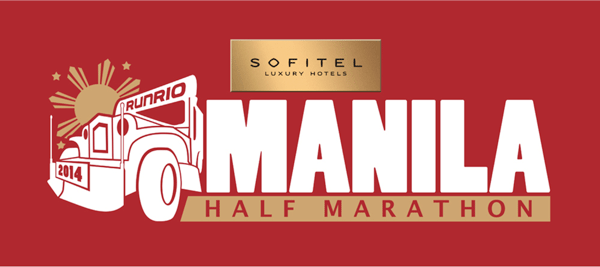 Who's joining Sofitel Manila Half Marathon this coming Sunday? I need to run 24k this weekend as part of my Chicago Marathon training program so I've signed up for 21k.
The Sofitel Manila Half Marathon is a revival of the Manila Half Marathon, last staged in 2008. This year, it will feature 5k, 10k and 21k categories to be held at the Mall of Asia grounds on August 17 at 4:00am (21km), 4:50am (10km) and 5:00am (5km). Cash prizes and luxury prizes from Sofitel Manila are at stake for the top three male and female winners for each category.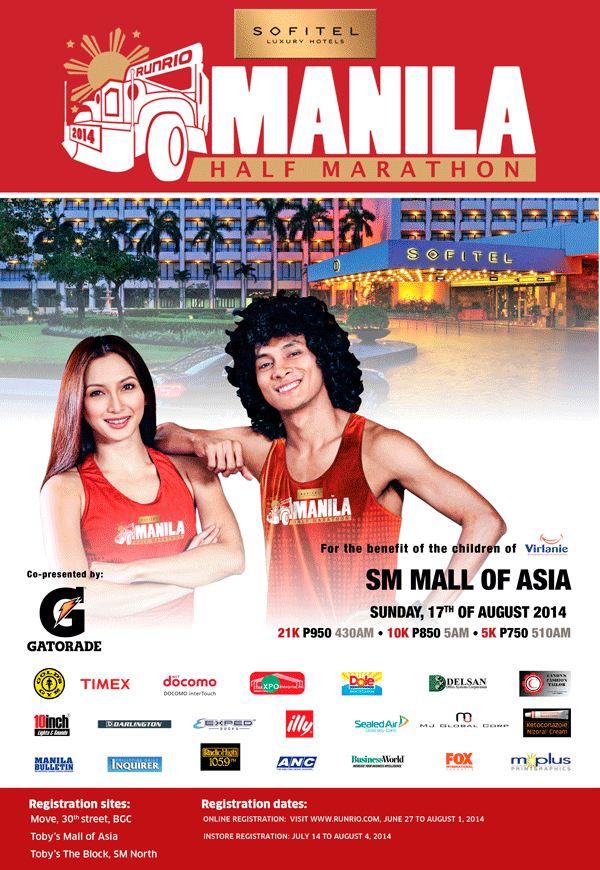 "The Sofitel Manila Half Marathon aims to be at par with other international marathons such as the Boston Marathon or Singapore Marathon. Aside from this, the greater aim of the event is to contribute to the upliftment of the lives of the street children of Manila through Virlanie Foundation, the beneficiary of the marathon. In the last year, we have raised over PHP 1.5 million through the two runs we organized – a part of the proceeds had been used to purchase a van that was handed over to the foundation for their activities. This year we are targeting to have over 6,000 runners and for better success in terms of fund raising. " says Sofitel Manila General Manager Adam Laker.
The Sofitel Manila Half Marathon will be organized by premier running event organizer, Runrio Inc. The course will take the runners through a panoramic view of the Manila Bay while running with the cool breeze of the bay. The Manila Half Marathon shall be a green race so runners are highly encouraged to bring their own water bottles for refilling at hydration stations, instead of using paper and plastic cups.
For the complete details, please click HERE.
For ticket inquiry and further information, call (02) 703.1736 or (02) 463.4814 or email feedback@runrio.com.