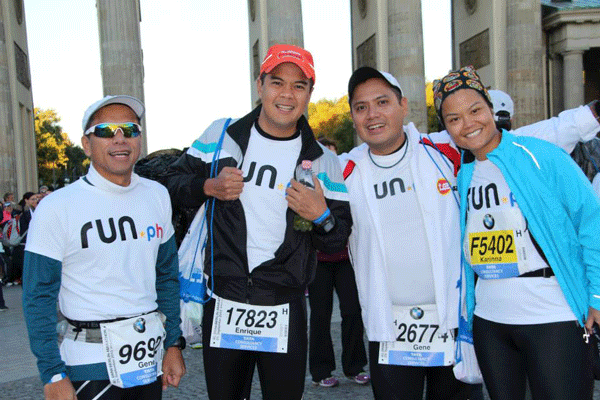 Dr. Gene Tiongco (2nd from right) with friends Gene Tamesis, Rico and Karina Manuel at Berlin Marathon 
Running a marathon can take on different meanings for the wide array of people who run it. For a good friend of mine and a TBR Dream Marathon alumnus, Dr. Gene Tiongco, running Chicago Marathon on October 12, 2014 isn't just about breaking his PR, but also bringing smiles to kids' faces.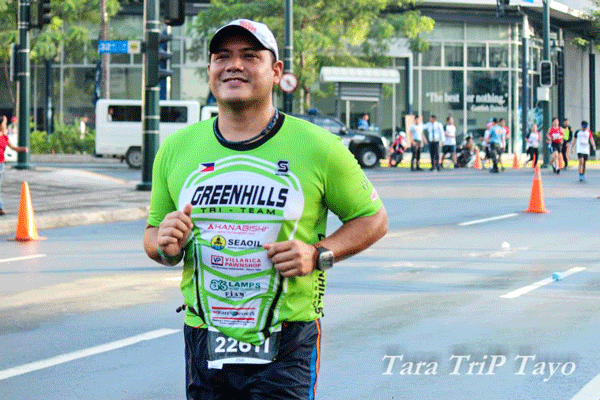 Dr. Gene Tiongco, Filipino Plastic and Reconstructive Surgeon and member of the Philippine Association of Plastic and Reconstructive Surgeons (PAPRAS) has joined Smile Train Team EMPOWER in the Bank of America Chicago Marathon in October 2014 to help increase awareness on clefts and Smile Train's free surgeries around the world.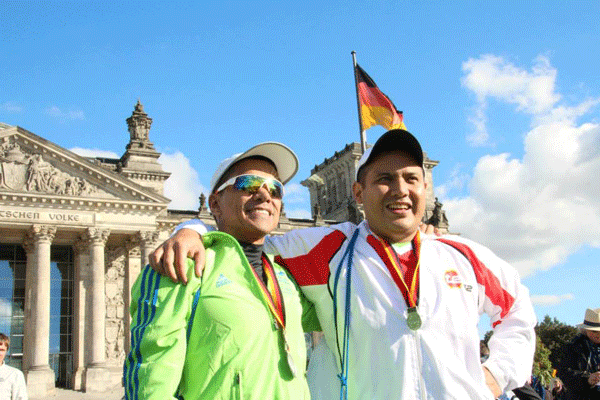 Dr. Gene, who has participated in several international marathons (New York and Berlin Marathons among others), decided that his participation in the Chicago Marathon 2014 be an instrument to promote awareness of clefts and to encourage individuals and companies to help fund cleft repair surgery in the Philippines and other developing countries. Having been part of Smile Train Philippines as a volunteer Plastic Surgeon for the past 5 years, he will be running alongside several international runners who compose the Smile Train Team EMPOWER, which also includes Celebrity Chef Graham Elliot. Smile Train Team EMPOWER gives athletes around the world the opportunity to make every step, every lap and every smile count toward giving a child not only a new smile, but a second chance at life.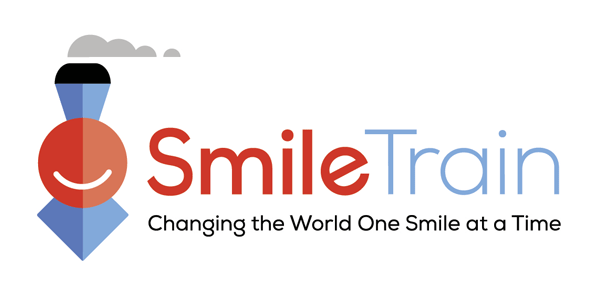 Smile Train is celebrating the 15th World Smile Day® on October 3. Smile Train is asking everyone in the Philippines to help raise awareness and create more smiles by spreading the word about Smile Train's free cleft surgeries around the country. More than just the isolation, humiliation, and the stigma attached to cleft, children with unrepaired cleft lips and palates also have difficulty eating, breathing and speaking. These complications make it challenging for a child to lead a healthy, productive life.
"Smile Train believes that every child born with a cleft deserves the opportunity to live a full and productive life. For a child born with a cleft, it all starts with one surgery that can give that child their very first smile. Smile Train aims to reach poor communities and families that do not have access to medical care, and help bridge the gap between the cleft child and the world around them. Surgery can not only change the child's life, but their family's lives and the community as a whole."" said Kimmy Flaviano, Country Manager, Smile Train Philippines.
Smile Train, the world's largest cleft charity, empowers local in-country doctors to help change the world one smile at a time by providing free, safe and quality cleft surgery and related treatment for poor children with cleft lip and/or palate. Since 1999, Smile Train has provided over 1,000,000 free surgeries in over 85 countries around the world. In the Philippines, Smile Train has performed over 30,000 surgeries by leveraging partnerships with 40 hospitals in the country. Through this unique approach, Smile Train is creating a long-term, sustainable system.
For more information on Smile Train Philippines, to refer patients, and receive information on how you can avail of a free surgery, call or send a message to 0917-52-TRAIN (0917-5287246).
Website: SmileTrain.org.
For media inquiries, please contact:
Kimmy C. Flaviano kflaviano@smiletrain.org