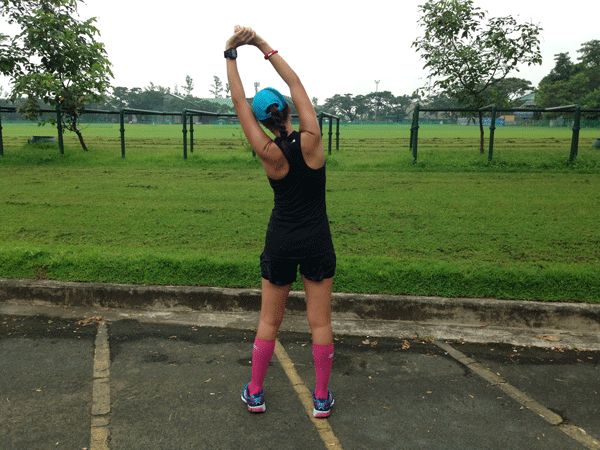 3 weeks to go until Chicago Marathon!
I lost my confidence this week. It must've fallen into a crack on the road during my mid-week run, so I was a ball of nerves and anxiety questioning everything and anything during the latter part of the week. Then, just like that, on Sunday, it all changed. Allow me to tell you more about it.
I wish I could tell you that I'm always strong and confident, but I suppose, just like life, there are highs and lows to serious marathon training.
Last week was our peak week, the highest mileage we would ever reach during the entire program, four weeks before the marathon, before it gradually decreases until race day. While I should be feeling strong, I had just been feeling completely exhausted and worn out. During the weekday runs, I hit the required mileage but I couldn't quite reach the prescribed pace. What was most worrisome was that the pace wasn't all that fast! What's wrong?!! Grrr, to say I've been frustrated and disappointed is an understatement.
Last weekend, I ran my 3rd and last back to back weekend runs consisting of a 10k on Saturday and 26k on Sunday. The last two back to back weekends we had over the past months were deadly, so I was expecting this to be a long, slow, and painful experience. It was such a huge surprise for me when I felt great throughout the run! While the past weeks had me crawling at the last few kilometers of the Sunday runs, I was completely fine that Sunday! What a pleasant surprise!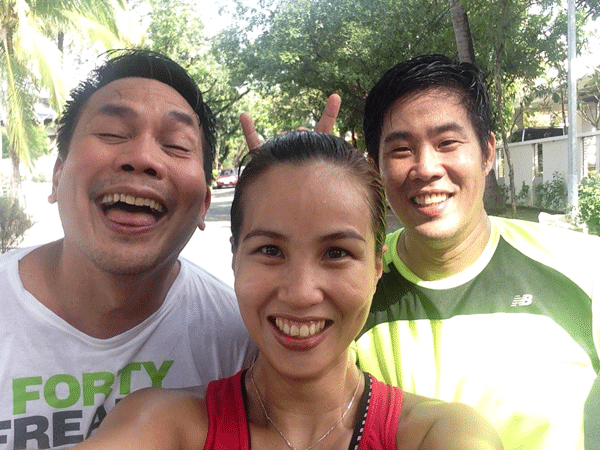 with Ton and Lit after our 26k Sunday Run. Missing in pic: Javier and Bernarda
Was my body finally adjusting to the higher mileage? Was I finally reaping the benefits of all the hard work the past few weeks?  Will I feel stronger with taper coming up?  I'll probably get the answers to that 3 weeks from now at Chicago Marathon, but, for now, I'll take this and do my super happy dance!
Thank you to Unilab Active Health for supporting my big adventure, Chicago Marathon!