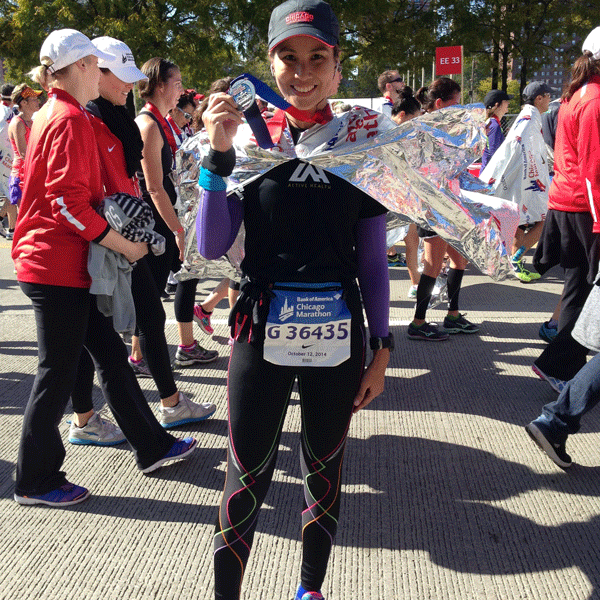 I finished Chicago Marathon yesterday morning! It was my 11th marathon and my 5th World Marathon Major! 8 years ago, when I could barely finish 5k, who would've thought I would finish more marathons than the number of fingers on both hands?!!
Chicago Marathon was a fantastic race! Fantastic!  From the well-organized corral starts to the perfect weather conditions to the non-stop cheering from spectators.  I would rank it as my 2nd favorite marathon. First would be London Marathon and 3rd would be New York City Marathon. It was the kind of race where I ran thinking:   Am I really here?!!  How lucky am I to be running this race in such a great city?!!
Having said that, I wish I could tell you that my run was amazing too having trained for this race like a madwoman experimenting with the Hanson's Marathon Program to get me to break my PR.  I never trained so hard in my life.  As with all experiments, you can come up with a great success or a huge disaster. Sadly, my performance was the latter.
I'll write about it fully in my race report. Just give me a couple more weeks for that. For now, allow me to enjoy the rest of Chicago!  Feel free to follow me on Instagram which I update more often while on this trip.
Thank you to my sponsor Unilab Active Health for all the love! Thank you also to Gatorade, Peak Form Manila, Otterbox, Specialized, and Oakley for the support. Thanks to friends and family who cheered for me from a thousand miles away during the race!