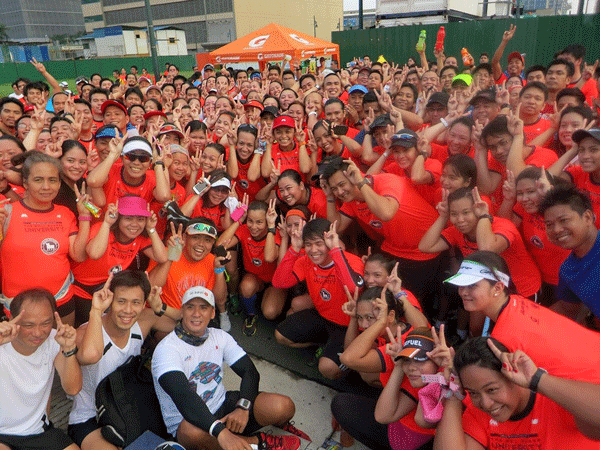 My Saturday run at Bull Session 1 with our TBR ULAH Dreamers
Where did the time go? Wasn't it only yesterday when I had weeks to go before Chicago Marathon? Now, I sit here at the Hong Kong airport typing away waiting for my flight to the Windy City. Chicago Marathon is on October 12, Sunday, just 3 days away.
Looking back, I can't believe I survived this kind of training. It was a leap of faith to try the Hanson's Marathon program. It was running at a level that was much more than my body was used to. It was, in hindsight, one of the most challenging training programs I've ever encountered, but oh-my-God it was a whole lot of fun!
Last week, I still had to run 14k speedwork and 16k tempo on Tuesday and Thursday, respectively. Taper, you ask? Er, I had the same question in mind! Hanson's believes in tapering in the last 10 days, so taper started that Thursday after the 16k run. I thought I'd finally get to lounge around and relax before the big day, but nope! I still had daily runs from Friday to Sunday.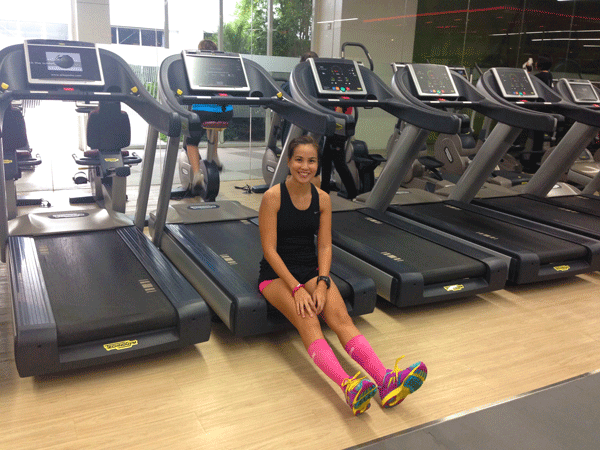 Last Thursday's 16k tempo run. I survived!
I searched the net for info on Hanson's tapering and was happy to note that everyone—as in, everyone—freaked out about this kind of taper. But, those who had tried Hanson's already were quick to reassure the doubters that the program worked and one simply had to trust in it. I crossed my fingers and toes and decided to do the same. Trust in the program, Jaymie.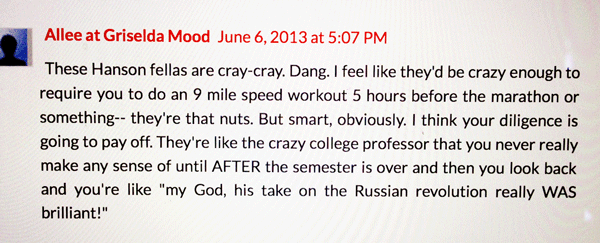 Screencap of a comment on therunivore.com which had me laughing out loud
For my Saturday run, I ran it with our Batch 2015 TBR ULAH Dreamers. It was a pleasure to finally see them face-to-face for our first Bull Session in Bonifacio Global City! They'll be running their first marathon while I'll be running my 11th, but I gotta tell you that every marathon always feels like the first time. Those butterflies in the stomach just never go away!
On Sunday, I ran the required 13k at the Run United Philippine Marathon. All runs were to be easy runs, but I felt like I needed to test my legs for race day. Thankfully, I felt great. You know those runs when you just find your rhythm, forget everything around you, and just remember why you fell in love with running in the first place? That was one of them. Needless to say, I was ecstatic after the race. It was just what I needed for a boost of confidence.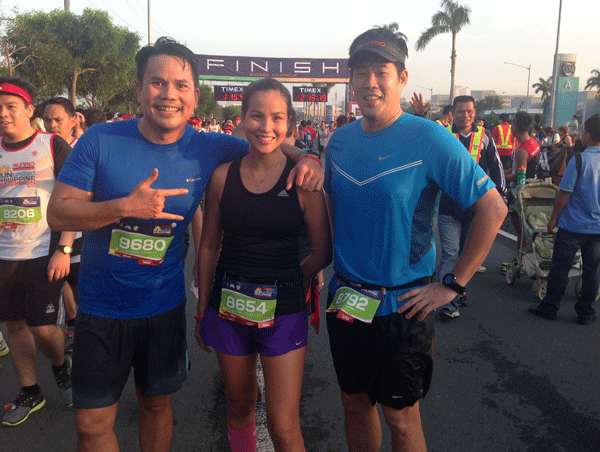 After RUPM 10k with Ton and Lit
I rested Monday, then hopped back on the treadmill for two more easy runs on Tuesday and Wednesday before I flew out to Chicago today.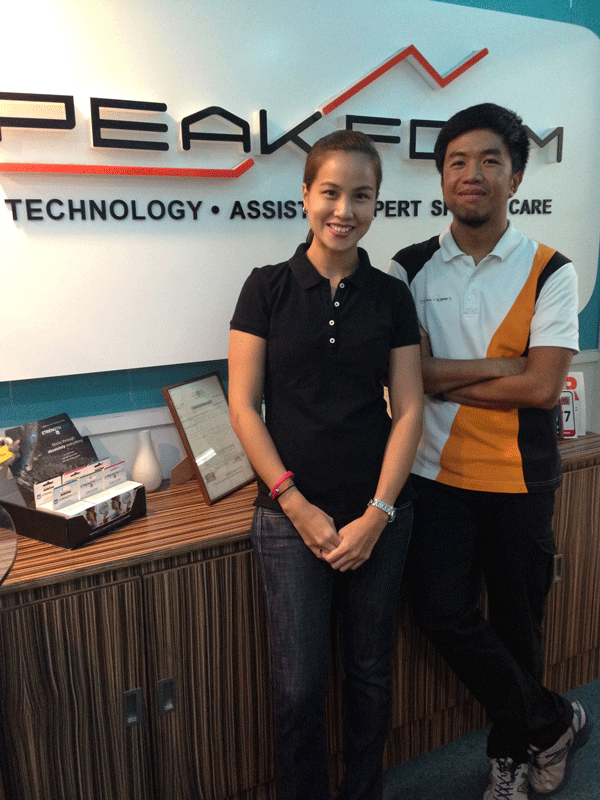 Last therapy session at Peak Form to loosen up all the tight muscles before flying out to Chicago
So here I am, dear friends. I'm just a big bunch of nerves over the upcoming race. I still don't know if the program will work and if I'll reach my goal. I'm mature enough to know that so many things can go wrong on race day—a tiny blister, a big fall, rain, snow, or just plain bonking—and I'm ready to accept that. But, I also believe in visualization and seeing all things go perfectly well on October 12 so that I cross the finish line with the time I hoped for.
Thank you to Unilab Active Health for supporting me all the way for Chicago Marathon! You guys are the best! Thank you to Gatorade, Oakley, Otterbox, Peak Form, GoPro, and Specialized for all the support!