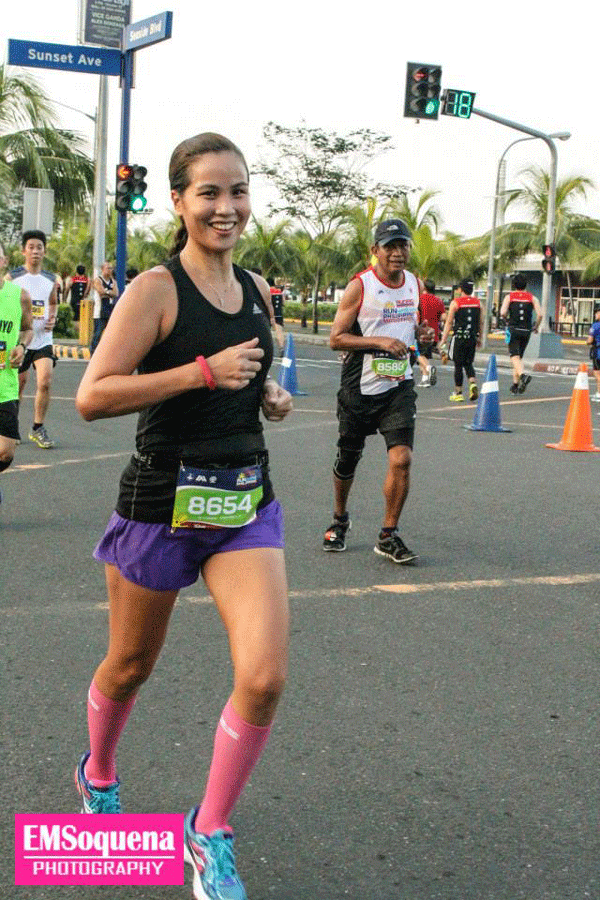 Thanks to EMSoquena for the photo
I woke up at 3:00 AM with a splitting headache.  Woah boy, not a great way to start the day especially when you've got a race to join.  I popped a pill to address the headache and proceeded to prepare for my 10k run at Run United Philippine Marathon.
There was no way I was going to miss this race.  It was my last Sunday run before Chicago Marathon.  It was my way of supporting my partner, Unilab Active Health.  And, last but not the least, who doesn't join one of the biggest races of the country?
On my way to the race venue at Mall of Asia, I put on my race bib but I couldn't find my D-tag.  I turned my gym bag upside down but to no avail.  Looked like I wasn't going to get official results for this race.  Fine.
To make matters worse, EDSA was bumper-to-bumper due to a road repair.  I glanced at the clock and realized I was going to be late for the race.  Firs the headache, then the lost D-tag, now traffic.  This was turning out to be a fantastic morning!
I arrived at the race venue and it felt like a ghost town.  The full marathoners, half marathoners, and, sadly, the 10k runners had gone off to run their race.  I was 10 minutes behind.  I rushed towards the starting line and joined a few other runners who were late for the start.  I was off!
While I'm currently on taper mode for Chicago Marathon, for the Hanson's Marathon Program, taper doesn't really mean that you stop running.  You just run a little bit less and at an easier pace.  So, I ran Thursday, Friday, Saturday, and, for that morning on race day, I was scheduled to run 13k easy.
I ran the first 5k easy as planned.  I really couldn't have run it any faster even if I wanted to.  With the fatigue in my legs from the past days runs, my legs felt like lead in the beginning of the race.  By 5k though, I felt a sudden surge of power, something I hadn't felt in weeks!  The slight taper had worked!  I pushed and, quite surprisingly, my legs followed.  My speed was back! The speed which I thought disappeared in the past weeks of high mileage training!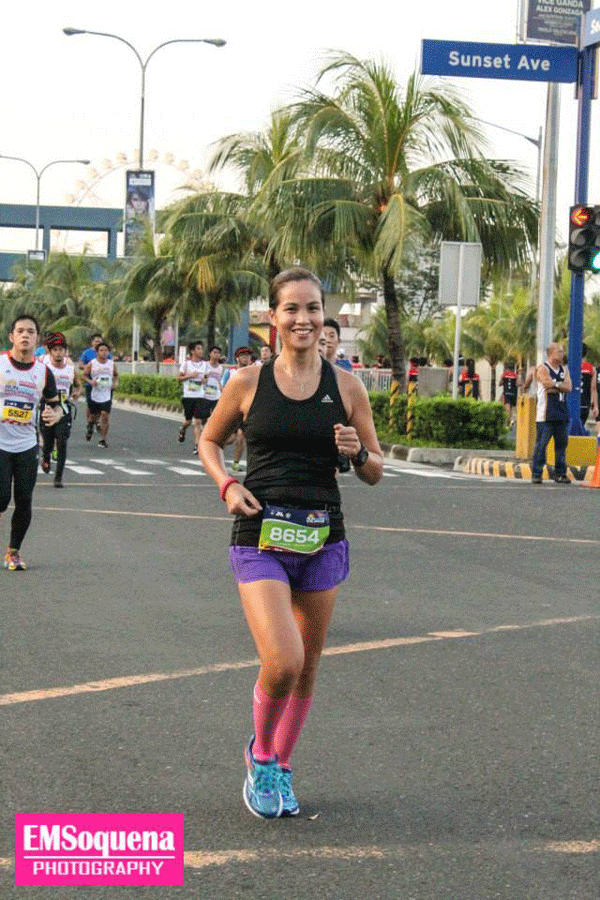 Thanks to EMSoquena for the photo
If you know me at all, running fast is what gets me all giddy and excited like a school girl.  So, that's exactly what I did.  Every now and then, I would slow down to wait for friends as I felt guilty for slightly cheating on the program which ordered me run at easy pace.  But, deep inside, I knew I had to run these few kilometres fast if only to give me the much needed confidence for Chicago.
I ended the race thrilled at how good that run felt.  I found my rhythm.  More than that, I found my confidence.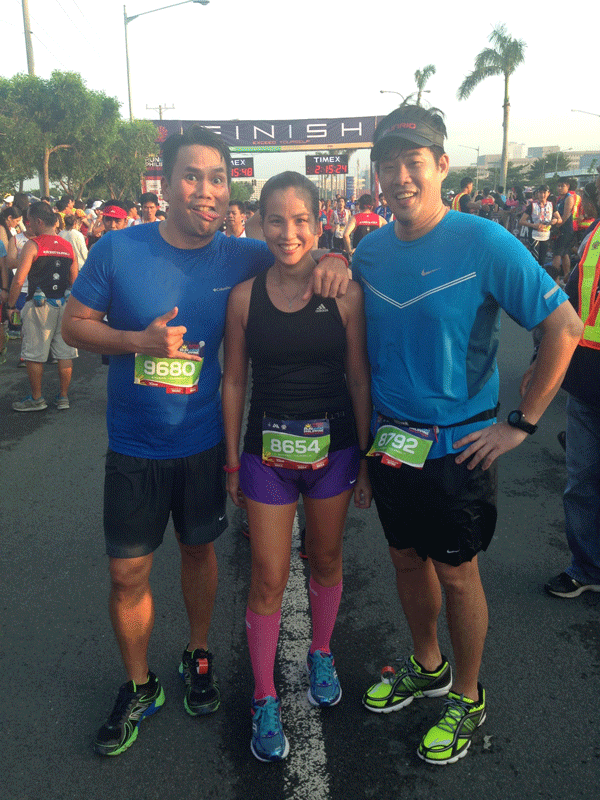 with good friends, bday boy Ton and Lit after our 10k run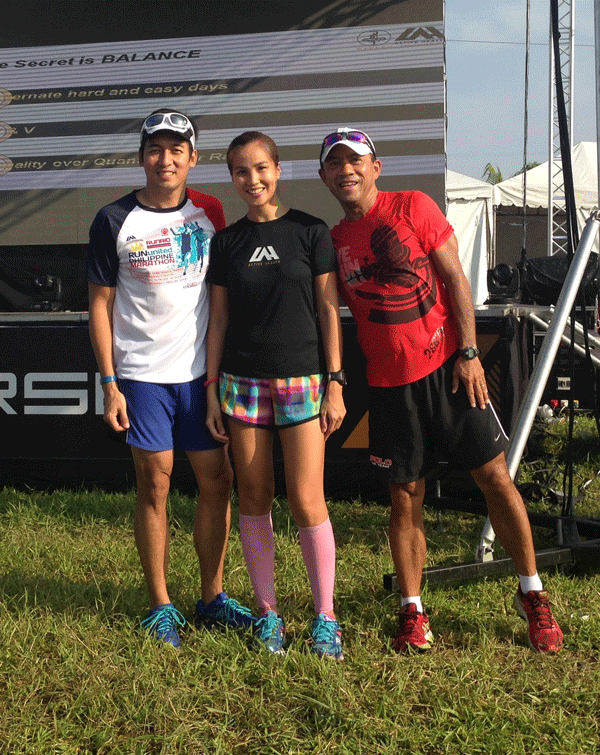 with Alex Panlilio of Unilab and good friend and triathlete Atty. Joey Torres
After the race, I gave a short talk at the RUPM Village on What's Next After the Marathon: Rest, Recover, and Renew.  I bumped into good friends, spotted several TBR ULAH Dream Marathoners, and celebrated a morning that started out bad but turned out to be great after all.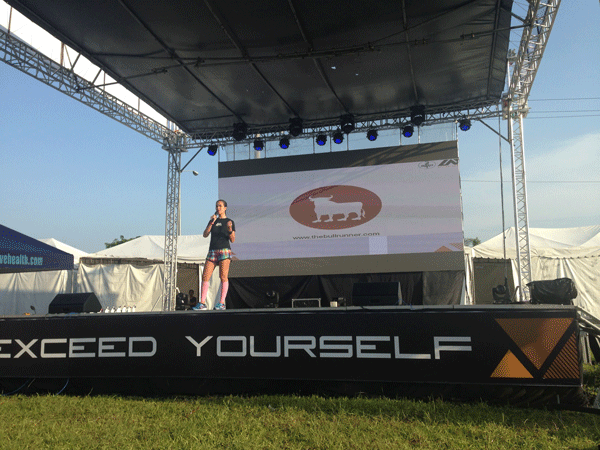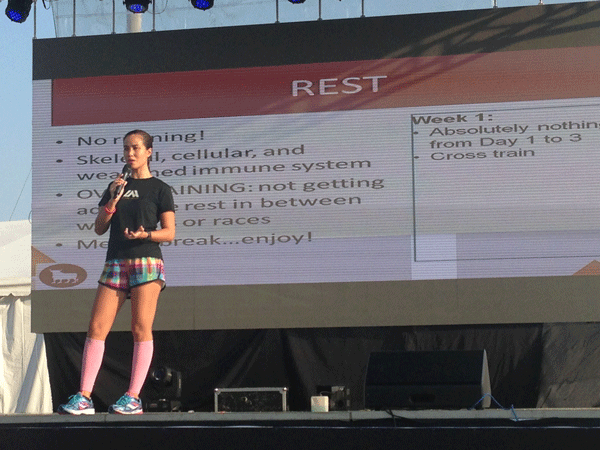 Congratulations to all the finishers of the Run United Philippine Marathon, especially the 42k runners!  Congratulations to Unilab Active Health and Runrio for yet another successful event!