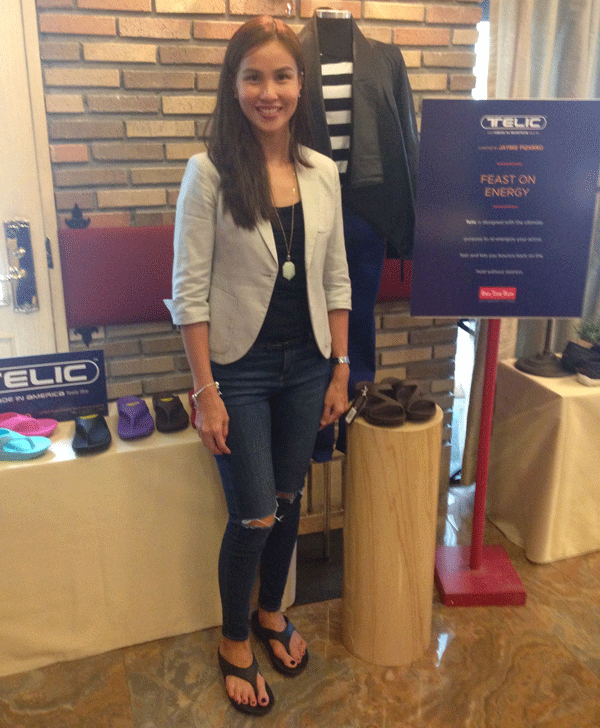 Ever since I tried Telic Recovery Sandals, I've been a big fan.  Telic is a new sports recovery sandal which provides comfort and maximum energy absorption to ease joint pain after strenuous activities. It's perfect for runners like me who deal with sore feet after training runs.
A couple of weeks ago, I was invited to curate the Telic booth for Res | Toe | Run's Rare Finds event along with other personalities, sports anchor Anthony Sunday and fashion bloggers Lissa Kahayon, Patricia Prieto, and David Guison.
I got to dress a mannequin to show how I'd wear my Telic recovery sandals and present all the other Telic models.  Since I always wear Telic after a run, I thought it would be great to try a different route and pair them with my usual casual attire as mommy entrepreneur.  It was fun to play fashion blogger for a day!