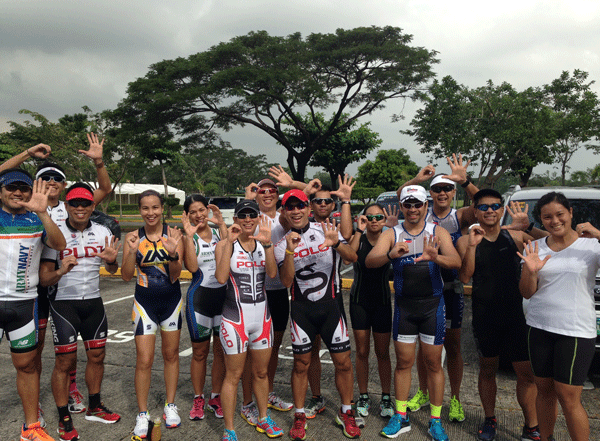 Once upon a time in the faraway land of Alabang, a group of triathletes gathered together every Sunday to run.  As weeks went by, they grew in number.  Triathletes came from different teams and various backgrounds, but they were bound by one thing: their passion for the sport (and a penchant for laughter and chismis!)  Soon enough, they decided to call themselves the Alabang Sunday Run Club.
One of their founding members, Atty. Joey Torres celebrated his 50th year of life this year.  To celebrate, he did 10 triathlons in 2014.  To celebrate, the Alabang Sunday Run Club decided to do a mini triathlon together which was to be Joey's 11th triathlon before the year ended.
Last Saturday, we all showed up at Alabang for what we called "Tito Joey Torres' Walang Iwanan Triathlon."  It was a super fun and easy 500m swim-24k bike-6k run through Ayala Alabang named as such because no one was going to be left behind no matter how slow you are (because of lack of training) or drunk you are (because of partying the night before.)  The entire triathlon was filled with laughter and chitchat and ended with a sumptuous Filipino breakfast by the pool.  Thanks Joey!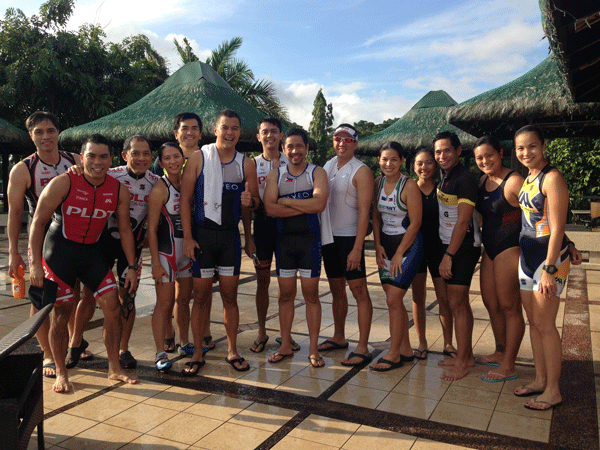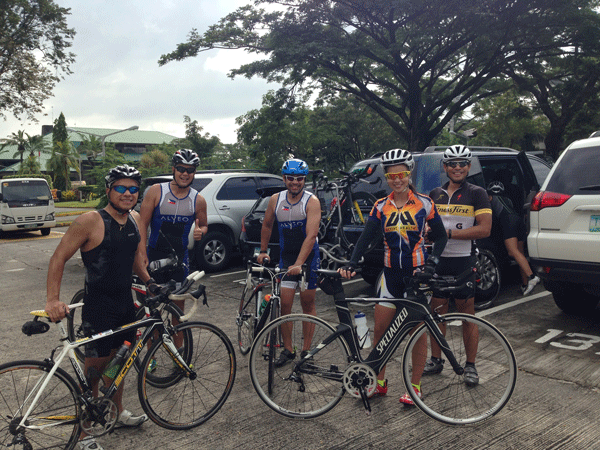 This was my one and only triathlon for 2014.  If I had it my way, all my triathlons would be exactly like this.  No crazy competition from hardcore triathletes, no expensive race fees and airfare and accommodations, no chaos of race day preps… all fun!
Thank you to Alabang Sunday Run Club peeps for the great weekend!  See you next Sunday!