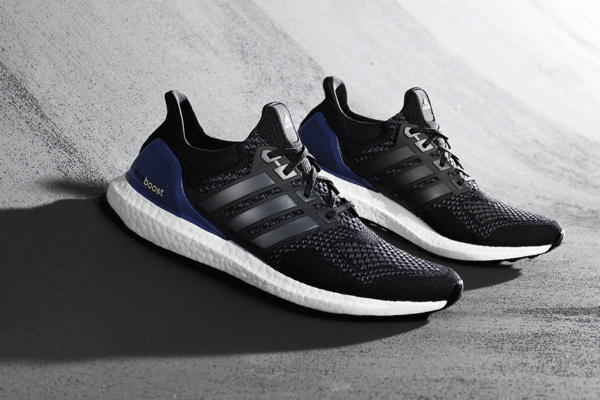 So, my feet haven't slipped into one just  yet, but I'm certainly curious about adidas' newly launched shoe, Ultra Boost, which they claim to be "the greatest running shoe ever."  They say that BOOST technology is the only footwear innovation proven to give runners more energy.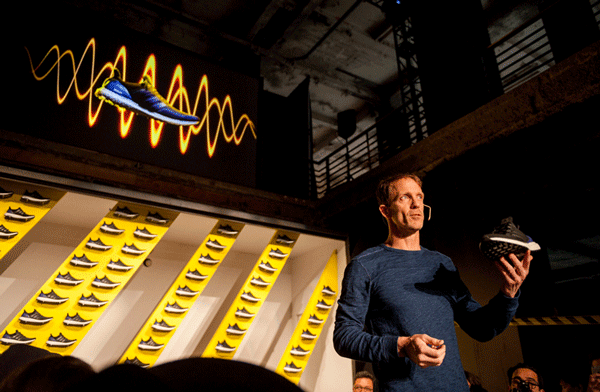 At a guarded launch location in New York City, Yohan Blake, David Villa, Sammy Watkins and a team of elite athletes pledged their allegiance to the revolution while hundreds of witnesses from around the world were onsite for the introduction of Ultra BOOST.
"To answer the world's athletes' call for more Energy we aimed to create the greatest running shoe ever and we've done exactly that with Ultra BOOST," said Eric Liedtke, adidas Executive Board Member. "adidas has raised the industry standard with BOOST and will continue blazing a path in Energy Running for those who dare to follow."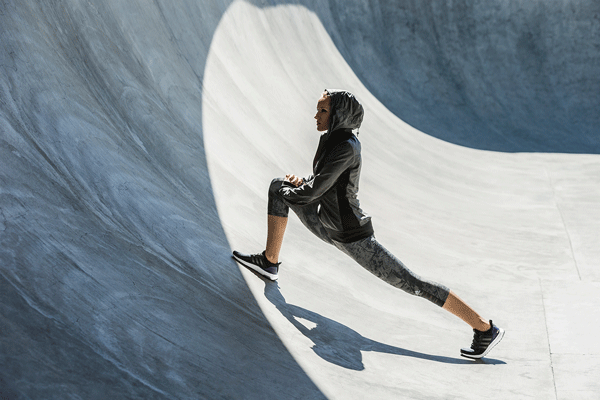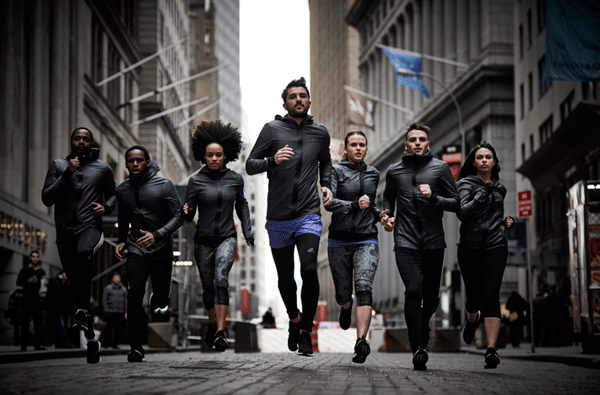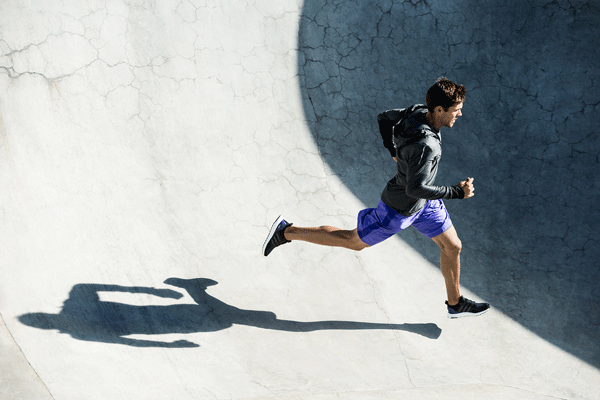 FEATURES OF THE ADIDAS ULTRA BOOST
According to adidas, the Ultra BOOST has the following features:
1+ UNRIVALLED ENERGY RETURN
Ultra BOOST features 20 percent more* BOOST cushioning material, the highest Energy Return cushioning in the running industry, and has eliminated the traditional EVA midsole for more direct contact to provide the ultimate expression of BOOST.
2+ ADAPTIVE COMFORT
Ultra BOOST features an update to adidas' PRIMEKNIT technology.  A runner's foot can remarkably expand up to 10 mm or more in width while running. When restrained, this expansion can cause severe discomfort, friction and the leading injury in running, blisters. adidas says that the innovative PRIMEKNIT pattern of Ultra BOOST provides comfortable support in less expansive areas of the foot and adaptive stretch where it's needed to deliver maximum comfort.
3+ ENERGY HARNESSED
Ultra BOOST has the Stretch Web outsole that adapts and stretches to your foot strike and movement. The perforated elastic design harnesses and maximizes the Energy of BOOST without restricting any of its qualities.
4+ SUPERIOR SUPPORT
Ultra BOOST also features an entirely new heel construction that frees the natural movement of the Achilles tendon. A carefully tuned external heel counter comfortably cradles the foot and adapts to the high extension of the Achilles. A new featherweight sock liner adapts to the runner's natural foot form, for a customized fit and feel.
Ultra BOOST also boasts a new dual-density TORSION® SYSTEM, embedded into the shoe's base. This allows more independent movement between heel and forefoot for superior stability and a smooth, more controlled run.
PHOTOS OF ADIDAS ULTRABOOST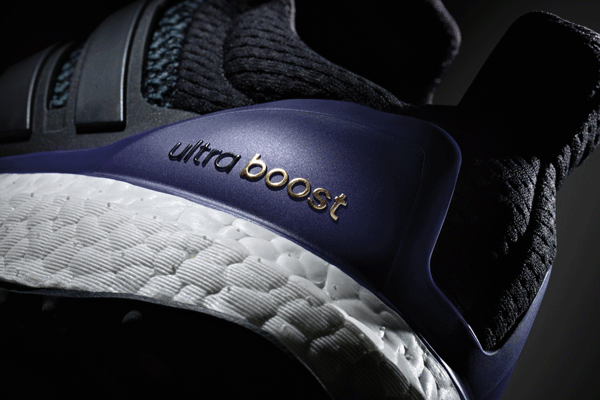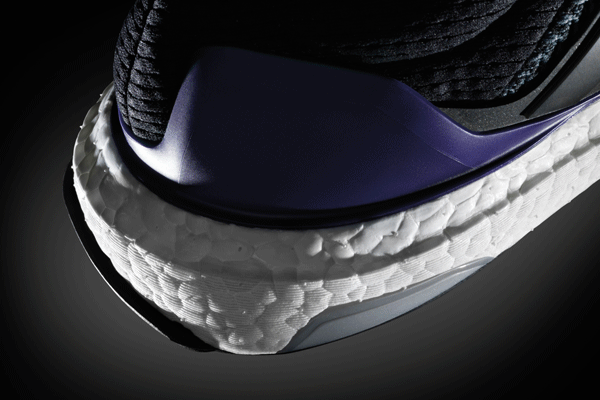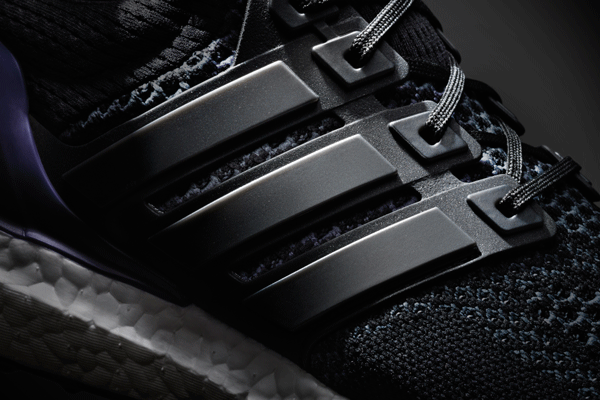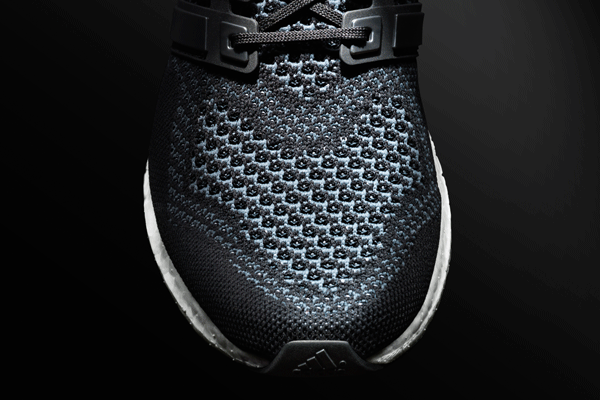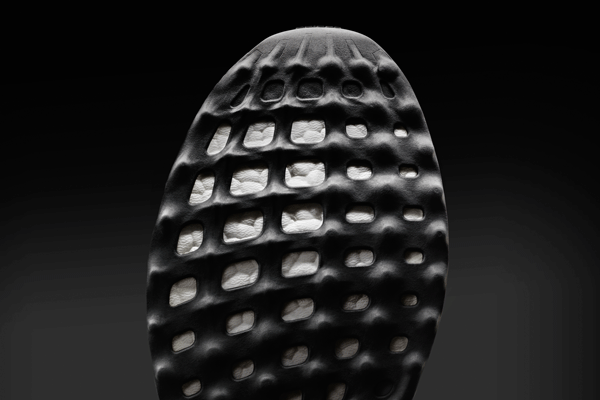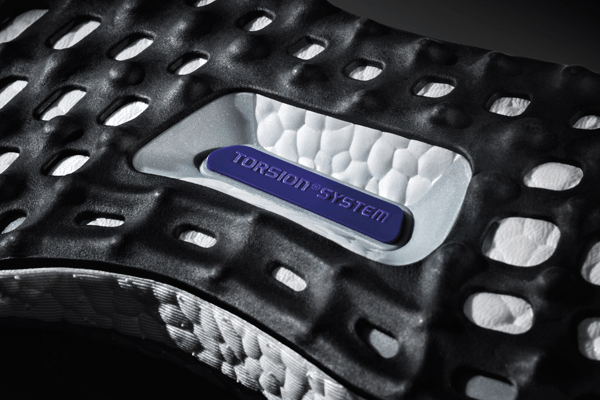 For more details:
Website: www.adidas.com/ultraboost
Twitter / Instagram: @adidasrunning