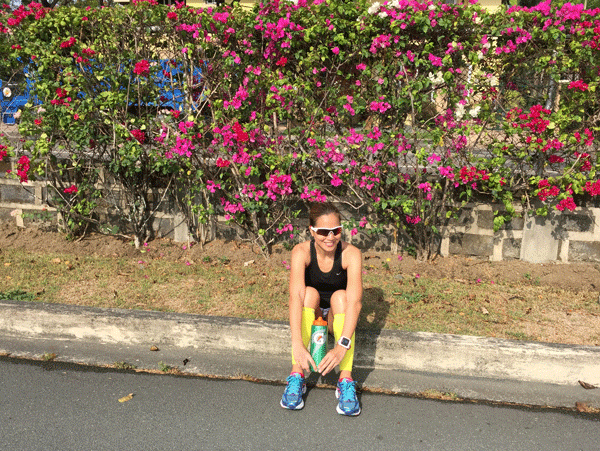 Last month, I received the biggest news of my running career: Gatorade had locked in a slot for me to run the prestigious Boston Marathon!
If you know me, you know that since I first run the New York City Marathon in 2010, my greatest dream has been to run the World Marathon Majors. In the succeeding years after New York, I ticked off those marathons from my list: I was fortunate enough to run New York City Marathon again in 2011 thanks to Gatorade, Berlin Marathon in 2012 courtesy of Unilab Active Health, London Marathon in 2013 because of Timex and Unilab Active Health, Tokyo Marathon and Chicago Marathon in 2014 with the full support of Unilab Active Health.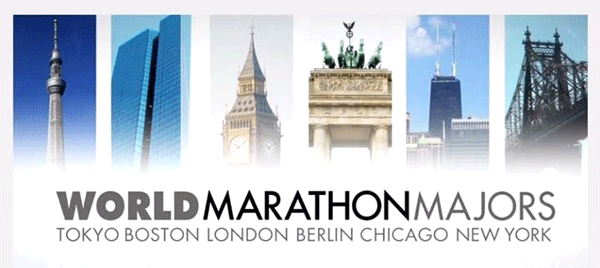 QUALIFYING FOR BOSTON
I happily covered 5 of the 6 World Marathon Majors in four years (good times, baby!) and, with a heavy heart, I thought I would simply never run Boston Marathon because of the Boston Qualifying (BQ) time required to enter the race. To BQ at my age (the ripe old age of 38) I need to run a 3:40 marathon. More than that, I'll probably need a buffer of around 3 minutes to increase my chances of grabbing a slot into the race. (BQ doesn't guarantee you're slot into the marathon due to the sheer number of runners who attempt to join each year.)
Now, you know that I'm not the fastest runner. My PR of 4:24 at the London Marathon was one that I'm proud of because I fought hard for it, but it's also just an average marathon time, perhaps even below average in international standards.  So, to BQ at this point in my life would mean I'd have to shave off over 30 minutes from my PR! I'll tell you now, that is nuts. To achieve that, I would have to train like a professional athlete devoting more time to running at the expense of my kids and work. It would also risk injury for me, which I promised myself I just wouldn't allow myself to go through anymore. Was I willing to do all that to qualify for the most prestigious marathon in the world? Absolutely not.
WHAT RUNNING IS FOR ME
Running can mean different things to each runner. It could be a means to achieve an Olympic dream for one and a way to get fit for another. Its meaning can even change from time to time for each runner. There's no right or wrong. Running is what you want it to be at certain points in your life.
For me, running has always been here to color my life, not rule it. I run at the pace I want and I participate in the races I wish to join. I'm not the fastest runner and I don't make it to the podium in a race, but I give my best to running in the context of my life and, guess what, this Bull is completely happy with that. I am a working mother who happens to run, not a runner who happens to be a mom and entrepreneur. There's a big difference in those two lines. So, it wasn't difficult for me to give up my dream of ever running Boston Marathon because there are other things more important for me in life.

GATORADE BRINGS HOPE
Then, last year, just a few days before Chicago Marathon, a friend from Gatorade asks me: So, you'll be done with 5 of the 6 World Marathon Majors, when will you do Boston? I replied nonchalantly that I would never qualify for Boston. She replies: But what if Gatorade got you a slot?
I remember in Prep when there was a certain brand of cheese curls being sold at the canteen with a free plastic mustache toy that you attach unto your nose. Most of my classmates were wearing it and I felt terrible for not owning one. I was so shy at that age that I couldn't even muster up the courage to go to the canteen to get one for myself and, besides, I don't think I even had allowance that time. But, during recess, my older sister, who was in highschool, drops by my classroom and hands over the cheesecurls…with the toy mustasche in it! I had given up hope to ever get one, but I was thrilled and thankful. I think it was one of the happiest days of my preschool life!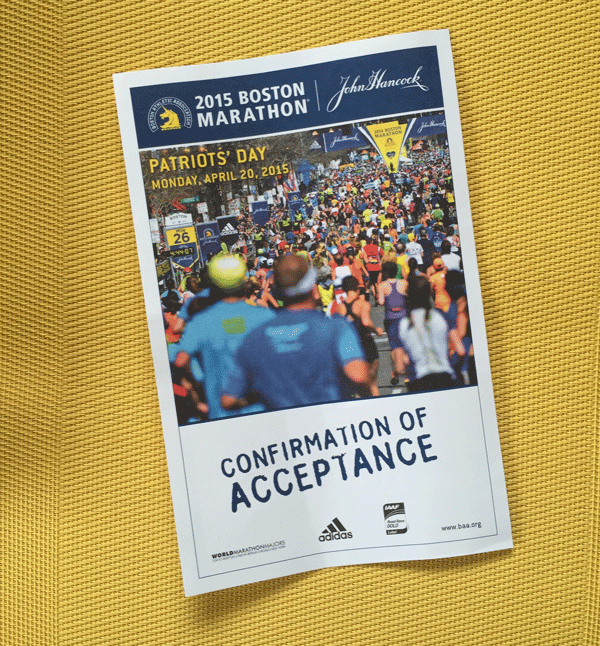 Gatorade confirming that they had a slot for me in Boston Marathon felt 10x bigger than that childhood experience. If you said that a slow running mommy like me would ever get a chance to run Heartbreak Hill and hear the screams from the girls at Wellesley College I would have told you to shut up and do hill intervals. If you told me 10 years ago that I would become a runner and be one of the first, if not the first Filipino, to complete all six of the World Marathon Majors, I would have laughed you off and asked if you were drunk. This is serious stuff, people. It's about crazy, wild, impossible dreams coming true. I don't ever want to wake up.