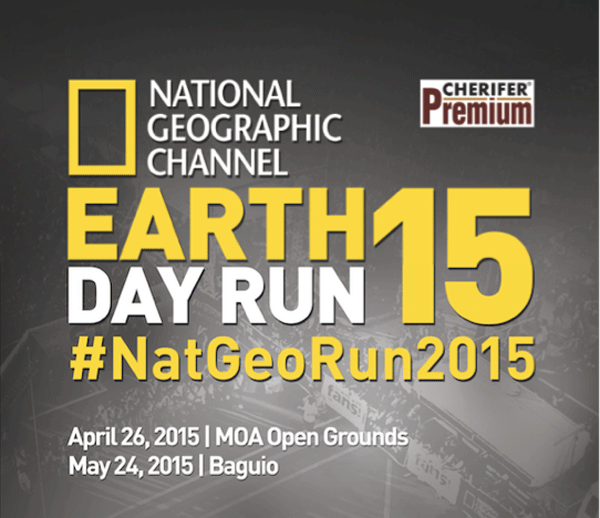 Earth Day Run 2015, powered by National Geographic Channel (NGC), is expecting 20,000 runners to participate on April 26, 2015 at the Mall of Asia Open Grounds, with the addition of 5,000 runners for its Baguio leg. Support from the registration of all participants will help raise money for portable solar powered lighting kits that will be sent to communities in Mindoro, a project of NGC's environmental partner, World Wildlife Fund for Nature.
NGC's Earth Day Run has consistently helped in promoting sustainable living and supporting environmental advocacy utilizing the popular platform of running in its six years of operation. As a result, participation in Earth Day Run has increased year on year, allowing NGC to contribute significantly to various environmental causes.
Event name: Nat Geo Earth Day Run
Event date: April 26, 2015
Venue: SM MOA
Time: 2am to 10am
Race owner: Fox International Channels
Race organizer: RUNRIO Inc.
Charity Partner: World Wide Fund for Nature
Target participants: 20,000 registered runners
Distance & Race fee: 5km – PhP650 | 10km – PhP 750 | 21km – Ph950 | 42km – PhP1,500
Start & End: Seaside Blvd.
Earth Day Run 2015 expects to register 20,000 runners this year, and slots for 5K, 10K, 21K and 42K (Manila leg only) will be open beginning February 23, 2015, via online registration at www.runrio.com. On-site registration starts March 16 to April 19 at the Lower Ground Floor, SM Aura Premier BGC.
NGC, together with its partners, aims to raise awareness on the benefits of sustainable energy while ensuring that the events at Earth Day Run 2015 will involve fun celebrations that include races, awards and shows of skill. Besides providing recreation and fitness benefits through Earth Day Run 2015, NGC will also be partnering with its participants to make substantial contributions to the sustainable development of the Tawbuid Mangyan tribesfolk and to provide support to the Mindoro Forest Rangers advocating the preservation of our Tamaraws.
Singlet for 5k & 10k runners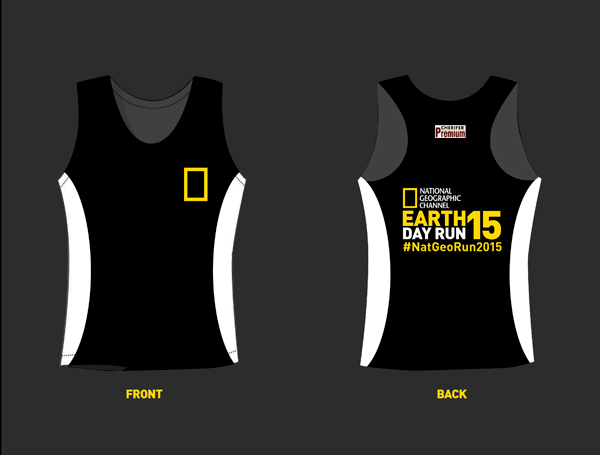 Singlet for 21k & 42k runners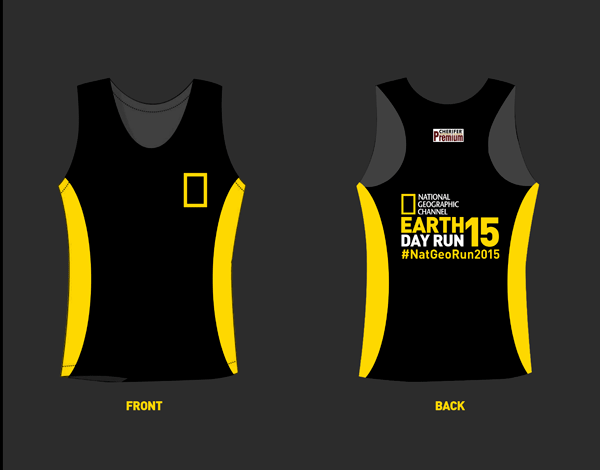 Finisher's Shirt 21k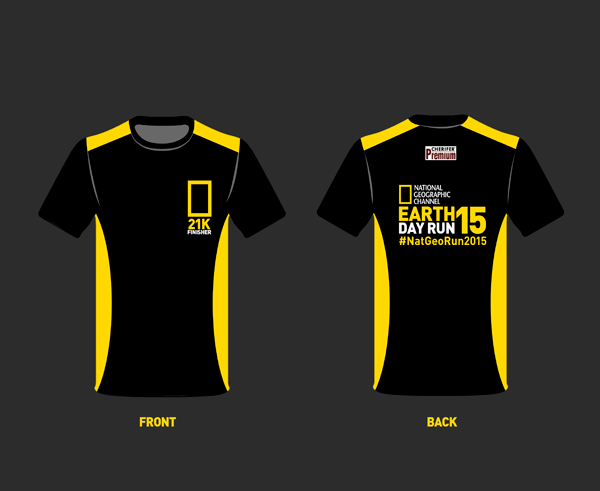 Finisher's Shirt 42k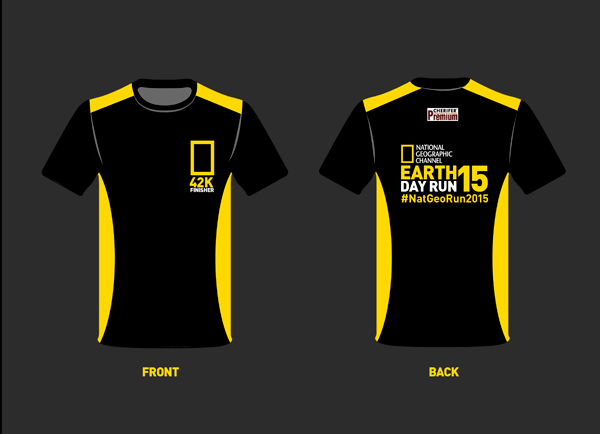 Finisher's Medal 21k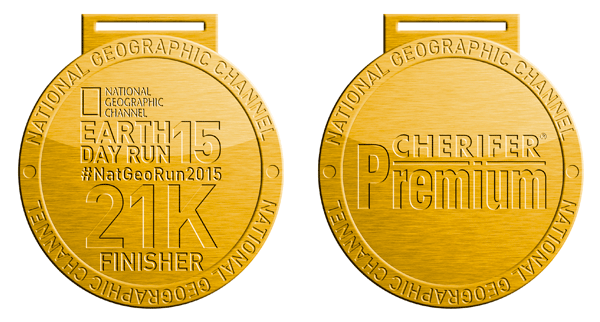 Finisher's Medal 42k