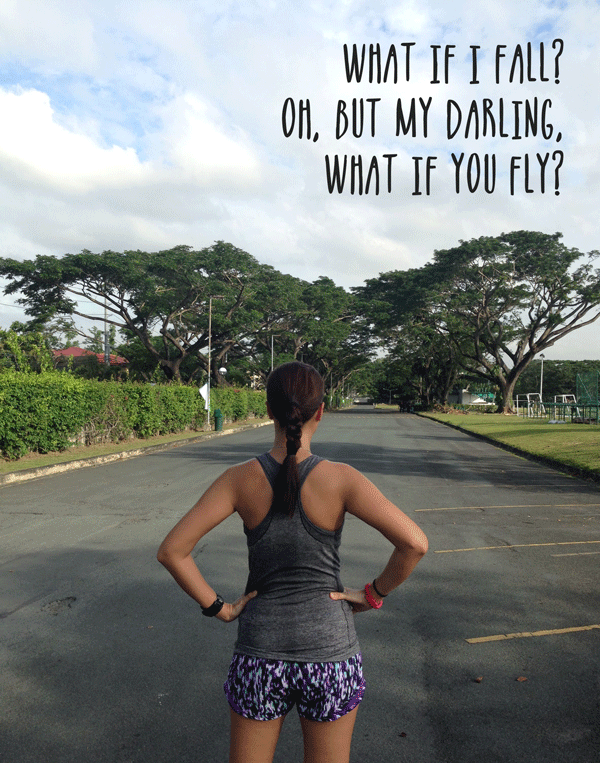 7 days to Boston Marathon and I'm a bundle of nerves. While this is a dream come true for me and I'm crazy excited, I know it's normal for my legs to feel a bit wobbly whenever the big B word comes up.  Everyone gets nervous!  So, whether you're training for your first 5k or a half-marathon, I thought I'd write about my top 5 tips for managing pre-race jitters:
1+ TRUST IN YOUR TRAINING. The assumption is you trained hard for this race. You covered the required distance and hit the right pace. With a few days to go until race day, your work is done. Do NOT train harder in an attempt to eradicate the doubts and worries. Do NOT test yourself by joining a race at the last minute. At this point, you can do more harm by overtraining. Believe in yourself. Taper!
2+ CALM YOUR MIND. All runners have doubts and worries, even elites do. Some runners start thinking about all the things they could've done better in training. Please don't do this to yourself.
Some runners feel all sorts of soreness and sudden pain all over their body right before the race. While some may actually be serious injuries (always consult your doctor!), sometimes these are just all in the mind. I've dealt with them frequently before marathons. I had "phantom injuries" such as knee pain, heel pain, plantar pain… You name it, I've invented it in my head! LOL. Thing is, if you know for sure that it's not a serious injury, then think yourself strong and ready for the race.
3+ PREPARE. PREPARE. PREPARE. Aside from actually running the race, there are other elements that can lead to stress. What do I wear: shorts or compression tights? Will this shoe cause blisters? Will I be able to get enough sleep? Will my breakfast be enough to carry me through the race? If you're running abroad, there are even more concerns from getting to the race start to proper attire for the weather.
The key is to know all the answers to all your questions days or even weeks before the race. Road test your outfit and all the gear you plan to carry. Practice your sleep schedule and even your breakfast during long runs. For races abroad, ask for tips from runners who had run that race or research online.
Avoid these two nightmarish words: "Bahala na." because that will only lead to more anxiety as the race draws near.
4+ TREAT YOURSELF. Taper week is a time to treat yourself for months of training. Get a massage at least 3 days before the race. Make sure it's from a tried and tested therapist or masseuse because you don't want to risk any injury at this point. For the ladies, a day at the parlor with a mani-pedi for the tired feet can make you feel great and distract you from your worries. You can also treat yourself to a healthy meal at your favorite restaurant. Think of it as a pre-race celebration for the race that you'll surely conquer!
5+ VISUALIZE A STRONG RUN. Seeing is believing. Experts say that being positive and using imagery actually helps improve your motivation, coordination, and focus during a race. Days before the event, have a clear image of yourself crossing the finish line with your arms raised in triumph.  Congratulate yourself in advance for a job well done!  (Here's my advanced virtual high-five, too!)