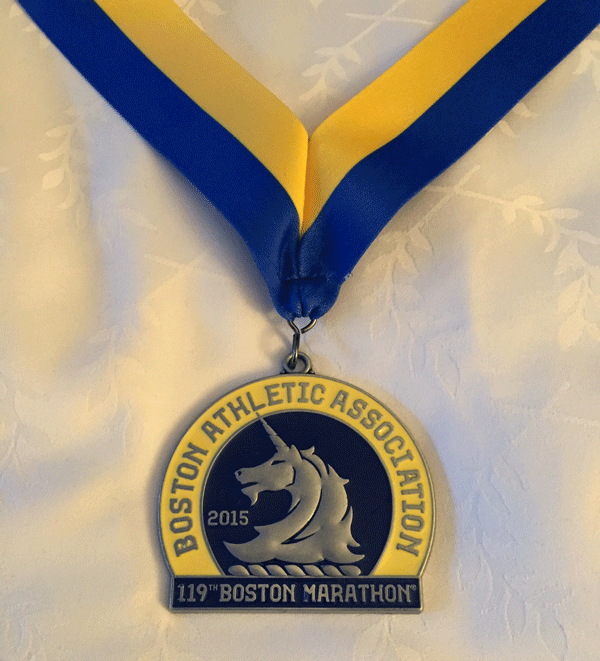 I am a Boston Marathon finisher! It was both heaven and hell at the same time! The weather conditions were challenging. Think pouring rain, chilly headwind, and a temperature of 5 to 8 degrees through a hilly course wearing soaked socks and clothes. Eek! Yet, it was the best race ever! I gained a deeper admiration for all the strong and fast runners that qualify to run Boston every year and finally know for myself why Boston is one of the most prestigious races in the world.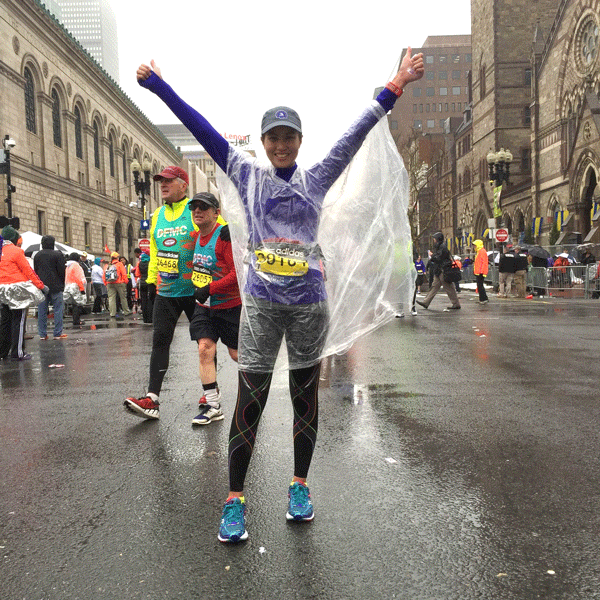 Right after crossing the finish line of Boston Marathon
Finishing Boston Marathon also completes my goal of running all six World Marathon Majors: New York, Berlin, London, Tokyo, Chicago, and Boston.  It's been an amazing journey and I thank all my sponsors for helping me achieve this.  Thank you to Gatorade for giving me the opportunity to run Boston Marathon and New York.  Thank you to Unilab Active Health for taking me to Berlin, London, and Chicago.  Thank you to all my other sponsors: Fitness First, Specialized, Tenkiebox (Otterbox), Peak Form, and Oakley.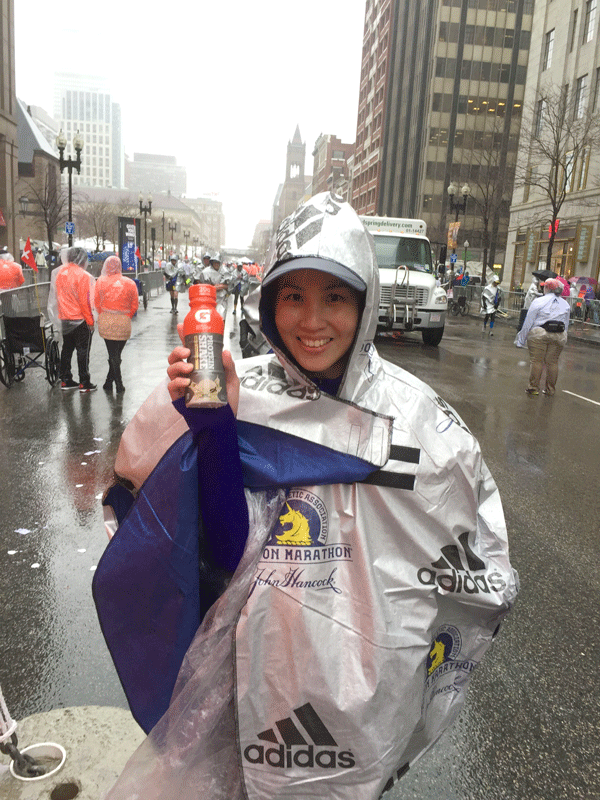 Freezing to death yet happy to receive Gatorade, food, and a poncho after the finish
For now, allow me to explore more of Boston before I leave for my flight tomorrow. Expect my full race report on this blog soon!