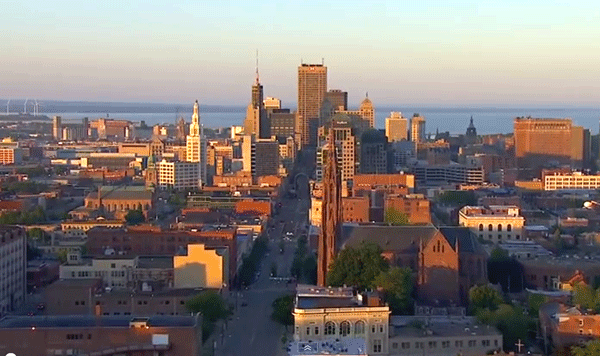 Photo courtesy of www.BuffaloMarathon.com
What does one do after completing the six World Marathon Majors? One runs more marathons!
In 9 days, this Bull will be running Buffalo Marathon in New York. Truth be told, I'm as excited as I was when I was about to run Boston Marathon. Sure, this marathon is relatively smaller and less popular than the majors, but—in a weird way—that's exactly what attracted me to this race.
Buffalo Marathon expects 8,000 runners this year. The course is flat and fast so it's favored by runners attempting to qualify for Boston Marathon. They say that the course takes you through a scenic and beautiful route.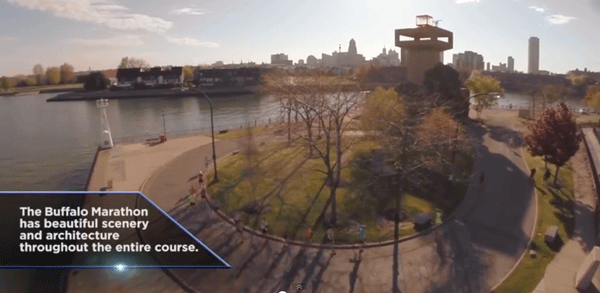 Photo courtesy of www.BuffaloMarathon.com
When I checked the reviews on www.marathonguide.com, this is what I found:
Absolutely Amazing Race
Course: 5 Organization: 5 Fans: 5
L. I. from Greenville, SC (7/23/14)
4-5 previous marathons | 1 Buffalo Marathon

Fantastic race! The spectators and fans made this race the best race I have ever run. Literally fans along every single part of the course. The water stops were plenty and had gatorade at every stop. The volunteers were friendly and enthusiastic.

The course was almost completely flat and very scenic. I lived in the Buffalo area my entire life and experienced a part of Buffalo that made me fall in love all over again during this race. Running along the waterfront of Lake Erie was fantastic, so much so that I was tempted to stop and take pictures.

The organization of the expo, etc. was very well done. The post-race refreshments were good – beer, pizza, and nutritional things such as bananas, bagels, etc. I didn't attend the pre-race pasta dinner but heard great things about it from others that did attend it.

I will definitely be making this a yearly race, as I cannot say enough good things about it. This is my favorite all time race and recommend it to anyone looking for a flat course with a great overall experience.

A First Class Event
Course: 5 Organization: 5 Fans: 5
j. g. from Buffalo NY (5/31/14)
11-50 previous marathons | 6+ Buffalo Marathons

Everything about this marathon is first class. The expo, packet pickup, social media, the pre-race communications, the shirt, and most importantly, the course.

The course for 2014 was altered to avoid ongoing construction. The result is a fast, PR worthy course. The hills and steel grate bridge have been replaced with long stretches of straightaways and minimal turns, meaning you can actually run the tangents on this course.
Needless to say, I didn't need more convincing.  I registered for the 42k and even got to sign up TBR Jr. for the 5k on Saturday.  So, with the two kiddos in tow, I'm set to go on another adventure next week and conquer yet another marathon.  Thank you again to Unilab Active Health for this wonderful opportunity!  See you soon, New York!
P.S. Running two marathons just a month apart is NOT recommended by experts.  Runners are advised to run two marathons only per year to prevent injury.  This is what I usually practice, but just for this occasion I had to make an exception.