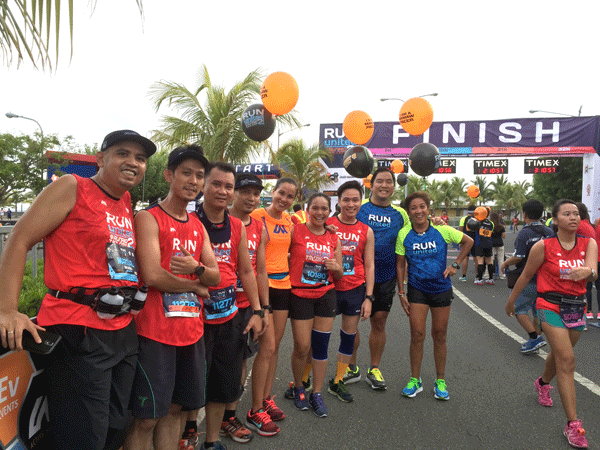 – Our 1:10 pace group at the finish line –
Despite the intense summer heat and the crippling humidity, over 12,000 runners participated in Unilab Active Health's Run United 2 yesterday at SM Mall of Asia featuring 5K, 10K, 21K, 32K and a special category for Persons with Intellectual & Developmental Disability (PWID). It was the 21k and 32 categories with the biggest pool of runners with 5,000 and 4,149 runners, respectively.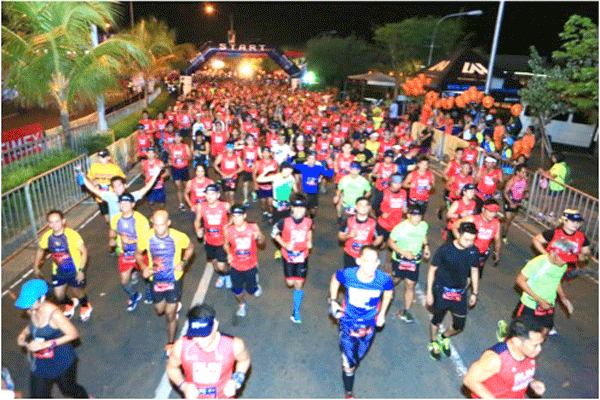 – The race start. Photo courtesy of Unilab –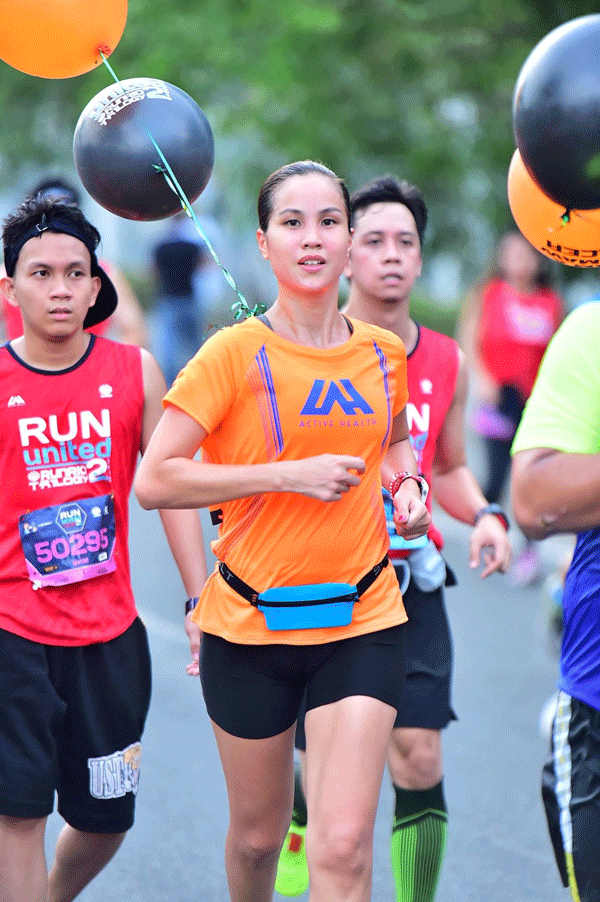 – Photo courtesy of Photo Ops –
Still on recovery mode after Buffalo Marathon just two weeks ago, I was happy to volunteer as Pacer again for the 1:10 pace group of the 10k category. With a pace of 7 min/km, I thought it was going to be a fun and easy run, but boy was I wrong. The humidity was just exhausting. Thankfully, we had a fun bunch of runners who joined our group which made the run a little less tiring and a whole lot more enjoyable.
I heard of a lot of people who battled cramps and exhaustion in the longer distances yesterday. Hats off to all who fought hard to the finish. Let's all just pray that summer ends ASAP!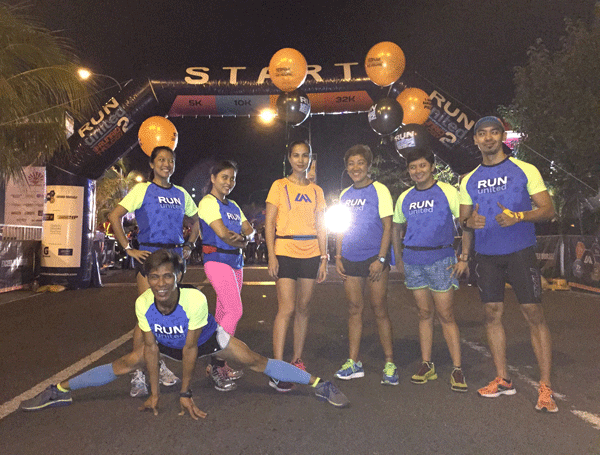 – 10k Pacers for Run United 2 –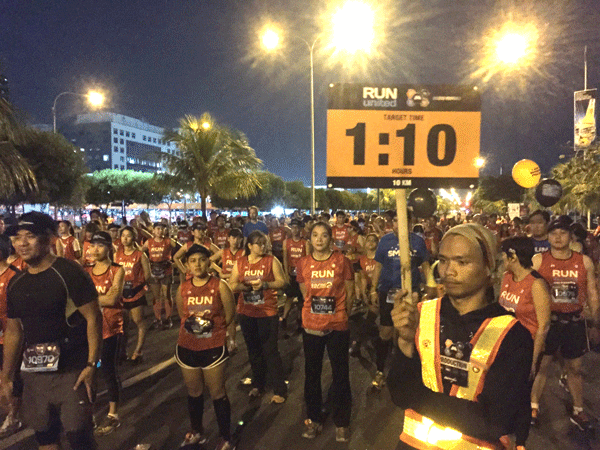 – 1:10 pace group at the gun start –
For the 32k distance, David Kipsang and Nhea Ann Barcena ruled the men's and women's categories respectively. Kipsang crossed the finish line with an official time of 02:03:33 trailed by Argel Joseph Mendoza (02:11:17) and Andrico Mahilum (02:19:16) in the men's category. Barcena finished at 02:32:43 followed by Melinda delos Reyes (02:56:36) and Victorina Calma (02:57:48) in the women's category.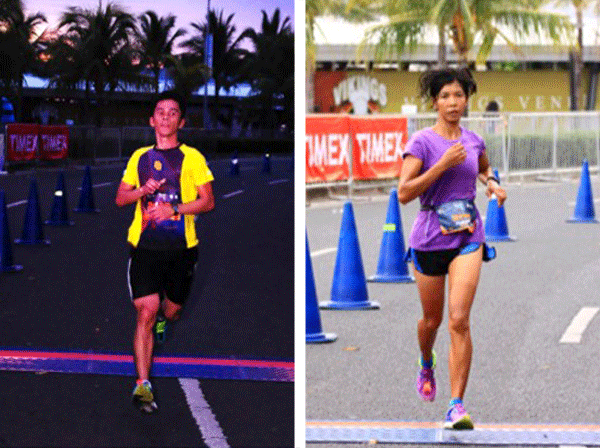 – Cipriane John Topia and Shirley Ordonez, first placers for the 21k at Run United 2. Photo courtesy of Unilab –
Also ruling the other categories were: Cipriane John Topia, Dante Cagas, and Michael Concorde Ordonez for the 21k men's category; Shirley Ordonez, Emilaine Balatibat, and Helen Joy Saguid for the 21k women's category; Joey delos Reyes, Jean-Michael Berille, and Gerald Miguel Mombay for the 10k men's category; Michelle Anne Tibagacay, Olivia Llanillo, and Myzel Alcala for the 10k women's category; Jonas Joson, Julian Patrick Joson, and Yechiel David Hipol for the 5k men's category; and Nikka Reyes, Joy Anne Mariz Tajo, and Cherries Zhang for the women's 5k category. RU2 also feted a few special participants—PWID (persons with intellectual disabilities) runners and senior citizen competitors—for their inspiring individual achievements. Among the PWID top finishers who competed their own 5k runs were Michael Jordan (00:26:20), Ryan Ilaya (00:26:25), and Arjay Galang (00:27:17). Seventy-two year-old Serafin Asis and 64-year-old Corazon Chan, meanwhile, were also recipients of ULAH Special Awards for being the oldest participants for this year's RU2 leg.
Congratulations Unilab Active Health and Runrio for another great event. Unilab Active Health will hold the Run United Philippine Marathon on October 4, 2015.
– with health coach and Philippine Volcanoes member Chris Everingham –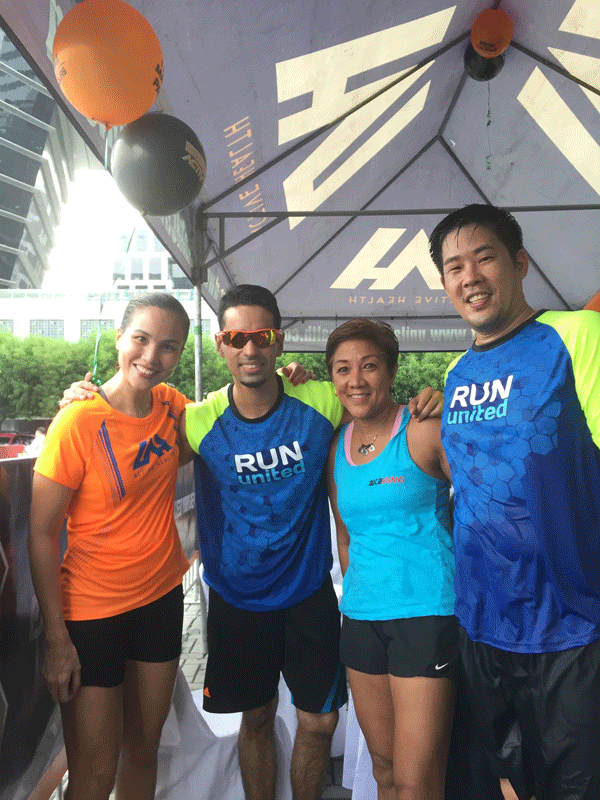 – with fellow Pacers: Boys Night Out member SamYG, Ting Joson, and Lit Onrubia –