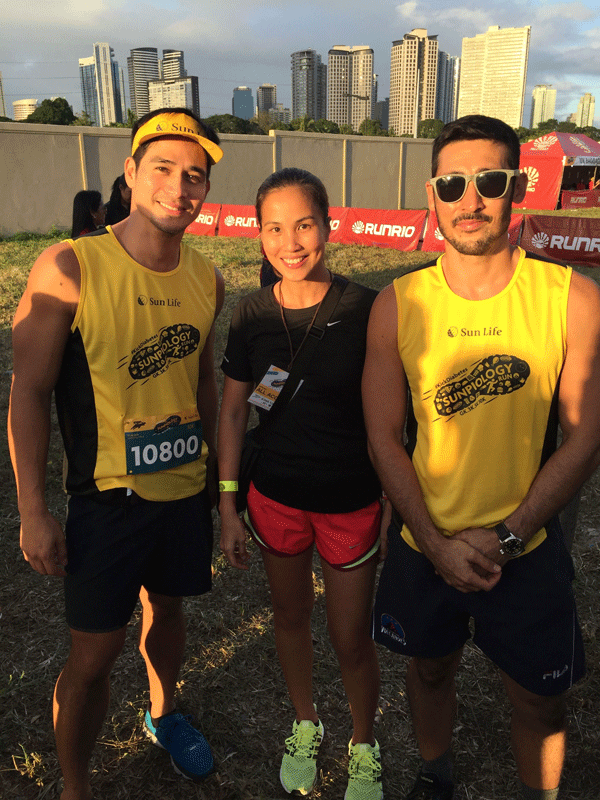 – with Piolo Pascual and Chris Everingham at SunPiology Run. Hay hirap ng trabaho! lol –
Last November 28, despite running two hours that morning for Bull Session 3, I braved nightmarish Saturday traffic from the South to Fort Bonifacio, for a romantic rendezvous with Piolo. Good thing I'm quite generous so I shared him with, uhm, close to 3,000 other runners who showed up for the annual event of Sun Life with Piolo, SunPiology Run. (Too bad Piolo had no idea about our plans! Lol)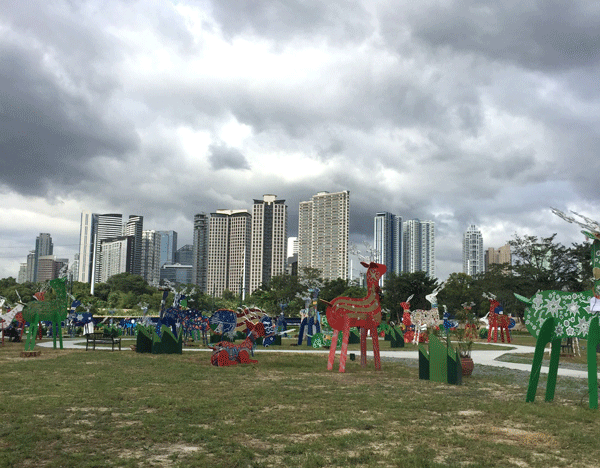 – McKinley West –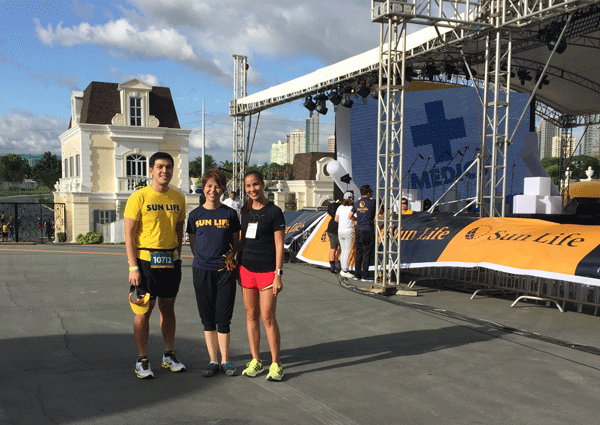 – with Sun Life execs Mike also from Fitness First Tri Team and Mylene –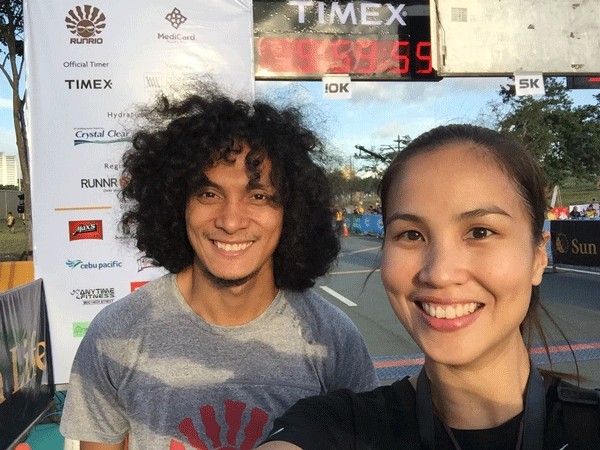 – with race organizer Coach Rio –
It was the 7th SunPiology Run but, for the first time, it was held at McKinley West in Fort Bonifacio.  The venue was just perfect for a race like this and the weather was cool for a 5pm start.  For this year, the theme was #KickDiabetes and there were several obstacle courses in line with the diabetes theme that the 1k (Golden K), 3k, 5k, and 10k runners went through before reaching the finish line. All runners ended the race by literally kicking diabetes bags.  The race organizer was RunRio.
Since I didn't want to risk injury, I opted to watch the runners (okay, fine, the celebs too!) from the sidelines. Quite different from your regular running events, SunPiology Run had a more fun and friendly atmosphere. The event started off with a programme and had the runners' heart rates peak even before the race started when Piolo made an appearance. Even after the race, there were performances by ABS-CBN artists from Star Magic.  It was like a huge open air concert!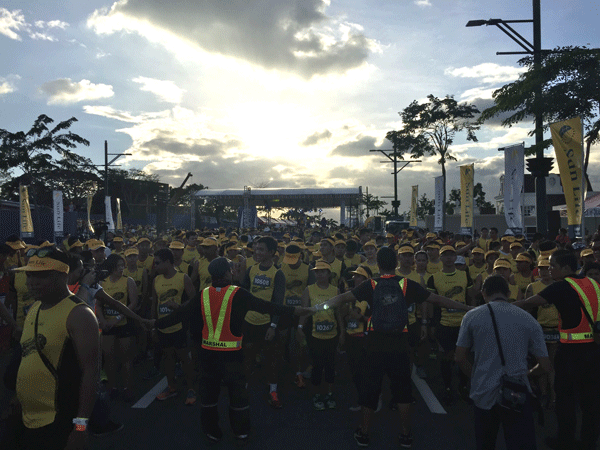 – Race start –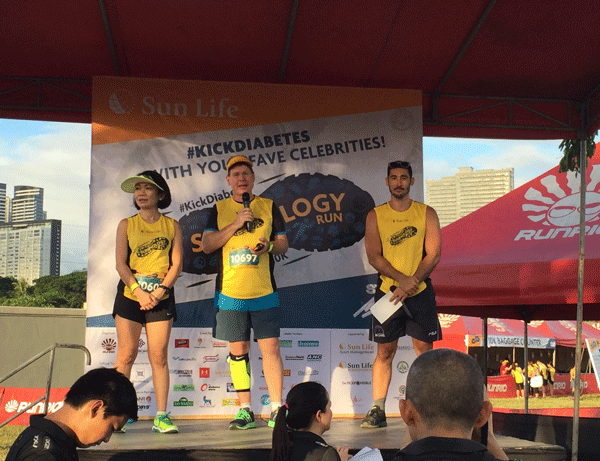 – Sun Life execs welcome runners before race start –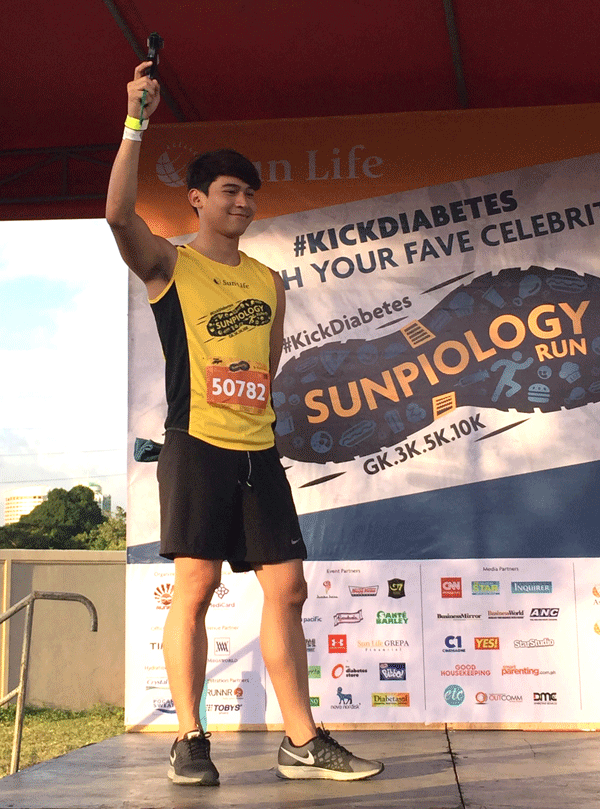 – Love this guy's sense of humour. I turned into an Enchong fan that day lol –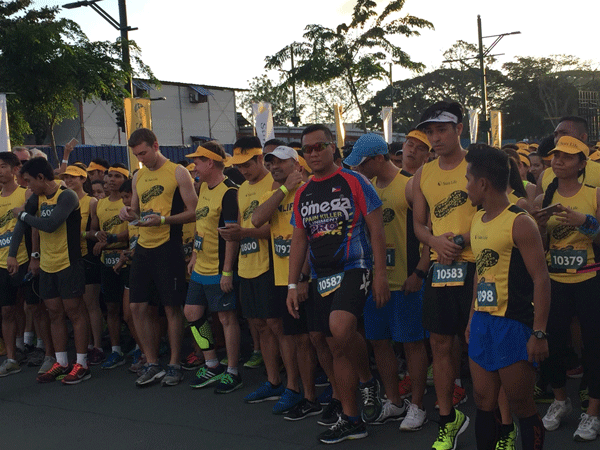 – 10k race start. Can you spot Piolo? –
As for the race, it encourages individuals of all fitness levels to give running a try through this short-distance, non-intimidating, party atmosphere. Imagine, they even created a 1k run for runners over 50 years old! Hardcore competitive runners were welcome too as the 10k course was quite challenging (two words: McKinley Hill!) with an additional four obstacles to run through.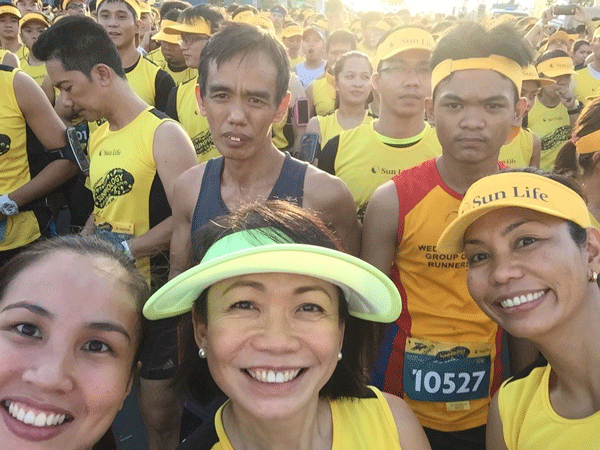 – with Sun Life GM and marathoner Riza Mantaring and her friend –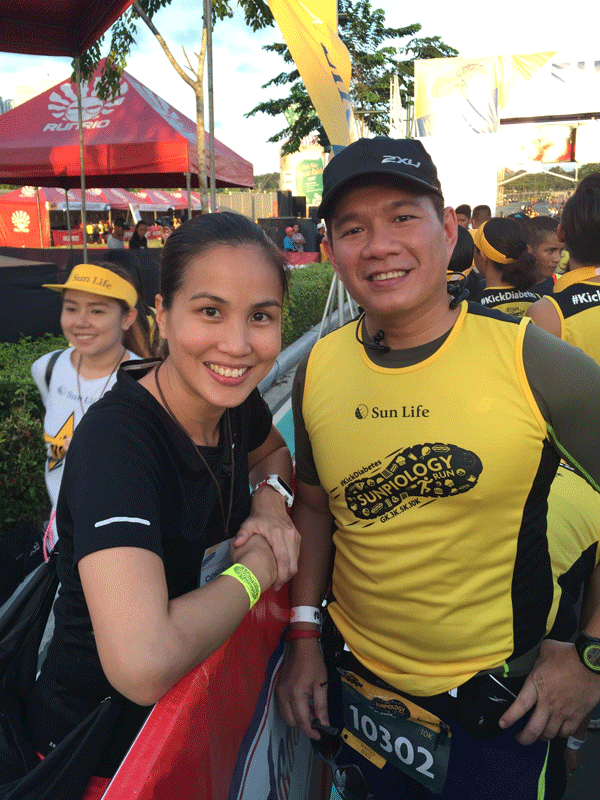 – Finally met my IG friend Doc Glenn –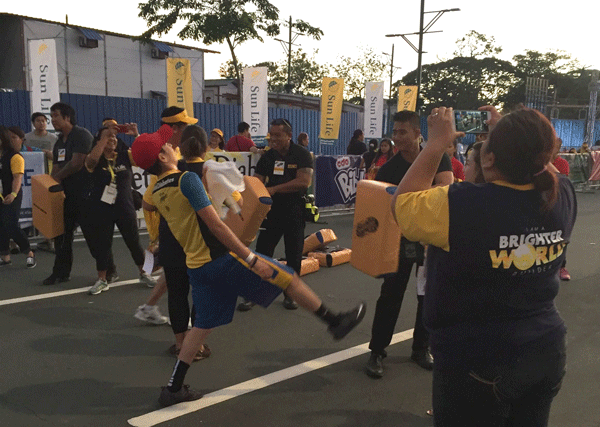 It was my first time to attend the SunPiology Run and most likely it won't be the last. Next year, I promise to run right by Piolo's side, hand in hand. Ssshhh he doesn't know it yet!