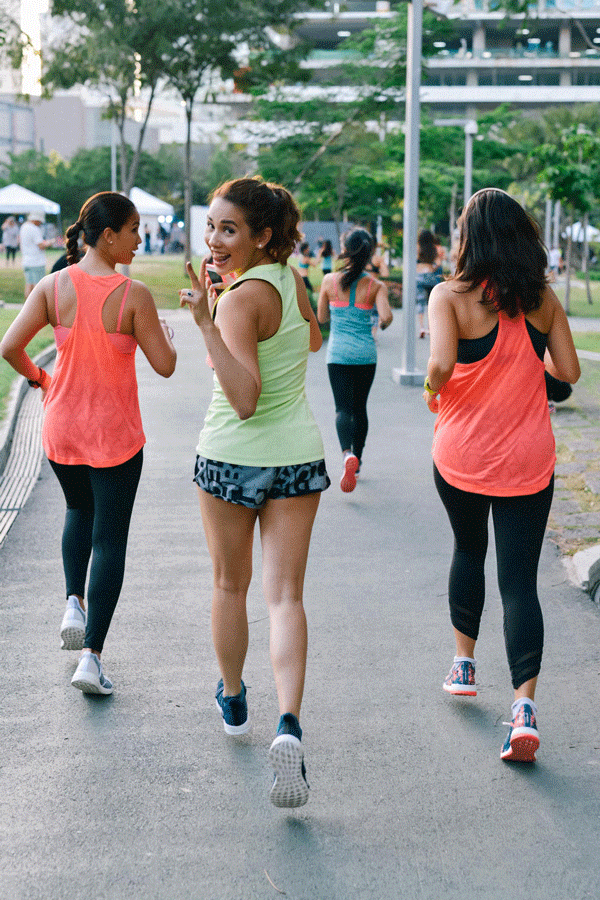 More and more women are getting into running. It's not just evident here in the Philippines but it's noted worldwide. Even better? Sports companies have noticed. Not only are we getting more support and more hype but we're getting actual products designed especially for us!
A couple of weeks ago, straight from work in my high heels, I walked a couple of blocks to Track 30th in Bonifacio High Street for the adidas PureBOOST X launch. The small park was filled with women garbed in full adidas gear. Despite my tardiness, I received a bag of adidas apparel and a box of shoes to change into.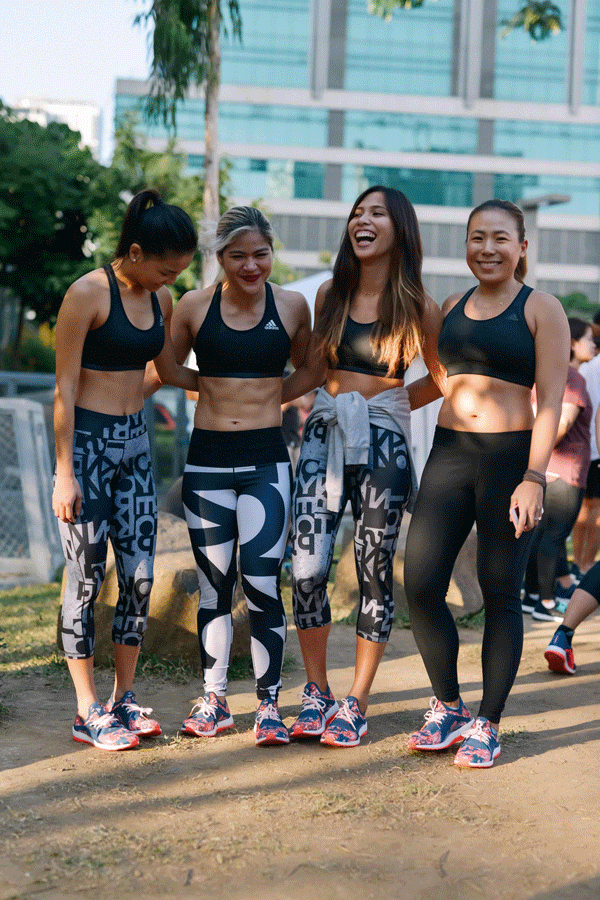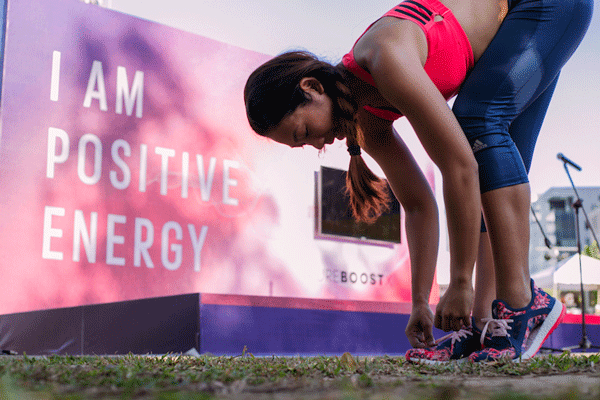 It was in the dressing room, all by my lonesome, that I oohed and aahed over the new adidas gear in my hands. I fitted adidas' new tights. Wow. I tried on their new sports bra and pulled over a loose pink sleeveless top. Aaah-mazing. Last but not the least, I opened the box to uncover the star of the show, my new adidas PureBOOST X.
First thing I saw was the name Stella McCartney on the insole and it was enough to get me excited. To say I'm a huge fan of Stella McCartney stuff is an understatement. Her designs are always fashion-forward and compelling yet functional. It was true for this shoe as well.
What made an impression on me was the space between the midfoot and sole. Yes, there's a hole right in the middle of the shoe! The unique floating arch detail was placed there with the woman in mind. After studying the female foot, adidas experts learned that women's feet expand more than men's do when they run.   So, they designed the floating arch so that it acted like an extra-sturdy sock. Since it's not stuck to the shoe's sole, the arch can move while still providing support and allows for the range of motion and expansion that they noted in the female foot.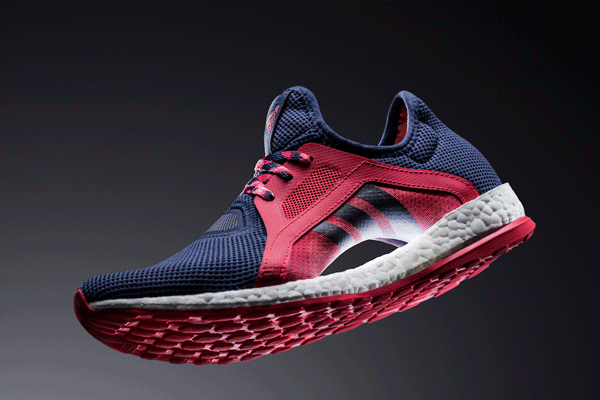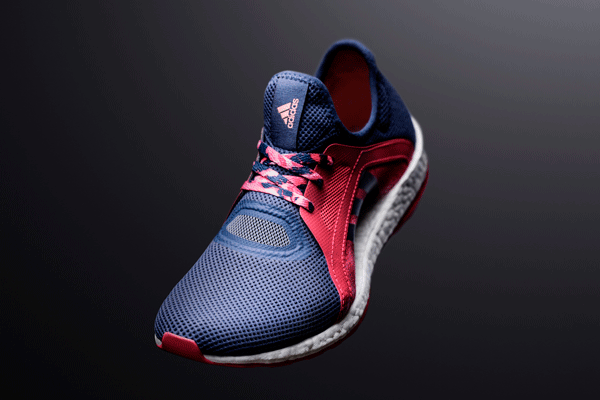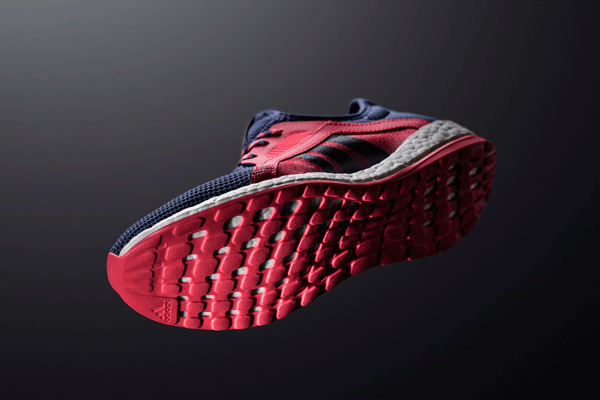 I also liked the stretch mesh material for the PureBOOST X's upper. Its lacing details looked like they were there for design rather than function when, in reality, the lacing system is meant for added support. Both the upper and laces made the shoe feel comfy and light.
In my brand spankin' new adidas PureBOOST X, I crossed the street and walked over to the event area to listen to the adidas girls talk about the shoe. I heard more amazing things about this shoe. That it was designed specifically for women. Nope, it's not even a men's shoe that was tweaked for women, it was made for us girls! Perhaps I also spent a couple minutes staring at these girls thinking: how the hell did they get these washboard abs?!! I want my own too!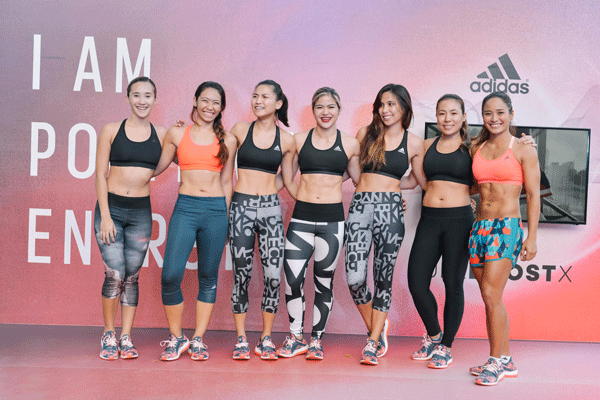 Before I knew it, we were invited to run around the track to test our new shoe! It was a pleasure to run (literally) into friends and adidas girls Maricel Laxa-Pangilinan and Karylle. We compared our different versions of PureBOOST X. One color way was blue, while another was floral. I felt like I hit the jackpot with my light gray pair! Together with Maricel and Karylle, we ran around the track chatting and enjoying our PureBOOST X.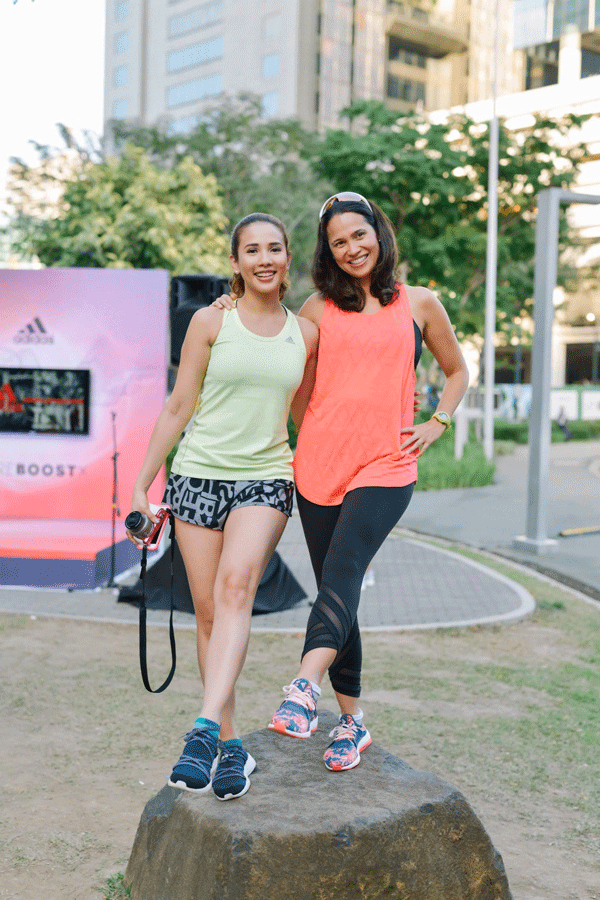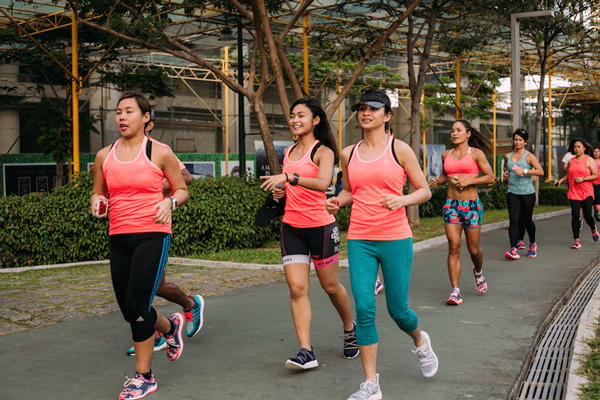 The shoes were a joy to run in. Since then, I will admit that I have only run 5k in them as my longest run because, for this flat-footed overpronator, I do believe I need shoes with more support. I would, however, recommend them for efficient runners with neutral foot type who, let's not forget, want to look stylish on the run too. No pun intended.
Adidas PureBOOST X is available in three colorways (Raw Purple/Raw Purple/Shock Red, Black/Shock Green/Black, and Mineral Blue/Mineral Blue/ Halo Pink) for P5,795. The adidas by Stella McCartney version is available in two colorways (Dark Blue/Granite/Dark Blue and White/Dark Blue/White) for P8,195. Both are available on adidas.com and select retailers nationwide.