This is epic. Nike couldn't have chosen a better name for this revolutionary new running shoe, Nike LunarEpic Flyknit.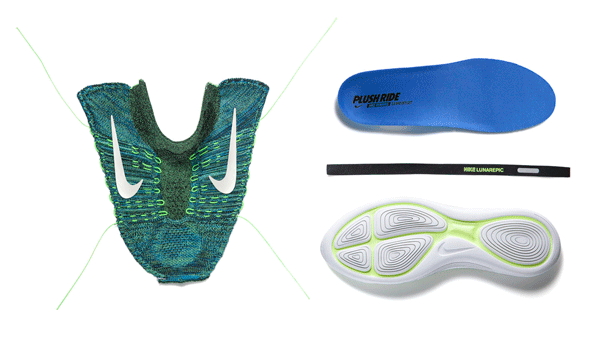 The Nike LunarEpic Flyknit is unlike any shoe I've ever tested… and, believe me, I've tested a lot in the 10 years I've been running. Upon first impression, it doesn't take a genius to observe the features that make this shoe unique:
1) Sock-like upper that covers the ankles – Who doesn't love Flyknit?!! For this shoe, Nike used a lightweight, breathable one-piece Flyknit upper that provides a snug fit from the arch and heel up to the forefoot… and they didn't stop there. Nike extended the Flyknit as if they were socks so that the foot, ankle, and lower leg work as one giving the runner a sense of fluidity.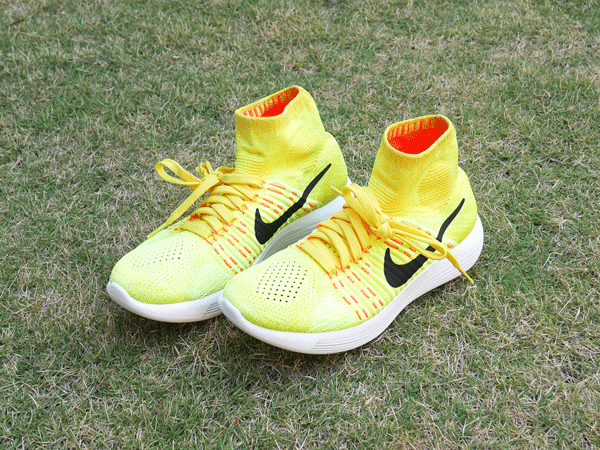 2) Lasered Lunarlon for a smooth ride – This shoe uses its popular and tested Lunarlon for its midsole, but, this time, instead of glue, heat was used to fuse the foams together. Now for my fave part, take a closer look at the midsole and you'll see laser cuts on the side that provide cushioning and move with every movement of your foot.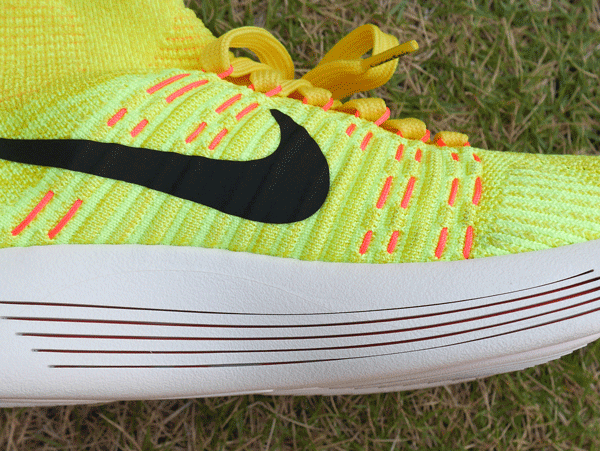 3) Pressure mapped outsole – Even the sole of this shoe is unique featuring a rubber-free outsole that has geometric pistons that draw inspiration from the pressure maps of the foot. These pistons don't just look cool, but their function is to provide cushioning and traction.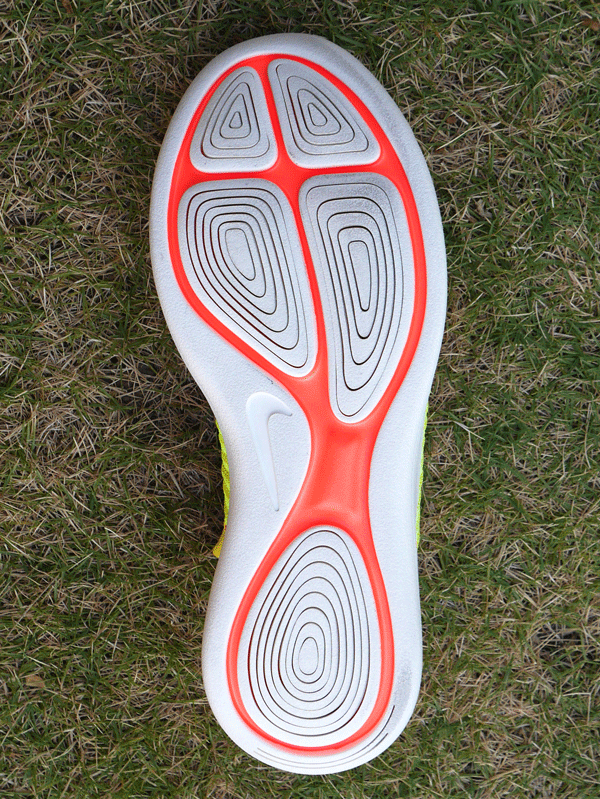 The Nike LunarEpic Flyknit is recommended for runners going for a long run, progression run, or recovery run.
TBR REVIEW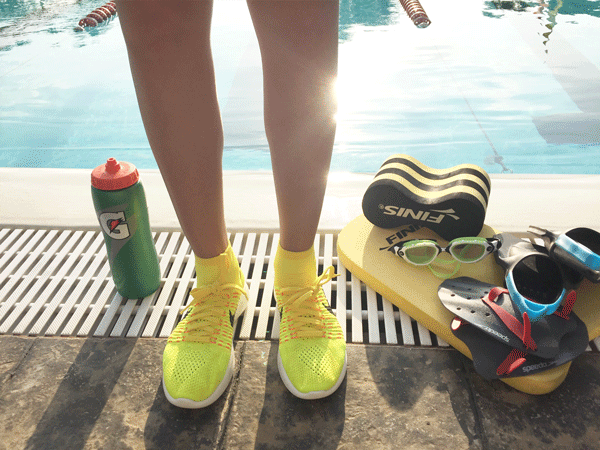 I've run twice in these shoes: a 5k on the treadmill and another for 10k on the road. I usually run over 15k in a shoe before releasing a review, but decided to go ahead and release my short distance review on it this early since I know a lot of you are curious about this shoe.
My first thought as I ran in the LunarEpic Flyknit was: Why didn't anyone think of this sooner?!! The sock-like upper made the shoe feel as if it was one with my foot. During my road run, after a short warm-up, I actually forgot that I even had a shoes on! The ride was super comfy and smooth. I felt so light on my feet.
During the latter part of my 10k run, I did feel slight discomfort in the back of my left foot above my heel as the inner part of the shoe rubbed against it. I believe it may be because my left foot is slightly smaller than my right so the fit may not be as snug as the other.
The Flyknit material, which I utterly love, added to the comfort and snug fit of the upper. At the same time, the material is light and breathable which is simply perfect for running under our temperatures, especially now that it's been getting hotter.
The Lunarlon foam along with the laser cuts on the side of the midsole provided ample cushioning and flexibility. The shoe simply moved along with every step. The cushioning was just right, soft yet responsive. I would've wanted a little bit more stability because I'm a flatfooted over pronator, but I think neutral runners won't have any issues with this shoe at all.
Because of the light upper and midsole, the LunarEpic Flyknit is one fast shoe. It felt close to the ground. I'm still working on gradually increasing my cadence and I feel like this shoe can help me achieve that.
The outsole provided enough traction both on the treadmill and road. One thing I haven't tried is to run on wet roads with this shoe. I'm not sure if it can prevent slippage since the outsole seems a bit smooth compared to regular outsoles. Having said that, since this shoe is Flyknit which is quite absorbent, I wouldn't recommend using it during the rainy season unless you like running in soggy shoes. Best to run with this shoe now during the summer months.
The Nike LunarEpic Flyknit I tested was in bright yellow. It's an uncommon colorway and I love it. Definitely a great way to stand out.
TBR RECOMMENDATION
The unique features of the Nike LunarEpic Flyknit, such as the sock-like Flyknit upper, the laser cut midsole, and the pressure mapped outsole, provide ample cushioning, flexibility, and a smooth, fast ride. Best of all, this shoe provides a feeling like no other shoe has provided: a fluidity and oneness between the runner and the shoe.
This shoe is not for the weak or boring. I highly recommend this shoe for the bold, aggressive runner who wants to stand out and run fast. While it is recommended for almost any type of run, I would personally use it for runs up to 21k because I require more stability for my feet. However, for neutral runners, you can probably run fast and far on these babies. One thing is for sure, these shoes can take you on long, unforgettable, and if I may add, epic runs.
WHERE TO BUY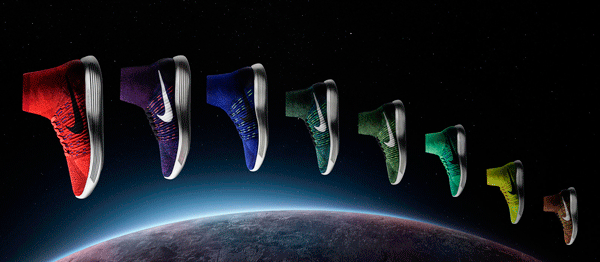 The LunarEpic Flyknit is available only at Nike Stadium Glorietta 2 and retails for Php9,495.
It is available in Deep Royal Blue, Yellow Strike and University Red for men and Bright Crimson, Yellow Strike and Fuschia Flash for women. An exclusive colorway of the LunarEpic Flyknit will be available at NikeLab retail location and nikelab.com.