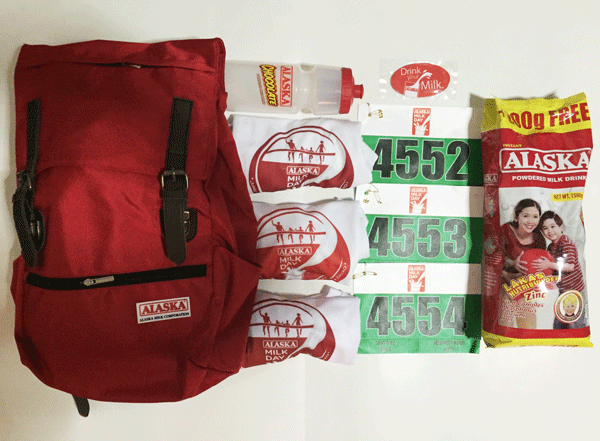 The kids and I are all set to join our 3k family run tomorrow as we celebrate World Milk Day along with Alaska Milk Corporation at Alaska Milk Day.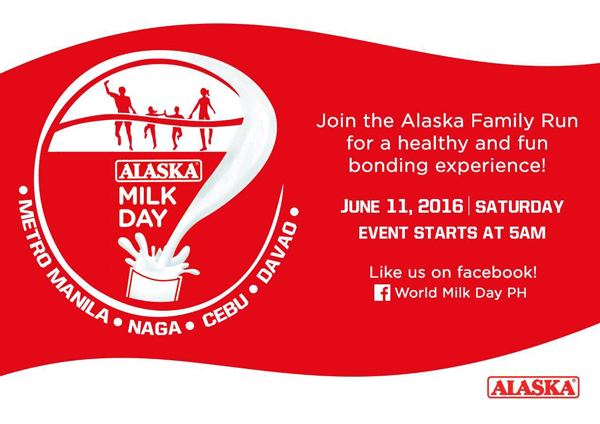 This is the 4th year of Alaska Milk Day and this year's celebration will have participants from Metro Manila, Davao, Cebu and for the first time, Naga. The activity will involve individual (3km and 5km) race category in the provincial areas. While in Metro Manila, there will be individual (3km and 5km), 3 km family run race categories and a 1km Disney's Frozen and Marvel themed fun run event for children ages 4-7 years old. There's even going to be a Zumba event in all venues!
I hear that there's going to be a nationwide Milk Toast at 6:00, which they call the Alaska Milk Hour.  We'll all drink our milk and make a pledge to a healthy and active lifestyle.  I hope my kids say it and mean it!
As a mom and one who advocates living and eating well, I'm all for companies that help to address our health problems in the country.  In the Philippines, there's an increasing number of obese children and adults. The 8th National Nutrition Survey conducted by the Food and Nutrition Research Institute reveals that 2 out of 10 children among 0-5 years old were underweight and 5 out of 100 children among 0-5 years old were overweight. Also, 3 in every 10 adults are overweight and obese. Prevalence of overweight and obesity among the 0-5 year-old is increasing at an average of 0.17%-points per year for the past 24 years.
With this alarming rate, Alaska Milk is committed to support the yearly celebration of World Milk Day through Alaska Milk Day with the goal to help reverse this prevailing nutritional problem.
If you want to become a part of Alaska's "Nutrition. Action. Champion" program log on to www.alaskaworldmilkday.com and like www.facebook.com/WorldMilkDayPH.