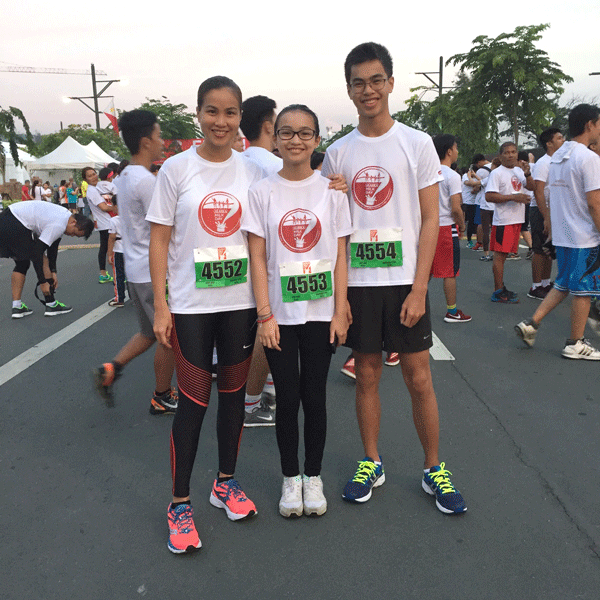 Last Saturday, June 11, my children and I woke up bright and early to join the Alaska Milk Day run at McKinley West. Now on its 4th year, Alaska Milk Corporation holds this annual event to celebrate World Milk Day. With the children heading back to school this week, I thought a fun outdoor family activity was a fitting way to celebrate their last weekend of summer as well.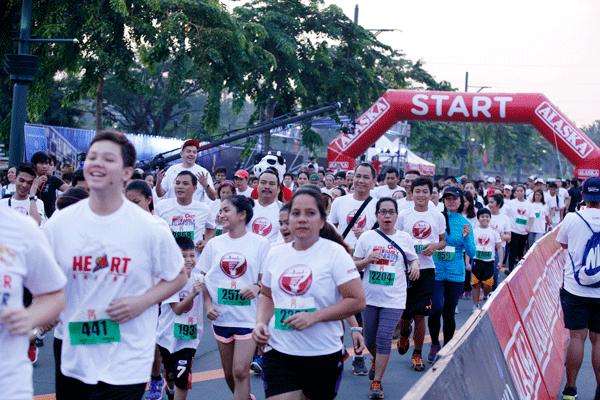 Nutrition. Action. Champion. Those are the three words that Alaska wishes to instill in both adults and children in its advocacy to live healthier lives. It's one that I personally share in my own life and in the way I raise my children. I felt fortunate to be part of this event.
NUTRITION.
We arrived at the event venue to find the entire area bustling with activity. Before running, I met up with my sister, Janice, and her family at the assembly area. Together, we enjoyed a light breakfast of hot pandesal with Alaska condensed milk and champorado with Alaska Evap and a glass of Alaska Powdered Milk Drink to fuel us up for the run. It was a reminder that there are so many ways to get our children to take milk to ensure that they're well nourished.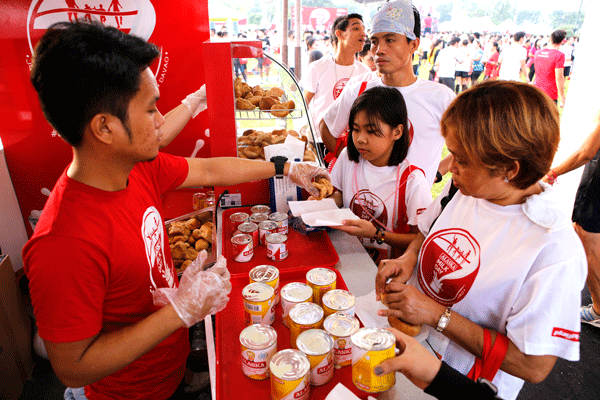 Imagine, in the 8th National Nutrition Survey conducted by the Food and Nutrition Research Institute, it was revealed that 2 out of 10 children among 0-5 years old were underweight and 5 out of 100 children among 0-5 years old were overweight. Also, 3 in every 10 adults are overweight and obese. Prevalence of overweight and obesity among the 0-5 year-old is increasing at an average of 0.17%-points per year for the past 24 years. That is alarming! So, events such as these don't just help the government beat obesity but, more importantly, they remind us parents about our role to nourish our kids the right way.
ACTION.
We headed to the starting area to join the thousands of runners in their white and red Alaska shirts. The 3k and 5k events had started so all roads were already filled with adults and children running, jogging or walking. I secretly wished that my kids were young enough to join the Disney Frozen and Marvel 1k race category!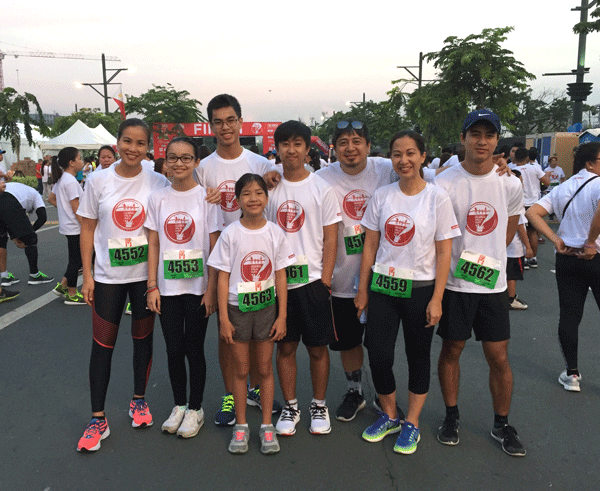 Pizarros and Villanuevas ready for our family run!
We were signed up for the family 3k run. While Anton can get a bit competitive when he joins races and Ironkids, in this race we focused on having fun. I wanted our kids to just enjoy the experience without pressure to win.
When it comes to sports, I think it's important that while we provide our kids with opportunities to hone their skills and strive to become champions, there are also times when we should simply allow them to have fun and play. This was one instance.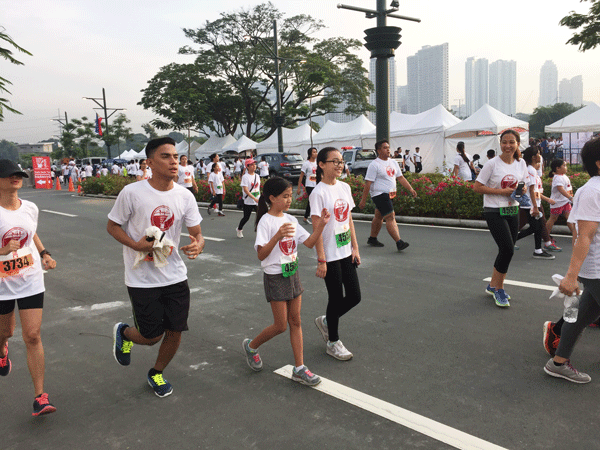 Nia and Reese bonding during the race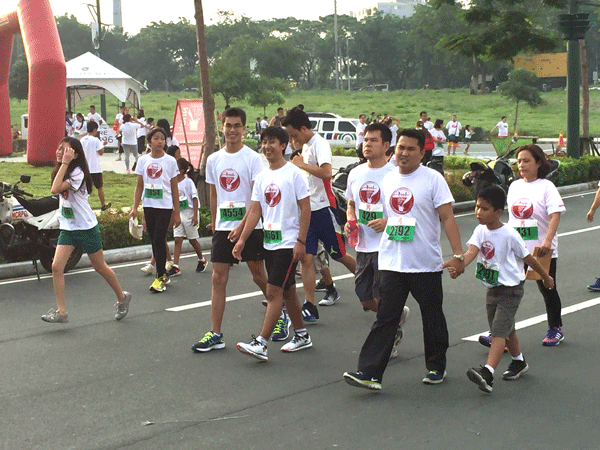 Anton and Zach enjoy their time together… away from computer games this time! Yay!
It was during this family experience, after eating a healthy breakfast then walking and running, that I was finally able to concretely show to my kids the importance of a healthy diet and exercise. While I always tell them about the importance of eating well and being active, actually doing it with my kids that day sure drove the message home to them.
CHAMPIONS.
So we didn't come in first, but, just like I always say at my own marathon, everyone who crosses the finish line is a winner. It's not always about winning. Sometimes, as long as you practice the values of determination, hard work, discipline, and sportsmanship, you are already a champ! Of course, it would be a great bonus if you do come in as number 1!
My dearest Sis and I celebrating World Milk Day with Alaska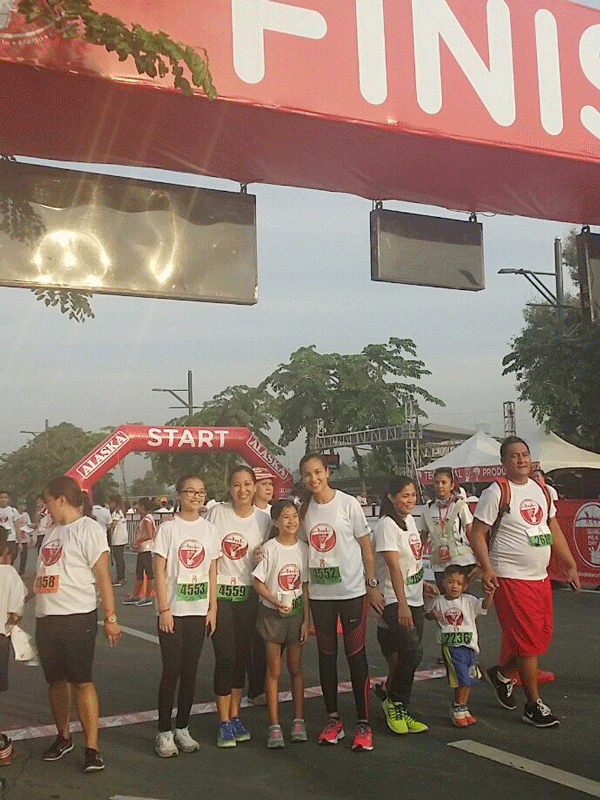 We did it!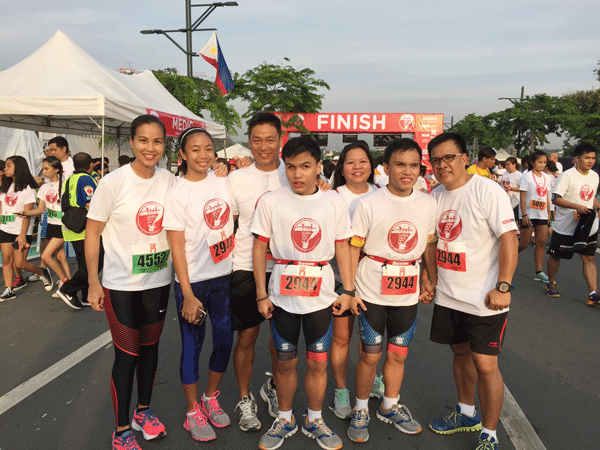 Happy to bump into my swim coach, Coach Anthony Lozada, with the inspiring Nelmida twins who he's been coaching for triathlons. The twins are blind but this hasn't stopped them from swimming, biking, and running!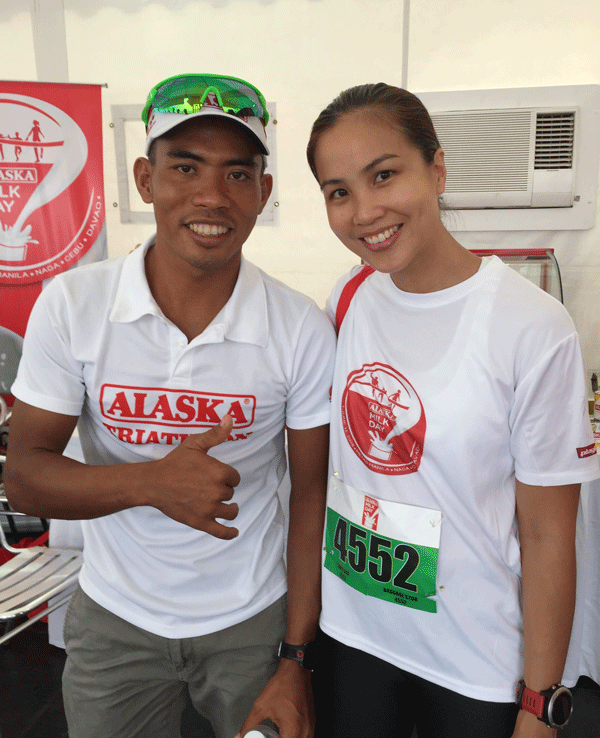 Always nice chatting with ex-teammate and triathlete champ August Benedicto who was all set to leave for training in Europe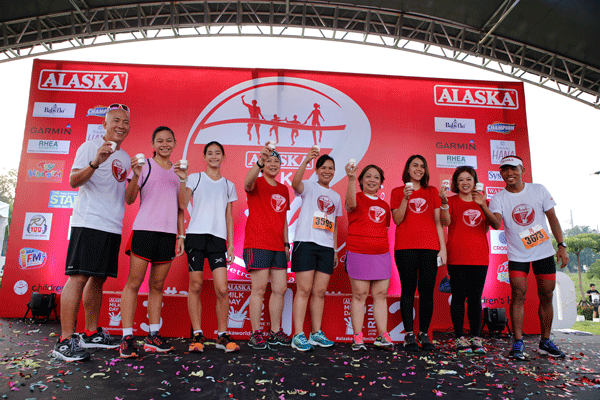 Alaska Milk Hour at 6AM was an amazing nationwide Milk Toast (from Manila to Cebu, Davao and Naga) where all participants pledged to a healthy and active lifestyle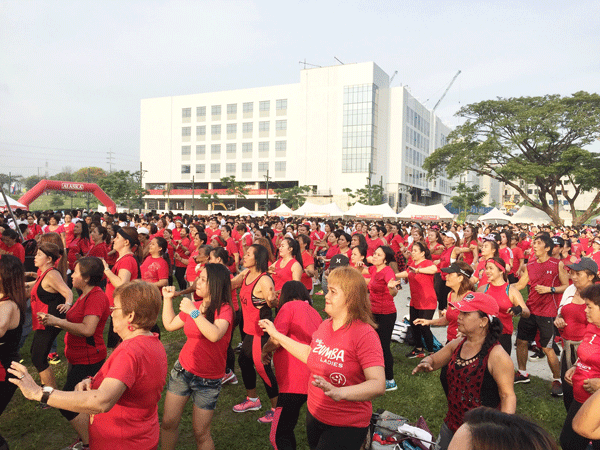 This was the biggest Zumba event I've ever witnessed! It was a great way to encourage people of all shapes and sizes to start a morning health and fitness routine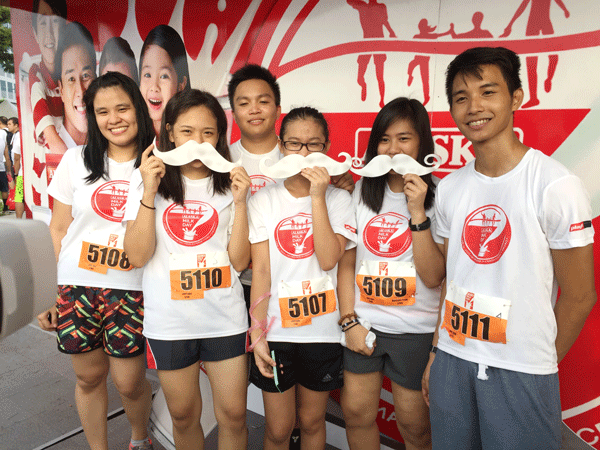 Loved watching everyone hamming it up at the Alaska photobooth! I want a milk mustache too!
Tons of activities for the entire family!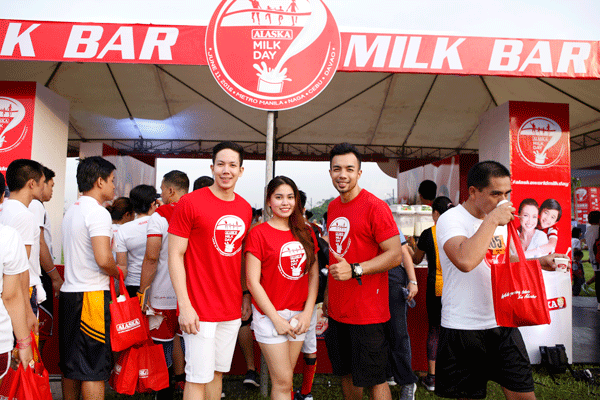 There were "Milk Bars" all over the place where people lined up and could get an unlimited supply of Alaska Milk! How cool was that?!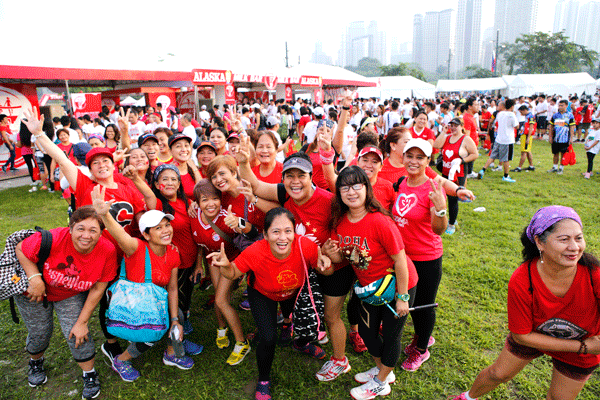 Girls just wanna have fun… while keeping fit!
Even adults love their milk too!
Alaska Milk Day was a fun-filled day that reminded me about the importance of nutrition, action, and aiming to be champions! Looking forward to next year! Congratulations Alaska!
If you would like to become a part of Alaska's "Nutrition. Action. Champion" program for a chance to become a real life health advocate, log on to www.alaskaworldmilkday.com follow them on facebook at WorldMilkDayPH and PlayPH.