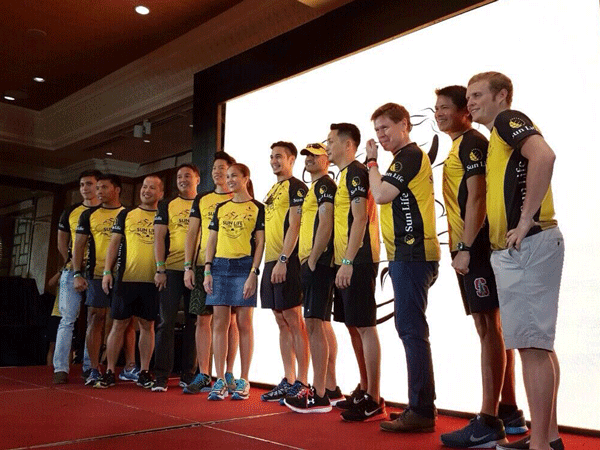 – So happy to be a member of Sun Life Tri Team –
Has it really been 3 weeks since Ironman 70.3 Cebu? For the past weeks I've been telling friends I need to physically and mentally recover from the experience as if it was yesterday and now I realize I've had more than enough time! Worse, I hadn't even posted all the great photos we took during that fun weekend!
So, even if I'm weeks late, I hope you enjoy these pre-race pics. Next post will be photos from race day.
I went to Ironman Cebu 70.3 as part of the Sun Life Triathlon Team.  Not a lot of people know that I went back into the corporate world and joined Sun Life recently as its new Marketing Manager for Health and Wellness.  (Why I went back and how much I'm loving it is a topic for another post!)
Sun Life is very active in the triathlon scene, especially with quite a number of employees and its GM Riza Mantaring, being runners and triathletes themselves.  Lucky for me, they invited me to be part of the Sun Life Triathlon Team for Ironman 70.3 Cebu Asia Pacific Championships.
There were four relay teams for Sun Life.  My teammates were Evan Uy for swim and Mike Manuel for bike.  While I've done quite a number of 21ks in my lifetime, I had to warn them that I wasn't quite sure how I'd perform under such intense heat and starting so late in the morning.  I just decided to train my best and bug my biker about making sure he came in early so I wouldn't suffer so much! lol
Here's my team!  Yup, that's how serious we were about this race…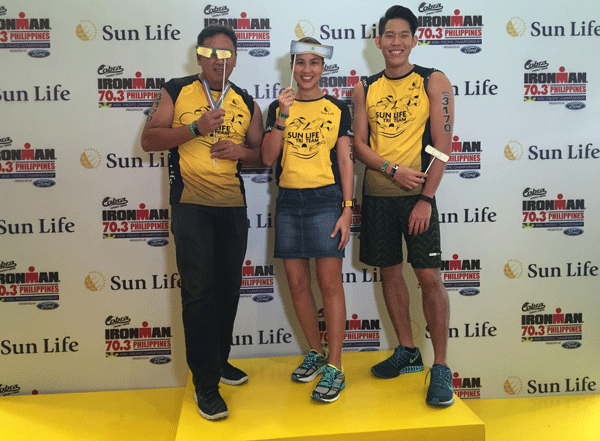 I had a lot of fun meeting the other members of our team and hanging out with Piolo, Inigo, Christine Jacob-Sandejas (who accompanied husband Paco who was swimming for Sun Life) and Matteo (from Team Forza but is a member of the Sun Life family), showbiz personalities who really are so down-to-earth you tend to forget how popular they are.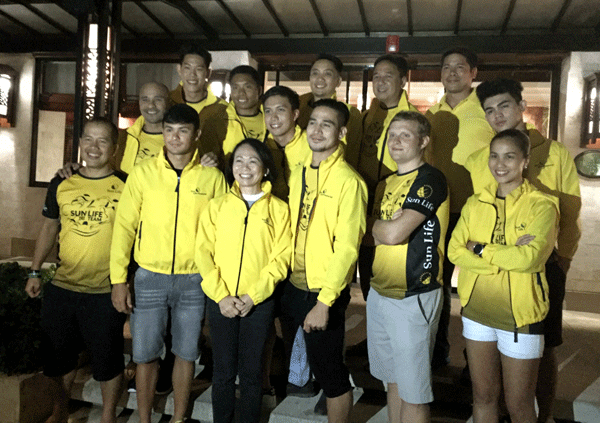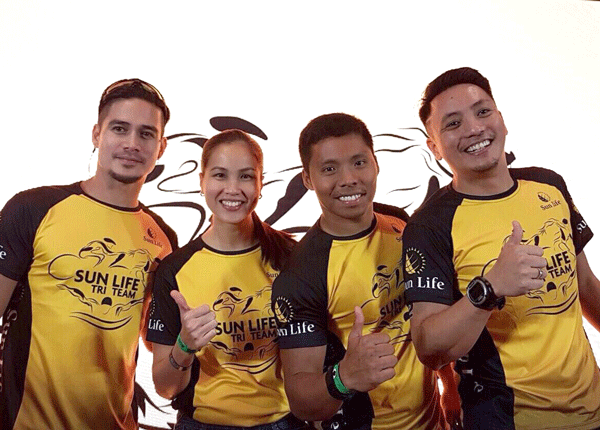 I also got to relax at Sun Life Wellness Studio before the race.  We got free foot massage, kamote chips and smoothies, and our very own podium finish photo (the closest we'd ever get to winning! hah!)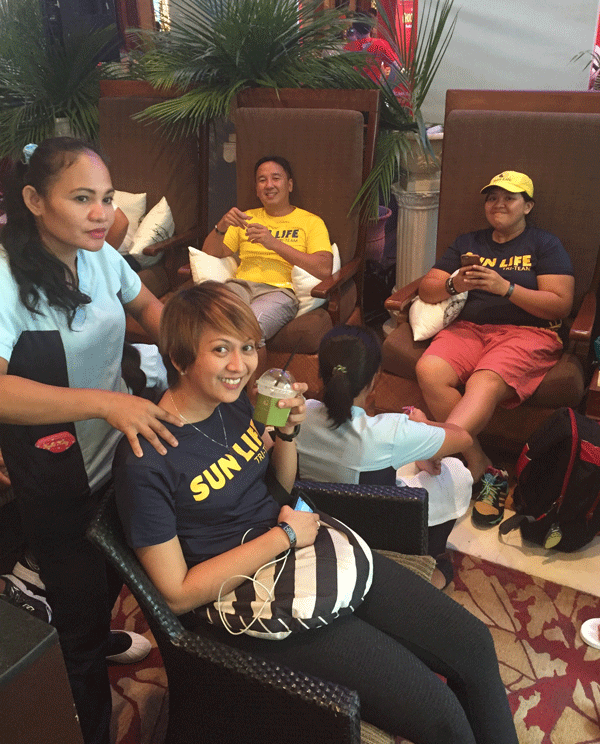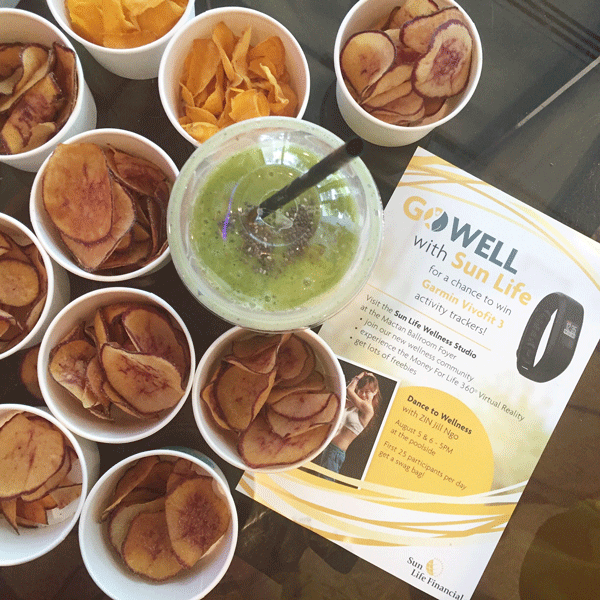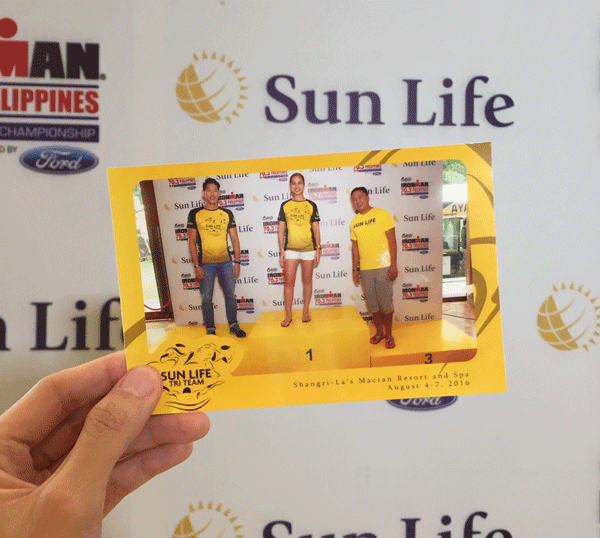 I dropped by the expo and was happy to bump into so many friends.  Anyone and everyone was here for the Asia Pacific championships!
Always great seeing Gatorade guy Tony Atayde and new triathlete Sam YG.  Yeaaah meeeen!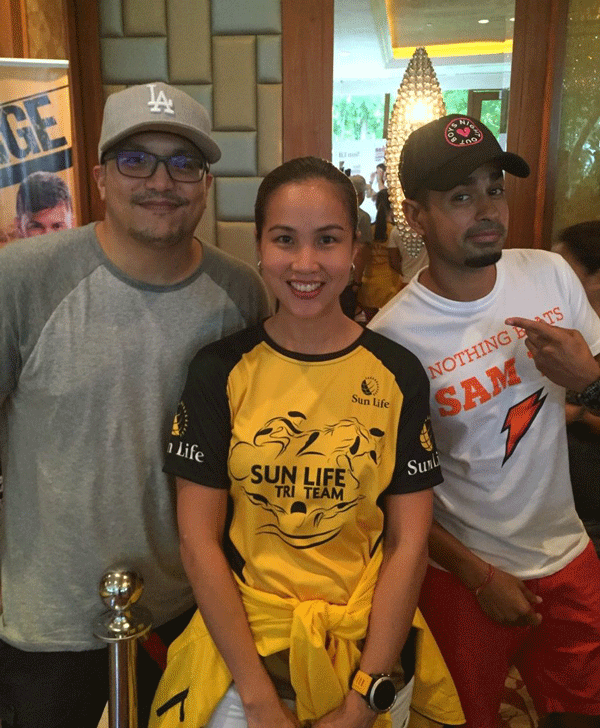 Got these new Oakley Kickback thanks to my ever supportive Oakley family!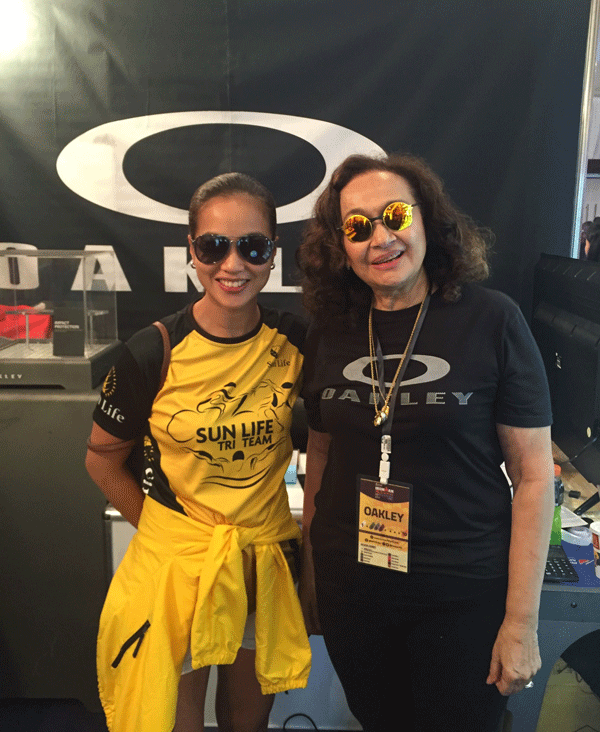 Later that night, I had dinner in Abaca with great tri friends, Janejane Ong of Leonas (who I'm running Florence Marathon with in November), Ton, Coaches Dan and Ani Brown with baby Amaya.  So glad I got to spend time with them again.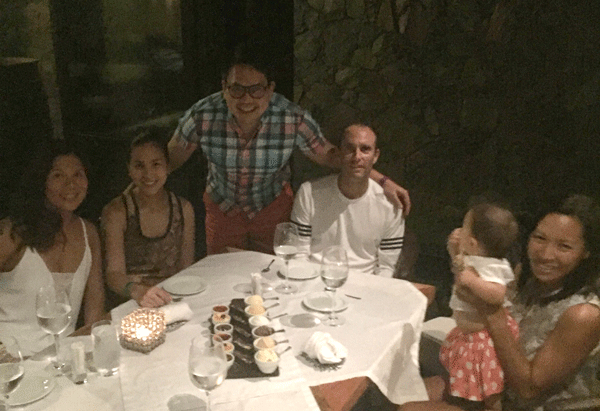 Last time I participated at Ironman Cebu 70.3 was in 2013 when I did my 2nd 70.3 there.  I was a bundle of nerves as I always am when participating in a triathlon.  Returning to Cebu this time as part of a relay team was different.  I got to enjoy every minute with my new teammates without much worry about the race to come.
Next: Race Day: Ironman Cebu 70.3 (Part 2 of 2)