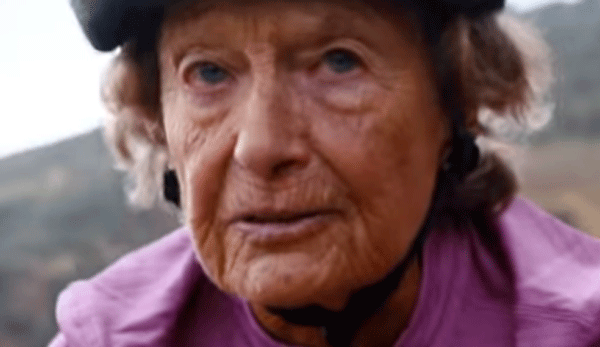 For the past months since I turned 40, I've been feeling old.  I've been complaining to friends about how much longer it takes for me to recover from half marathons, how much harder it is to get out of bed if I don't get my full 8 hours of sleep, and how much more weight training I need to do now just to keep the triceps from going all wiggly on me.  Then, I view Sister Madonna Buder's video from the Nike Unlimited series and I'm speechless.
Sister Buder completed her first Ironman World Championship triathlon in Hawaii way back in 1985.  Get this… she was 65. At 75, she became the oldest woman to ever complete an Ironman triathlon. At 82, she set a world record as the oldest Ironman triathlon competitor. Today, at 86 years old, she has completed over 40 Ironman races thereby earning her the nickname "Iron Nun."
Sister Buder's words are inspiring for any age.  She says: "You either achieve or you self-destruct. If you think positively, you can even turn a negative into a positive." Along with this spiritual guidance, she imparts simple, yet easily applicable performance advice to athletes: "One step at a time makes a marathon."  When Sister Madonna Buder needed a little extra oomph to complete her first Ironman World Championship, she predictably channeled the divine. "I thought of the finish line as the entrance to the final finish line, into the Pearly Gates," she recalls. "That's what drew me to [it]."
Hilarious Sister Buder!  When I reach 85, I can only hope to have your endurance, determination, and sense of humour!  It would be a bonus if I could still look great in a trisuit too!
Click HERE to view Sister Madonna Buder's Nike video.
The "Unlimited Youth" film is the latest installment in the Nike "Unlimited" Campaign, which includes the "Unlimited Courage" film, "Unlimited You" film, the company's recent series of athlete shorts and more, with more to come through the month of August, hails both the everyday athletes and the champion athletes who regularly push their limits — and who are poised to prove their unlimited potential this summer and beyond.