Back in July 2013, as I was training for Ironman Cebu, I crashed my bike on Daang Hari Road. All I remember was wobbling on the bike. Next thing I knew I woke up after 2 minutes of lying unconscious on the open road and finally having my taste of what cyclists like to call "tocino" (or scraped reddish skin) on my shoulders, elbow, and calves. While I recovered fully from the crash and eventually completed the race, I still bear the scars on my arms and legs now. It's the annoying "peklat" but seeing it each day also reminds me of how strong I was to continue the race despite the trauma. In the face of challenges, I just look at that scar and know I can survive anything.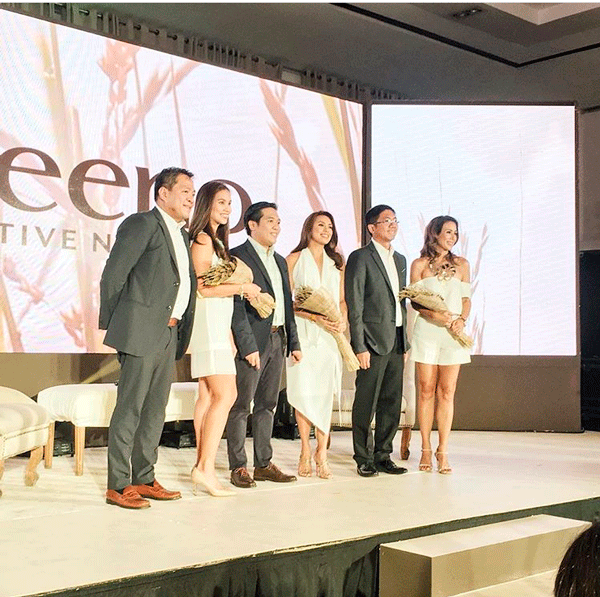 That skin story is what I shared at the Aveeno product launch last month. I had the pleasure of sharing the stage with fellow brand ambassadors, Christine Jacob-Sandejas and Nikki Gil. We each shared how we had been fans of Aveeno long before it reached our shores!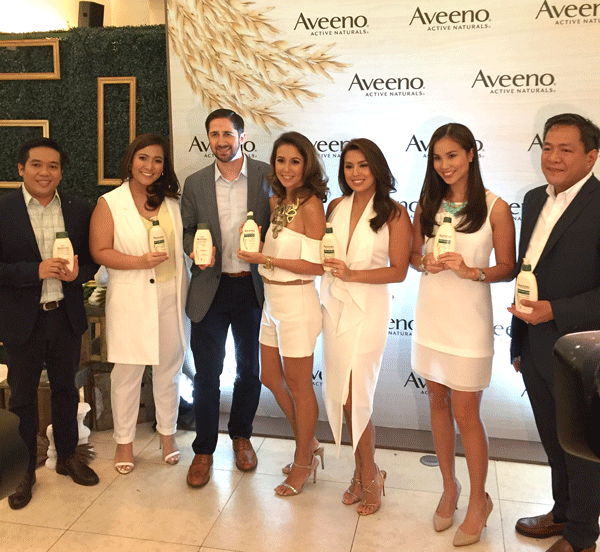 For me, I can tell you that I've been using it for 15 years now. I know exactly how long because Aveeno was prescribed by my son's pediatric dermatologist to deal with his atopic dermatitis when he was born 15 years ago. When my daughter was born a few years later, she had the same skin problem so we dealt with it the same way. Needless to say, there hasn't been a day at our home when we haven't used Aveeno.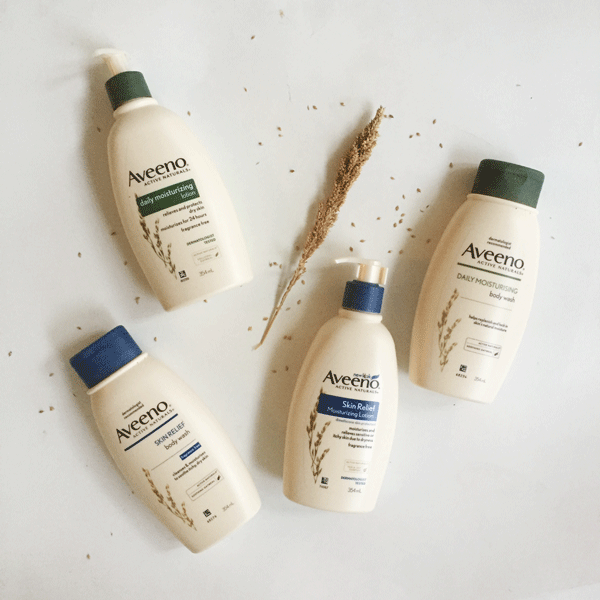 As a loyal fan of Aveeno, I can easily tell you what makes it different from other lotions out there. First, and perhaps the most obvious of them all, Aveeno has Active Naturals ingredients in it, specifically oatmeal. They say that oats helps to protect and relieve dryness and soothe itchy, irritated skin. I guess that's why our pedia derma prescribed it for my kids.
Second, it's gentle enough for sensitive skin. It's hypoallergenic and fragrance-free. When my pedia derma recommended it for my babies, I started using it as well because I knew it would be gentle for my skin without any of the harsh ingredients we try to avoid.
Lastly, it really helped to keep my skin moisturized all throughout the day. For athletes like me who are constantly under the sun, we really have to take care of our skin to make sure it doesn't look dry or worse chapped. I usually just put Aveeno after I bathe in the morning and that's enough to keep my skin looking fresh for the rest of the day.
How about you? Do you have a #naturallybeautiful skin story to share?
AVEENO® is available in all leading supermarkets and drugstores nationwide. For more information, visit www.facebook.com/AveenoPH or go to www.aveeno.com.ph.