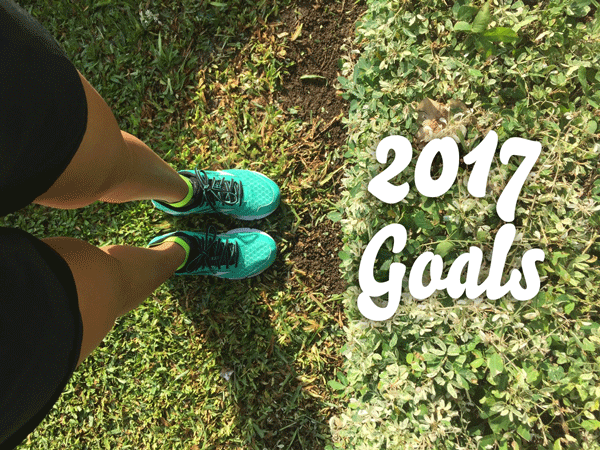 "Consider goals as launching pads to something far greater."
– Cyndi Laurin
It's been a tradition for me to start each year with goals instead of resolutions. I find that setting goals gives me something specific and attainable to work for, while resolutions…well, we know most of those are forgotten before the end of January.
So, here we go go go for my 2017 goals:
• To run two marathons in beautiful cities that inspire me to love this life;
• To give my best at work, blogging, race organizing, while training like a mad woman and being best mom ever;
• To have abs… or even just one ab. Please Lord!
• To remain consistent with 2x a week strength training no matter how. much. I. hate. it;
• To swim and bike more! (Still on the fence about doing a triathlon again. My last was IM Cebu 70.3 in 2013. I don't know how to pack a transition bag anymore!)
• To drink more water;
• To be kinder, more forgiving, and sensitive… in other words, to be less Type A and a little bit more human lol;
• To learn to see the good, to find the good even when it's difficult, and to do more good no matter the circumstances;
• To blog more but spend less time on social media;
• To be less judgmental of the crap I read online;
• Last but not the least, here's a repeat goal from 2009, to continue to love running as I do now and as I've done since the day I started in 2006, exactly a decade ago. What a journey it's been!
Have a great 2017!