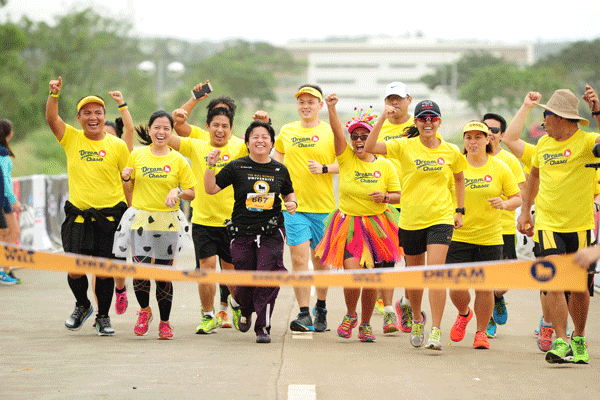 It's been 4 days since TBR Sun Life Dream Marathon 2017 and I'm still reeling from all the emotions and excitement. While we're on our 8th year, each event is never the same simply because of the runners we meet during the 22-week marathon journey.  Each of the 900 runners who signed up for this dream in August had their own reasons for joining, their own highs and lows during training, their setbacks and achievements, and their own stories to tell when it came to the 42.195 kilometers they ran last Sunday.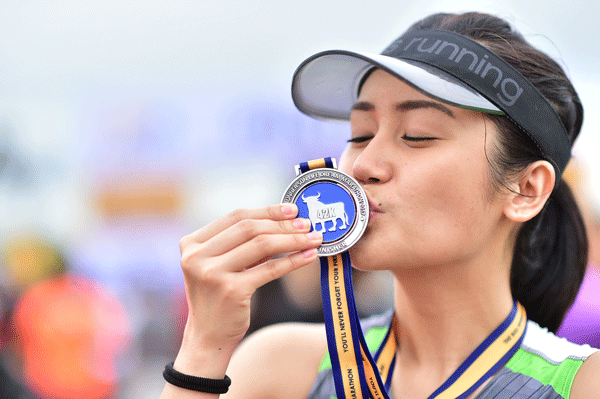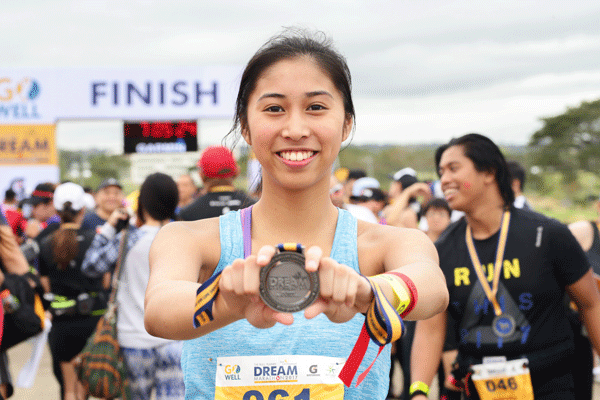 We had 651 finishers last Sunday. I'm proud of each and every one of them for chasing after their dream.  And, I'm happy to welcome them into our ever growing TBR Dream Alumni family.
To our Dreamers, we congratulate you once again for now being a marathoner!  May this experience not just make you a stronger athlete, but a better individual.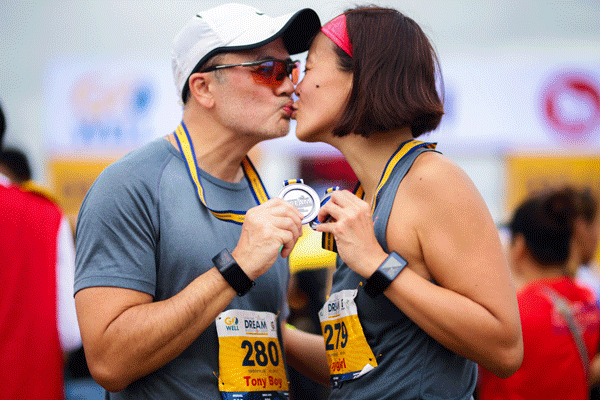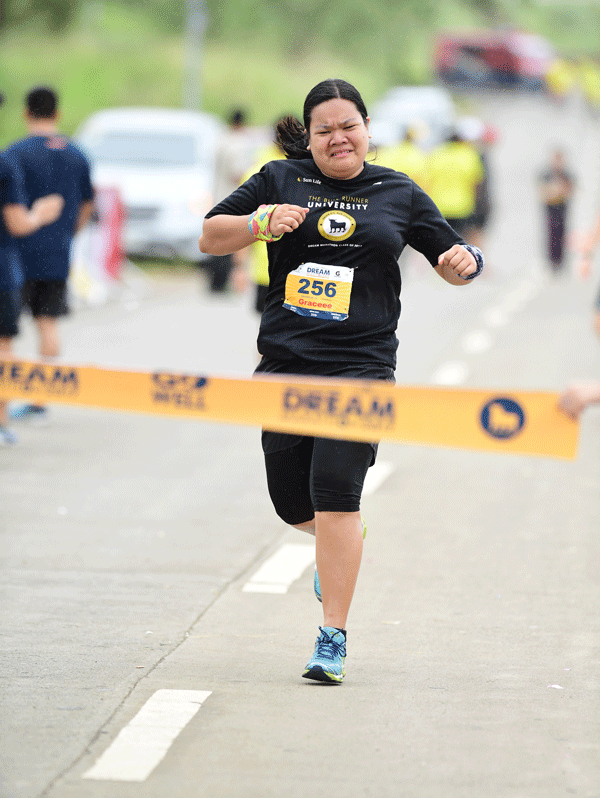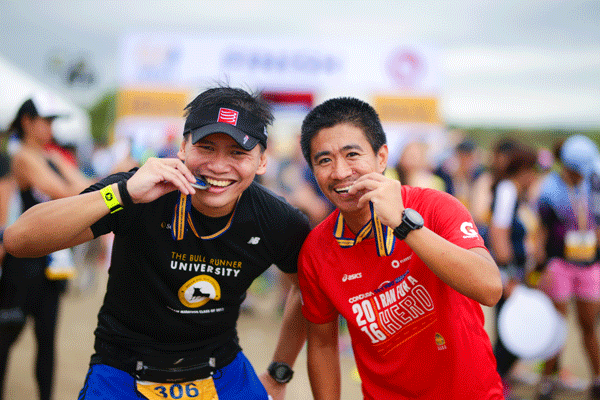 To our Dream Chasers who are the heroes of our race! No words can express how thankful we are for your all out support for our Dreamers.  You guys have boundless energy, generous hearts, and the most sincere desire to pay it forward which is the essence of TBR Dream. Thank you thank you!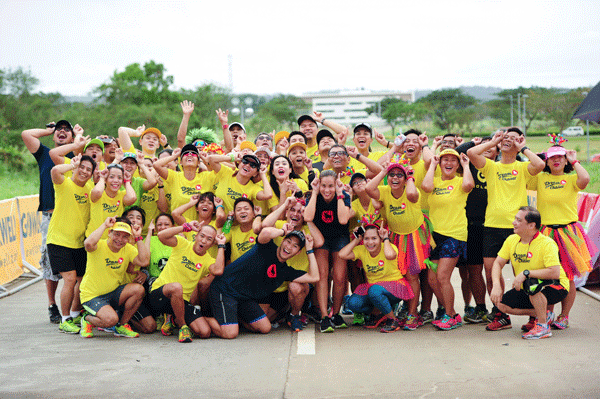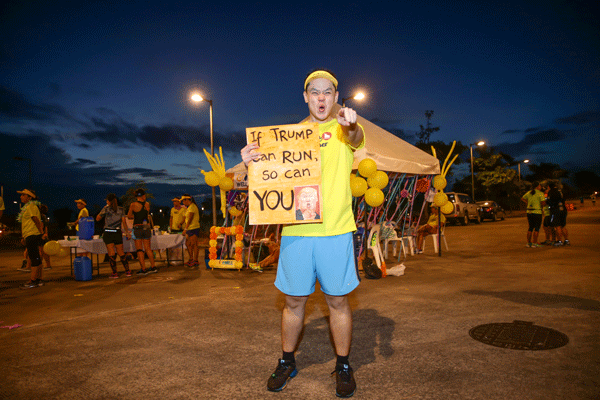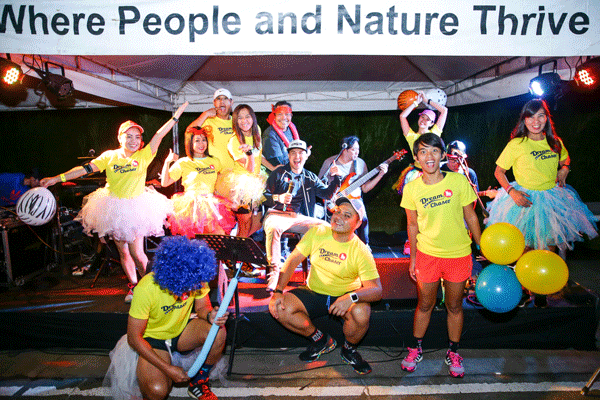 To our generous sponsors, thank you for supporting our running advocacy.  Without you, this race would not have been possible.  Thank you to We would like to thank our partners and sponsors:
Our Title Sponsor Sun Life – GoWell, Presenter GATORADE, Official Venue Partner NUVALI, Major Sponsor NEW BALANCE.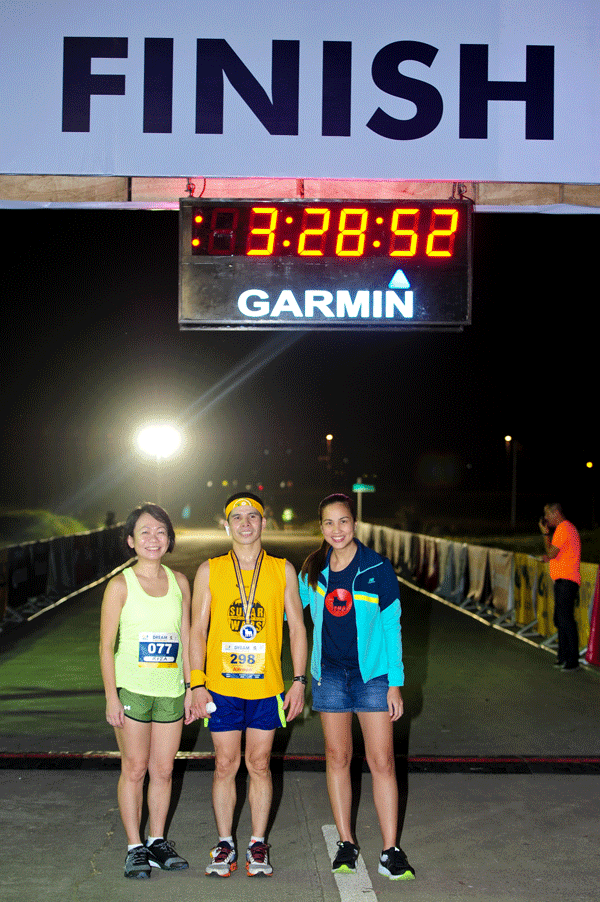 Riza Mantaring, marathoner and Sun Life GM with the first male finisher, Alfred Diacosa from Sun Life, and myself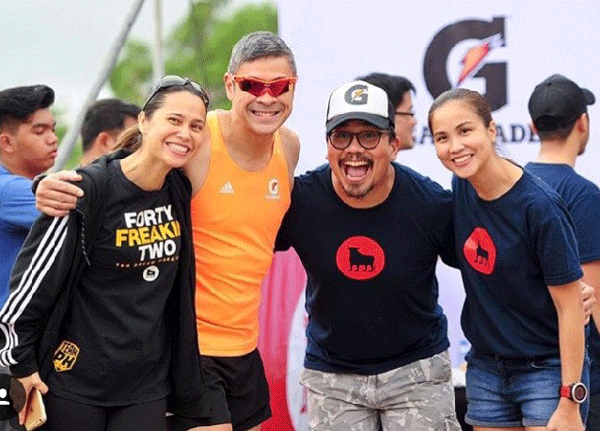 We love Gatorade! Maricel and Anthony Pangilinan and Ton Gatmaitan, our host
Official Timekeeper GARMIN, Official Energy Gel GU, Official Recovery Partner PACE PREHAB AND RECOVERY, Official Laboratory Partner HI PRECISION DIAGNOSTICS, Official Photographer PHOTO OPS, Venue Partner for Bull Sessions BONIFACIO GLOBAL CITY. Our Regular Sponsors: PEAK FORM, SPIBELT, TOBY'S SPORTS, RUNNR, SALTSTICK, PERSKINDOL, SUN MADE BROWN RICE, URBAN ASHRAM, FORWARD LEAN RUNNING, CROSSFIT MNL, VIONIC, KLEEN KANTEEN, CERTIFIED CALM, A GAME, EARLY BIRD BREAKFAST CLUB. Our Hotel Partners: SEDA HOTEL, NUVALI, PASEO PREMIERE HOTEL, TECHNOPARK HOTEL. Our Media Partners: ENDURANCE MAGAZINE, RACE DAY, SBR.PH, PINOYFITNESS.COM. Our Beneficiary HERO FOUNDATION.
Last but not the least, thank you to my TBR Dream Team who make all this hard work feel like play. Thank you to co-founder Jim Lafferty, principal coach Francis Diano, logistics and operations head Jun Cruz, race director Neville Manaois, admin manager Macel Janeo, pacer head Mike Janeo, creatives and marketing Chiqui Dijamco, and Dream Chaser head Lit Onrubia. Special thanks to Ton Gatmaitan for hosting our race.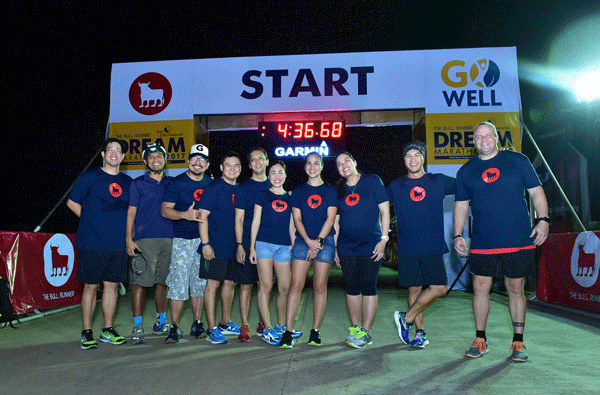 Here's more of my favorite photos from the race thanks to our official photographer Photo-Ops!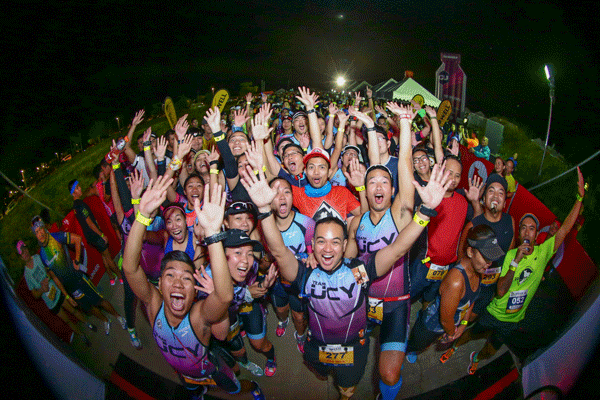 The Starting Line