After months of waiting, Garmin announced the fenix 5 is now available in the country!  Garmin is now accepting pre-orders for Garmin fenix 5S and fenix 5X.   Waaah, I can't contain my excitement.
The Garmin fenix 5 series are three watches designed with adventurers of all sizes in mind.   I'm a huge fan of the Garmin Fenix 3 and, while I don't want to part with it, I also have the urge to upgrade to Fenix 5 already (if I only knew which one among the three to get!)
With the new fenix 5 lineup, users now have a watch that compliments their style and adventures. Wanna know more about each of the Garmin Fenix 5 models? Read on…
GARMIN FENIX 5S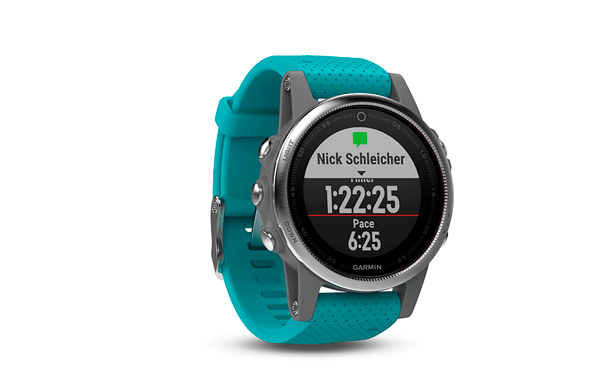 The first fenix designed with a focus on female adventurers, the fenix 5S is a sleek, smaller sized watch. At 42mm, fēnix 5S is small and comfortable for petite wrists, without compromising any multisport features. Both stylish and functional, fenix 5S is available in silver with either a white, turquoise or black silicone band with a mineral glass lens.
The fenix 5S Sapphire has a scratch-resistant sapphire lens and is available in black with a black band, or champagne with a water resistant gray suede band or champagne with a metal band. The fēnix 5S Sapphire units also come with an extra silicone QuickFit band.
The fenix 5S has been named a CES 2017 Innovation Awards Honoree in the wearable technologies category in Las Vegas, Nevada, USA upon its global reveal this year.
GARMIN FENIX 5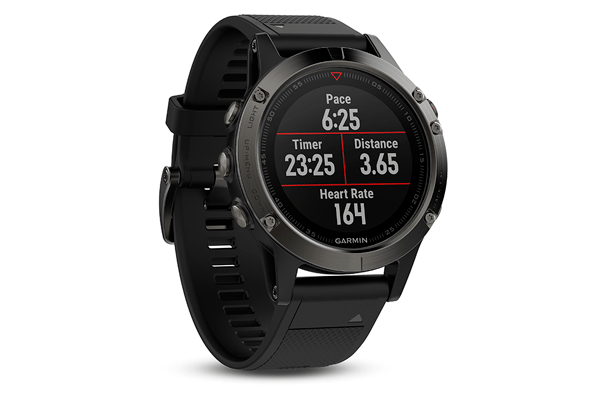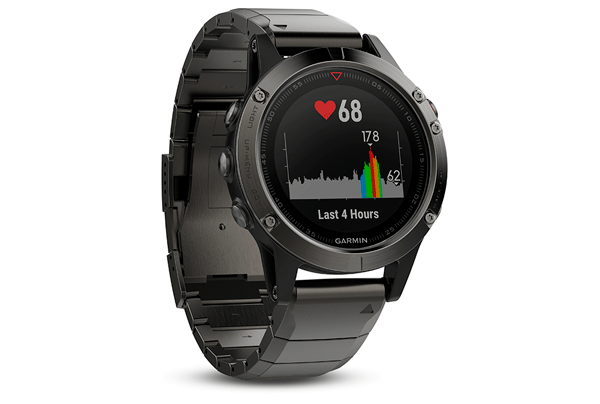 Measuring 47mm, the fenix 5 has a brand new industrial design and is more compact than previous models like the fenix 3HR, but is still packed with multisport features.
GARMIN FENIX 5X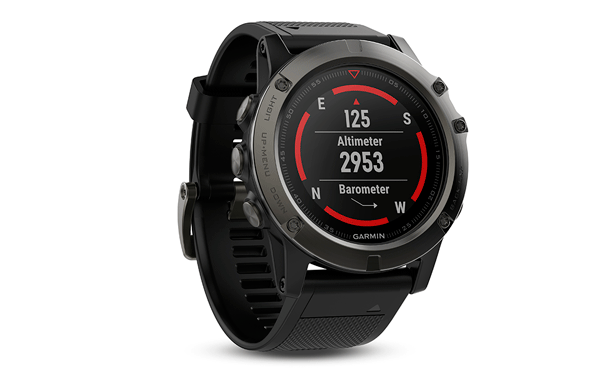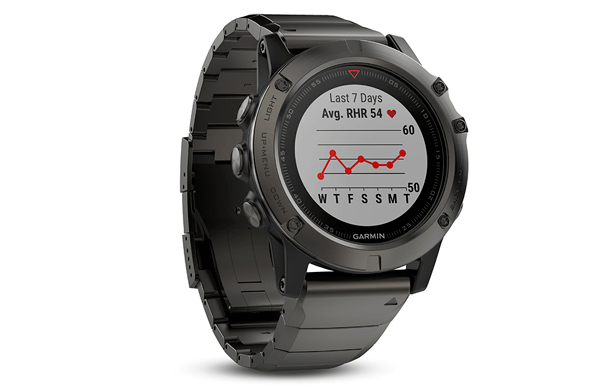 Preloaded with TOPO Asia Pacific mapping, routable cycling maps and other navigation features like Round Trip Run and Round Trip Ride, the fenix 5X measures at 51mm. With these features, users can enter how far they'd like to run or ride, and their watch will suggest appropriate courses to choose from. Users can also get at-a-glance guidance from theirfenix 5X . During an activity, easy-to-read guidance cues for upcoming turns are displayed as banners on the watch so users are always aware of their route. Additionally, fenix 5X users can use the Around Me map mode to see different points of interest, waypoints and other map objects within the user's range to help users be more aware of their surroundings. Users can configure their fenix 5X to see data overlays on mapping screens, and to see highlight key information without having to switch screens during an activity. The pre-loaded TOPO Asia Pacific maps include detailed maps of the Philippines and other countries in the Asia Pacific region plus over 40,000 golf courses.
All of the new fenix 5 models are available in a variety of colors and finishes with more accessory bands available (sold separately), which makes the new QuickFit bands a great addition. Users can mix and match between their choice of leather, metal or silicone watchbands and switch between them in seconds with no tools needed. Easier than changing clothes for different occasions, fenix 5 users just need to swap, click and go to change out their band.
All of the new fenix 5 models come preloaded with the full multisport toolset for running, hiking,
swimming, biking and more that has made the fēnix line one of Garmin's bestselling wearables. Whether users are on an adventure, or just in the gym, Garmin Elevate wrist heart rate technology gives users 24/7 heart rate monitoring, without needing a chest strap. In addition to the wide variety of sport profiles, all three fenix 5 models have daily activity tracking, so users can wear their fenix as a daily timepiece and a rugged training tool. Built-in navigation features include a 3-axis compass, gyroscope and barometric altimeter, as well as GPS and GLONASS support to track in more challenging environments than with GPS alone. Users can also keep their training stats right at their fingertips with a performance widget that shows training status, training load and more. In addition to the multiport features, the fenix 5, 5S and 5X boast a variety of connected features. When paired with a compatible smartphone, users can get call, text and email smart notifications right on their wrist. All fenix 5 models are compatible with Connect IQ so users can customize their watch with apps, widgets, data fields and watch faces. To take watch faces one step further, fenix 5 watches are compatible with the Face It app, so users can set their favorite photo as their watch face. Sapphire models are Wi-Fi® Enabled, so users can connect their watch to their home network for automatic uploads to Garmin Connect™ when within range.
Each of the new fenix 5 models is water rated to 100 meters3, and is built to withstand the elements with a stainless-steel bezel, buttons and rear case. The fenix 5 can get up to two weeks of battery life in smartwatch mode and 24 hours in GPS mode. The fenix 5X can get up to 12 days of battery life in smartwatch mode and 20 hours in GPS mode. The fenix 5S can get up to eight days in
smartwartch mode and up to 13 hours in GPS mode.4 Users can also take advantage of the UltraTrac™ power saver mode to extend battery life even more. The fēnix 5, 5S and 5x will be available in Q1 2017.
RETAIL PRICE
Upon launch, the fenix 5 and fenix 5S will have a suggested retail price of Php 36,950; the fenix 5
Sapphire, fenix 5S Sapphire at Php 39,950 and the fenix 5X will have a suggested retail price of Php
42,950.
Only watches purchased from authorized dealers in the Philippines will include the exclusive
2-Year Garmin Protect Warranty and invite-only programs ran by Garmin Connect Coaches plus 20% discounts from partner institutions like the PACE Pre-hab & Recovery Center.
"Garmin devices are well known to be tough, rugged and of the best quality – but as an added commitment to our customers, we are offering the exclusive 2-Year Garmin Protect Warranty for those who purchased their devices from official resellers in the Philippines. By June this year, Garmin will open its first ever local service and repair facility to be ran and managed by NAVCO so that servicing can be done locally. We hope this will be a good news to many loyal Garmin fans", said NAVCO president, Ryan Tan.
The fēnix 5 range is the latest solution from Garmin's expanding outdoor segment, which focuses on developing technologies and innovations to enhance users' outdoor experiences. Whether hiking, hunting, geocaching, golfing, or using satellite communication, Garmin outdoor devices are becoming essential tools for outdoor enthusiasts of all levels. For more information about Garmin's other outdoor products and services, you may call 0917-8LEADER or (02)-632-9513.
For more information, call Marketing and Media Relations Head, Nikko Soria at 0917-877-7240, or follow at facebook.com/garmincenter.