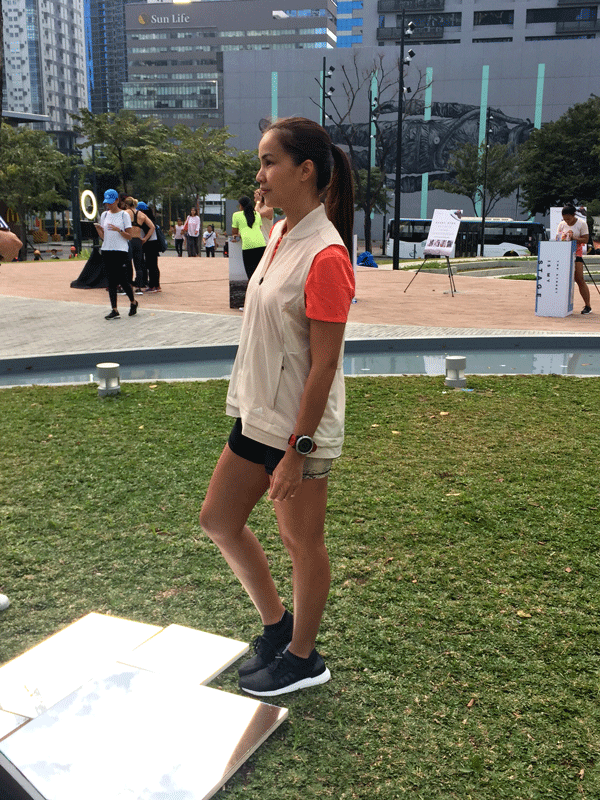 adidas Running revealed the latest version of its iconic UltraBOOST shoe, the new UltraBOOST X, tailored to the unique shape of the female foot. What a beauty!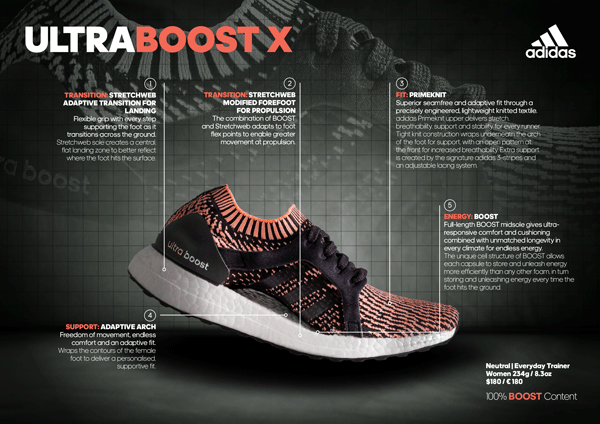 The shoe is designed to reflect the foot's natural running silhouette for an enhanced performance for the female runner.  The ARAMIS system, a motion tracking technology that enables a detailed analysis into the movement of the body, was used to allow adidas innovation teams to see exact points where female runners need the most support and where their foot needs room for natural expansion. This process led to the unique design of the UltraBOOST X shoe.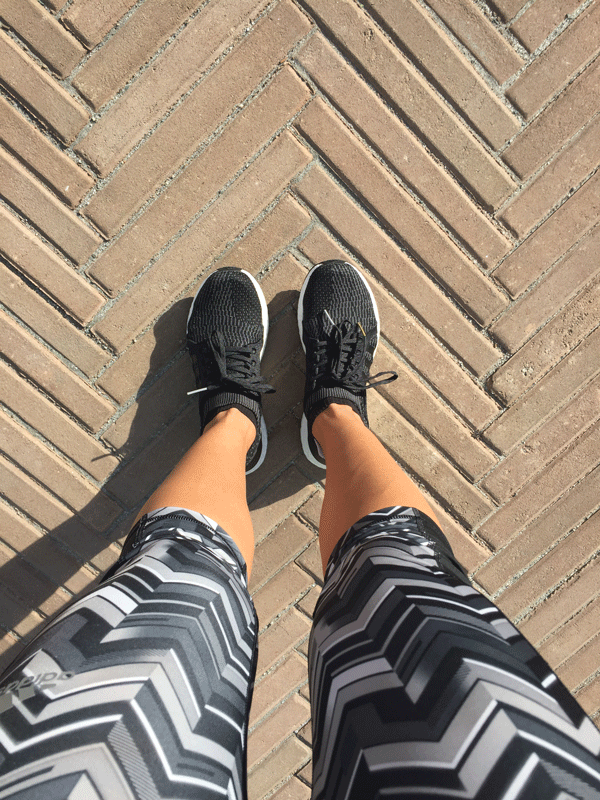 A distinctive Adaptive Arch is introduced, alongside a purposely sculpted midfoot and Primeknit upper, which adapts effortlessly to the changing shape of the foot during running. The Primeknit construction wraps underneath the arch of the foot for additional support, with the pattern in the toe area more open to give increased breathability. In addition, the UltraBOOST heel counter features a new narrower design, adapted for a female heel to provide support whilst allowing movement for a free and uninhibited run.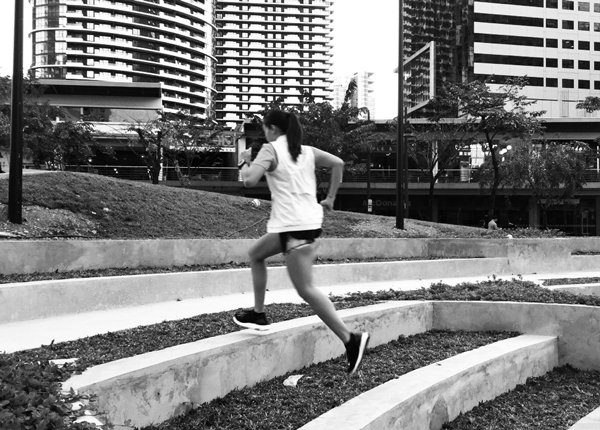 Testing the shoe up the steps of Sun Life ampitheater
The 100% full length BOOST midsole provides the best energy return and is durable in all temperatures. The Continental Rubber 4-way stretch web outsole was designed for a female gait and provides good traction for urban running, in any condition.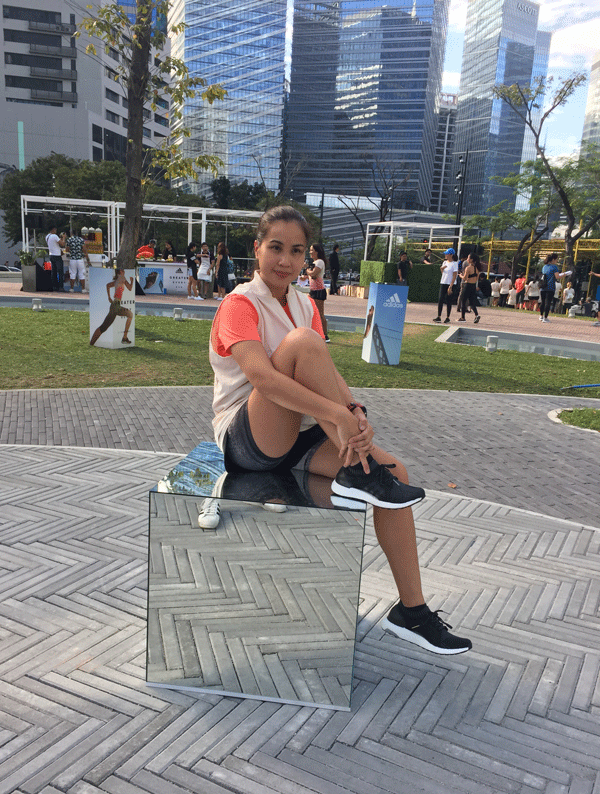 Along with the launch of UltraBOOST X, adidas launched a range of running apparel, including a Primeknit Tee, double layer shorts, running leggings and vest. The collection is designed to coordinate with the unique shoe design, whilst working in harmony with the body and running environment. Ack… I loved the tee and the vest!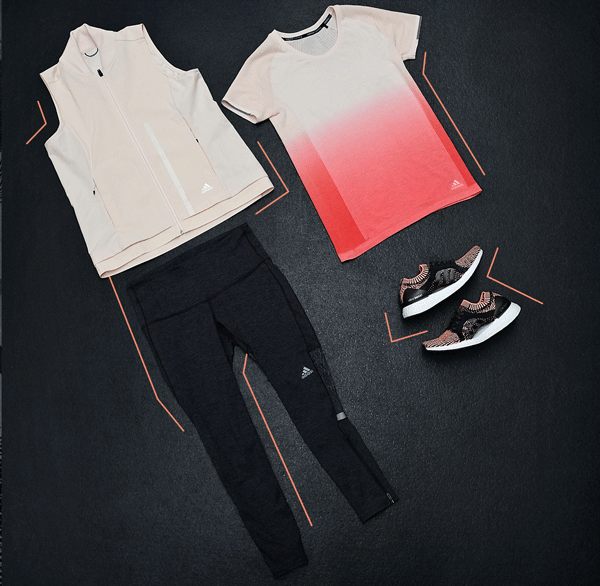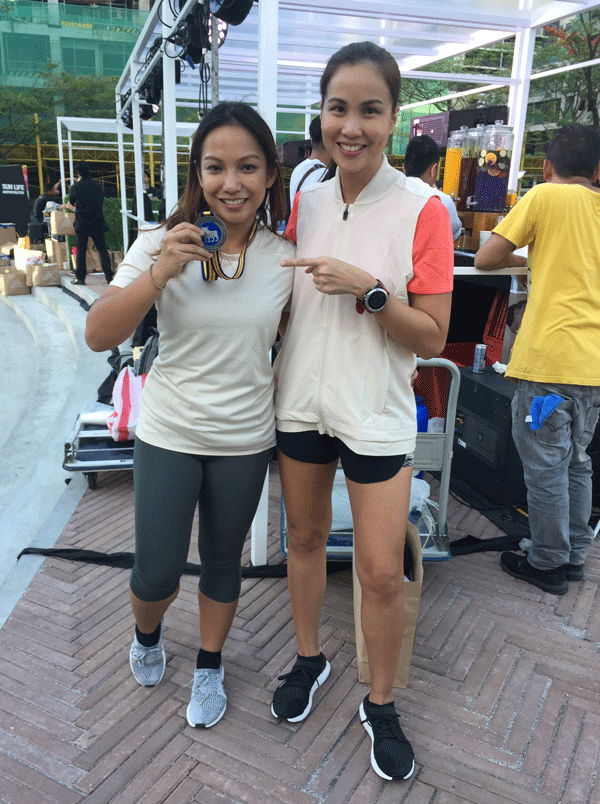 Nice bumping into new marathoner and TBR Dream alum Xian
The adidas UltraBOOST X is now available for Php9295.  Follow @adidasph and @adidasrunning on Twitter, Facebook and Instagram.