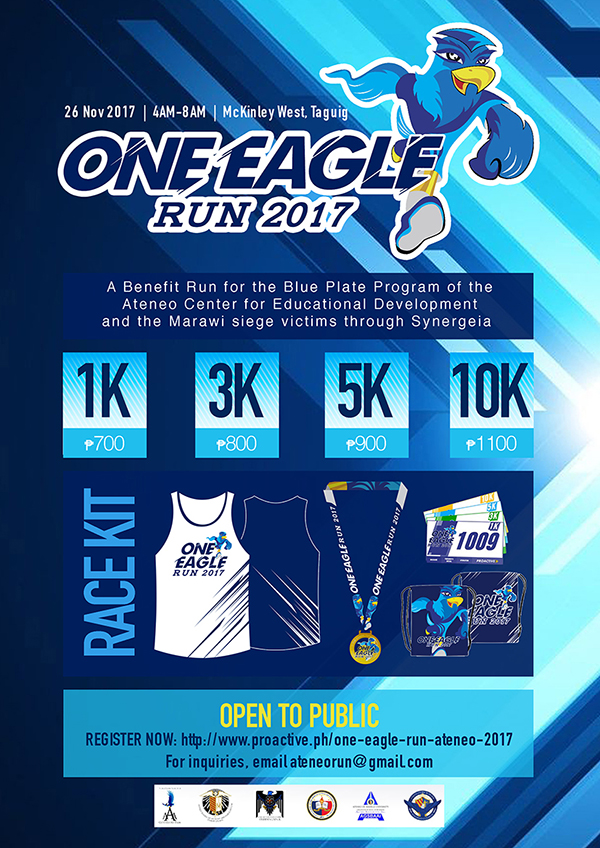 Ateneo Graduate School of Business (AGSB) Student Council is organizing a Run For A Cause called "ONE Eagle Run" scheduled on 26 November 2017 at Mckinley West, Taguig City. The Ateneo Professional Schools is now on its second year organizing a run for a cause that will benefit the less privileged sectors of the community.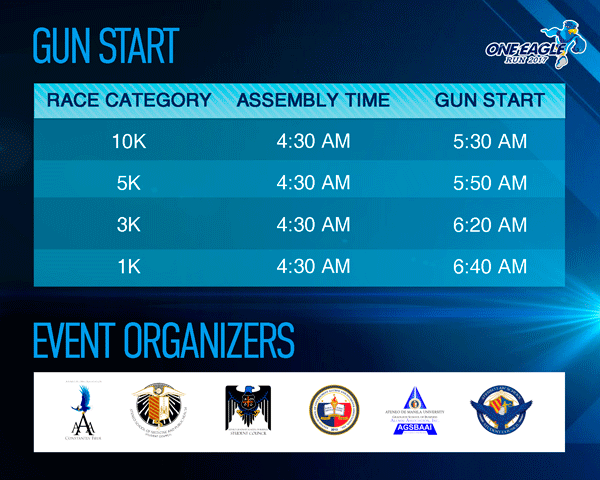 ONE Eagle Run will be participated in by 2,500 runners, mostly from the Ateneo community. 100% of race proceeds will be donated to the ACED Blueplate Feeding Program and to help our fellow Filipinos in Marawi through Synergeia.
For more info about ONE Eagle Run, click HERE.