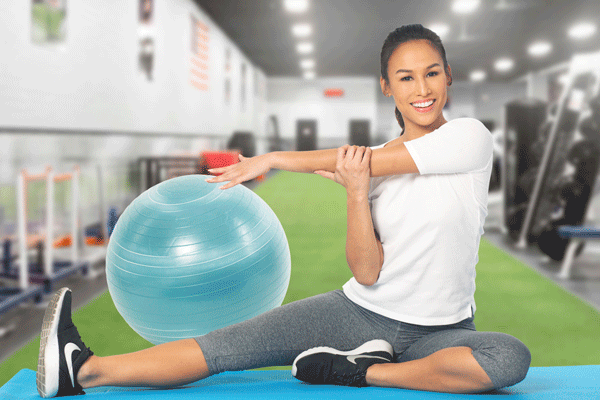 Bringing its advocacy of health and fitness closer to more Filipinos, Golden Fiesta, the Philippines' leading cooking oil brand, is holding the first leg of the Golden Fiesta Heart Healthy Camp at Solenad 1 in Nuvali, Laguna, on Saturday, November 11.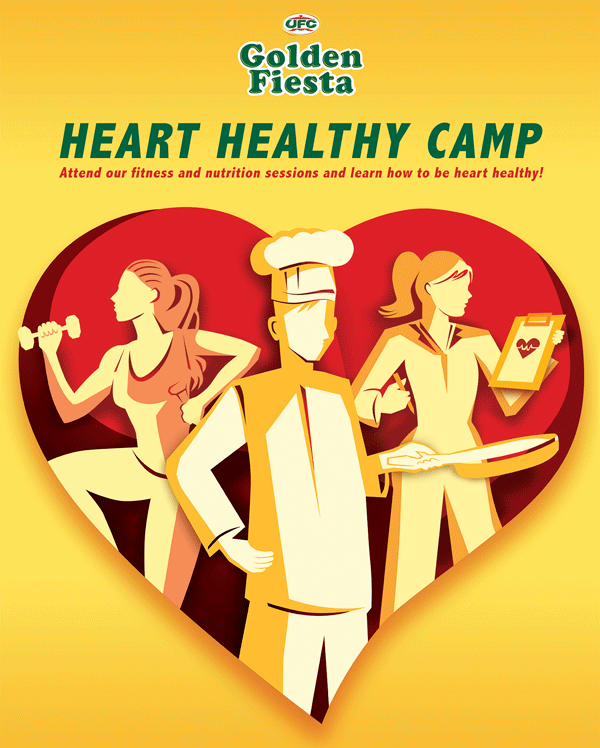 The free-admission fitness camp is expected to gather fitness enthusiasts and anyone and everyone who want to be heart-healthy by jump-starting a fitness regimen.
Participants can choose from an assortment of fitness activities categorized into beginner, intermediate, and advanced levels. You can also listen to "Heart Talks," a talk led by licensed Nutritionist-Dietician and fitness specialist Fia Batua.
Apart from the workout activities, a live cooking demo and food sampling using heart-healthy Golden Fiesta Canola Oil by NutriAsia will be conducted by Pinoy celebrity chef and fitness buff Jose Sarasola. You'll learn how to prepare simple, heart-healthy meals like Golden Fiesta Lettuce Salad with Guyabano Vinaigrette, Golden Fiesta Bangus Back Fillet and Adobo Kangkong Duo, and Golden Fiesta Japanese Chicken Katsu in Curry Sauce.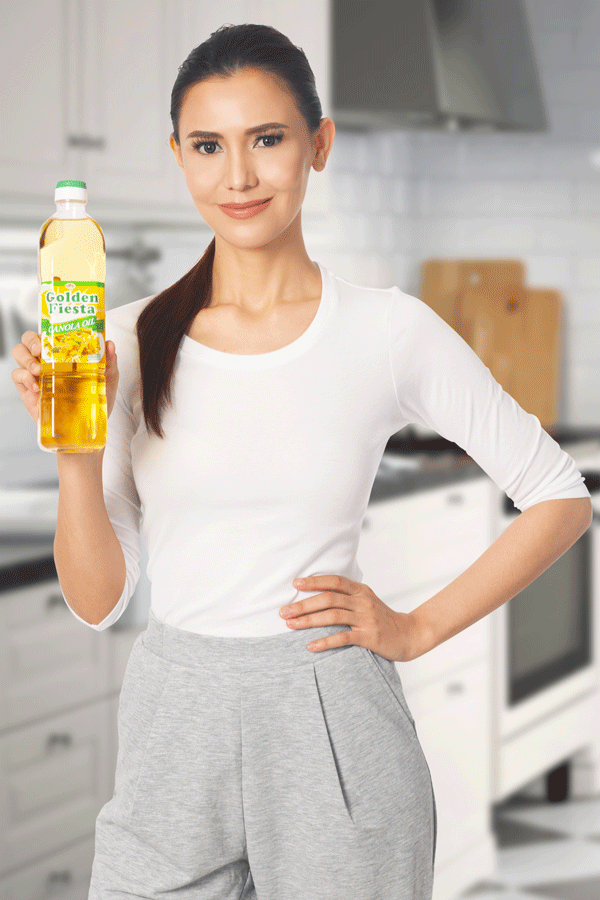 I didn't know this myself, but they say that Golden Fiesta Canola Oil is a rich source of the cholesterol-reducing phytosterols, an all-natural plant extract that can reduce your body's cholesterol level by as much as 15 percent. Scientific studies and trials show that consumption of two grams of phytosterols per day has the potential of diminishing one's risk of developing coronary heart disease.
To register, sign up at Solenad 1-Flex Lot, Nuvali on Nov. 11 as early as 6 a.m. You'll get a free test to check your current fitness status using Golden Fiesta's Karada machines before proceeding to a warm-up session. Participants will receive a special event passport that will be stamped after finishing each fitness activity. The Golden Fiesta Heart Healthy Camp at Nuvali will run until 11 a.m.
According to Carl Constantino, category marketing manager at NutriAsia, the Golden Fiesta Heart Healthy Camp is the brand's way of reaching out to Filipino consumers, encouraging them to be more mindful of their food choices and to maintain an active lifestyle despite tight schedules.
After the Nuvali leg, catch the Golden Fiesta Heart Healthy Camp at:
Track 30th at Bonifacio Global City in Taguig on November 26 (Sunday)
Eton Centris Walk in Quezon City on December 3 (Sunday)
For upcoming events, check out Golden Fiesta's Facebook page.
Golden Fiesta by NutriAsia is available in leading supermarkets nationwide. NutriAsia is a powerhouse of timeless and iconic Filipino food brands, including Datu Puti, UFC, Silver Swan, Papa, Jufran, Mafran Mang Tomas, and Golden Fiesta.