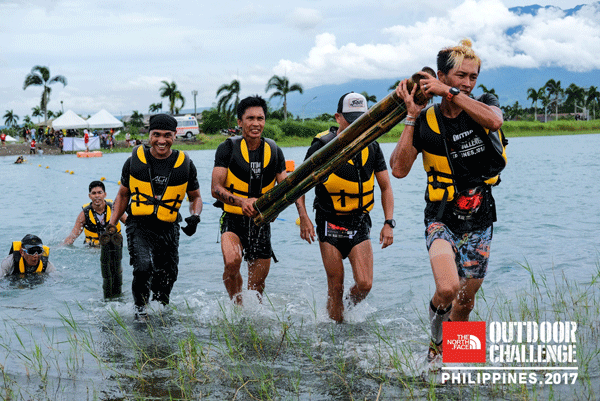 Press Release – Leading outdoor brand The North Face lives up to its own challenge of embodying the spirit of exploration as it successfully holds the first-ever TNF Outdoor Challenge Philippines. Made possible with the support and participation of Governor Migz Villafuerte, the race was held last November 18, 2017 at the Camsur Watersports Complex (CWC).
A Challenge Like No Other
As expected, the TNF Outdoor Challenge proved to be a beast of its own as it tested the limits of over 500 participants which included fitness and outdoor enthusiasts, runners, mountain climbers, hikers, and athletes from all over the country. Far from your typical trail running race, the TNF Outdoor Challenge featured an expansive mixed terrain course that had four different ecosystem zones – earth, endurance, forest and water – as well as a heady combination of obstacles that were comparable to training obstacles such as mud-crawling, rock climbing, fallen tree hurdles, etc.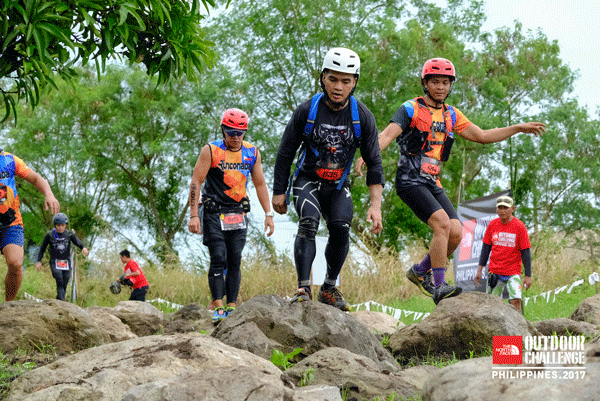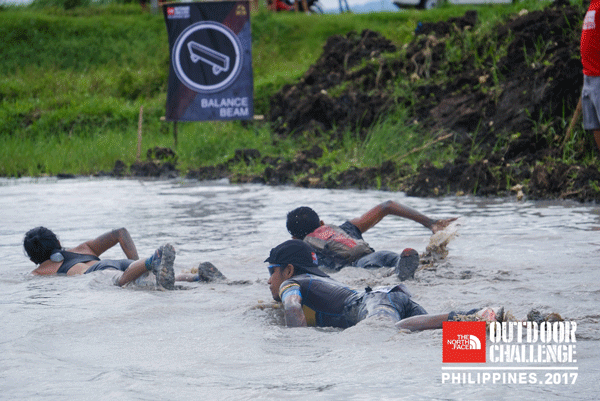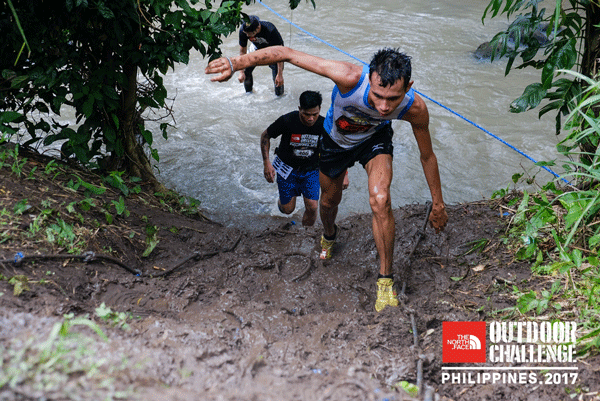 Divided into two race categories, a total of 12 mountain challenge obstacles faced participants of the 22km challenge while participants of the 11km category had to overcome 7 mountain challenge obstacles.
Home to a relatively uncharted eco landscape composed of long stretches of white sandy beaches, pristine bodies of water, colossal rock formations, majestic mountains, and lush forests, the province of Camarines Sur proved to be most ideal venue for the TNF Outdoor Challenge which required no less than a diverse and mercurial geographic venue.
Winners:
For the 11km Individual Category (male division):
Jeffrey Reginio – 1st place
Sonny Jaen – 2nd place
Chris Berdejo – 3rd place
For the 11km Individual Category (female division):
Cynthia May Nas – 1st place
Camille Sintos – 2nd place
Sheila Mae Salazar – 3rd place
For the 11km Team Category:
Rafael Vargas, Antonio Jr. Salamanque, and Jade Albar of Team Camsur Tri Team 3 – 1st place
Ely Ojena, Jeonel Teoxon, and Rogene Clores of Team Caramoan Boyz – 2nd place
Richard Nijal, Jundy Dialogo, and Nelee Nacario – 3rd place
For the 22km Team Category
Eugene Postrado, Ernie Payong, and Jeric Payong – 1st place
Carmelo Serrano, Christopher Gaco, and Mariano Jr. Basagre of Team Lodi – 2nd place
Mariano Jr. Lagyap, Billy Biag, and Renel Brecenio – 3rd place
For the 11km All Women Team Category
Mariel Ester Federis, Yolanda Almonguera, and Ira Hernandez of Team Fu Naga
For the 22km All Women Team Category
Regina Rosquites, John Marie Bigcas, and Lorena Agnas of Team Camsur Tri Team 2.
For the 11km Mixed Category
Karen Kaye Baldon, Christopher Rodriguez, and Arne Buere of Mayon Tri Team
For the 22km Mixed Category
Kyle Antolin, Yob Red, and Arlene Agulto of the TNF PH Team
The Outdoor Training Sessions
A month prior to the race, The North Face held a series of Outdoor Training Sessions to help participants gear up for the event. Enlisting the expertise of TNF brand ambassadors, the outdoor training sessions involved 1.5-hour workout routines that were specifically designed to target and enhance muscle groups that participants would actively engage during the race.
Most notably, among the TNF brand ambassadors who led the sessions included Hong Kong-based trainer Ruben Payan Jr. The founder of a movement called Powerful Human, Ruben Payan Jr. is a certified authority in conquering the outdoors. Previously a member of the Marine Corps, Payan gained the recognition of the global outdoor community after conquering the Seven Summits which include the highest points of North America and Europe, Mt. Everest, and Mt. Vinson in Antarctica. Since then, Payan made it a mission to pass on to others the knowledge he has gained as a fitness professional and a Master Trainer for the Asia Pacific arm of The North Face.
Beyond promoting the importance of training, the Outdoor Training Sessions aimed to empower the community by serving as a platform where outdoor enthusiasts can socialize and network amongst like-minded individuals and collectively enhance their knowledge about the best pre-race practices such as training programs, meal preparations, warm up routines, etc.
Over the years, The North Face's commitment to encourage more people to experience the outdoors has been reflected not only in the brand's relentless pursuit for outdoor product innovation but also in its dedication to nurture outdoor communities with its outdoor-centric campaigns and events. Through the first-ever TNF Outdoor Challenge, The North Face has once again contributed to the empowerment of the local outdoor community.