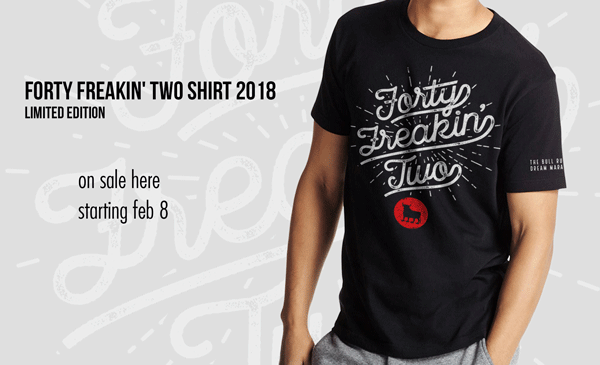 What started out as a joke to have a "Forty F@c&#in' Two" shirt was transformed into this and turned out to be a crowd favorite. It's practically TBR tradition to have our Forty Freakin' Two shirts every year… and we couldn't let 2018 pass without one! This limited edition shirt was designed by our TBR Dream Alumni Ricky So and produced by Team Manila for us.
We're super excited for its release on Feb 7 at TBR Sun Life Dream Marathon Send Off Party. They go on sale that evening for everyone to purchase. Non-Dreamers will be allowed to purchase too. If you can't make it, have someone else buy it for you because we expect these shirts to go quickly.
Shirts will be sold online on this site the following day, Feb. 8. Stay tuned!