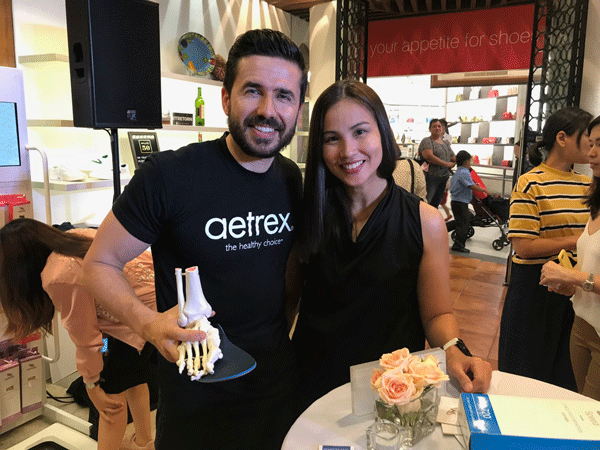 with Peter Malkin, Vice President for Intl. Business Devt. of Aetrex Worldwide, Inc.
The past 6 months since my injury, I've never paid more attention to wearing the right shoes and insoles. After a 3-month hiatus from running, Dr. Canlas said that the main cause of my foot problems were my bunions which were exacerbated, get this, not by my running shoes, but my office shoes! Who would've thought, right?
So, I went on a shopping rampage for wider office shoes and insoles that could fit into regular shoes. I successfully found replacements for my ballerina shoes and heels as I switched to comfy loafers (3 of them lol). But, I couldn't find insoles that could fit into my loafers. Until Aetrex.
AETREX: NOW IN MANILA
Aetrex pioneered the creation of medically-oriented footwear and foot care products that has improved foot health and footwear performance for over 70 years. Thanfully, Aetrex is is now in Manila and officially launched last February 22 at Res|Toe|Run, Glorietta 4.
ISTEP NOVA FOOT SCAN
During the launch, Aetrex conducted a live demonstration of the iStep Nova, which is the most technologically-advanced foot scanning technology which will now be available at Res|Toe|Run.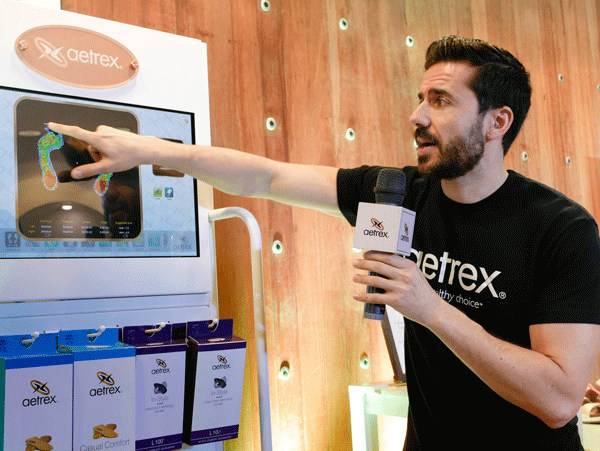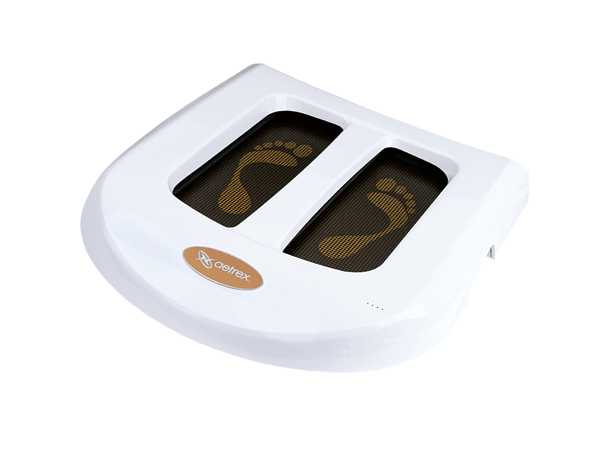 The Nova features a breakthrough design that enables it to perform highly-accurate foot scans. Powered by 3,744 gold-plated barometric sensors that measure the pressure exerted by the foot every 0.25cm2, the Nova also incorporates 1,326 infrared LED's and receptors that are aligned every half millimeter to capture an accurate size of the foot. In addition, the Nova also runs on a cloud-based software which enables users to capture unique data about their customers' feet, communicate with their customers after they leave the store, and access the data collected remotely from a computer or a mobile device.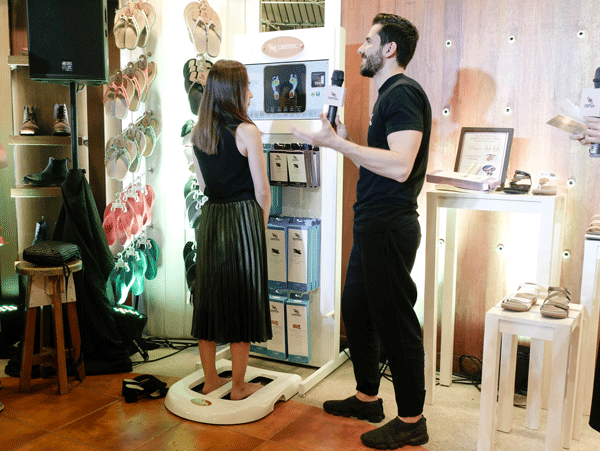 After trying the foot scan, I learned that, after believing I was flat-footed for the past decade, I'm actually not flat-footed!!! Whaaat?! The Nova also recommended a size 8.5 insole vs. a size 9 that I usually use. How cool is that?
LYNCO ORTHOTICS
Aetrex's Lynco Orthotics line was also launched during the event. Conceived to provide enhanced comfort and improved functioning for the feet and the body, the Lynco Orthotics are available in four varieties to match different types of footwear as well as the unique biomechanical needs of different foot types: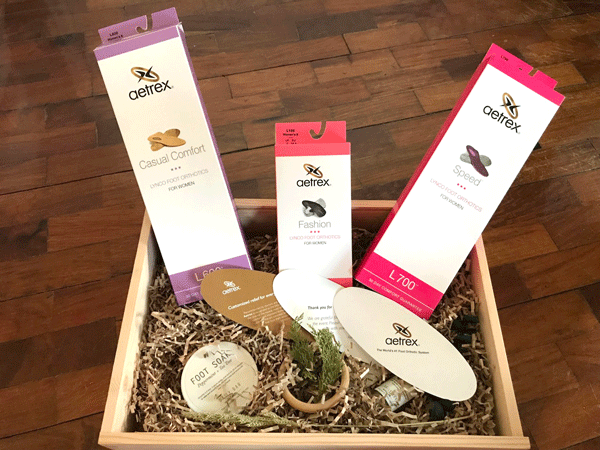 + Lynco Speed Orthotics for active footwear: keeping in mind the importance of strategically-placed arch support to help align the body and prevent common feet injuries such as Plantar Fasciitis, Arch Pain, and Metatarsalgia;
+ Lynco Casual Orthotics for common footwear styles;
+ Lynco Fashion Orthotics for heels, ballet flats, and pumps;
+ Lynco Flips & Slides which are flip-flops that are made from UltraSKY™ injected EVA to provide extreme cushioning, shock attenuation and durability.
Check out Aetrex and iStep Nova at your nearest Res|Toe|Run store!