Fitbit recently launched its lightest smartwatch to date: Fitbit Versa.
Fitbit Versa makes your daily and weekly health and fitness data even more accessible on the go with a redesigned dashboard, which delivers action-oriented motivational messages, tips and tricks and support to help you stay on track to reach your goals.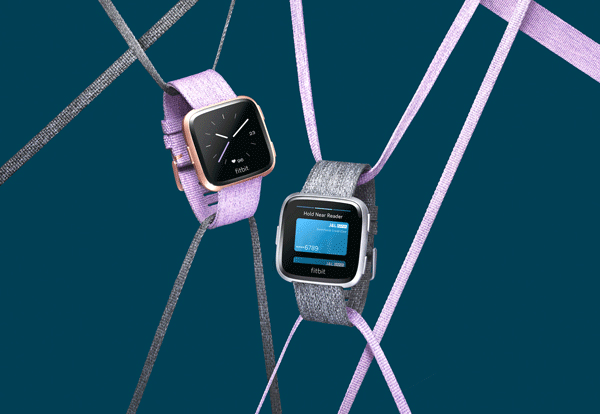 It's my first time to ever own a Fitbit smartwatch and I was thrilled to even just wear one on my wrist! I used it for a couple of weeks and here's my take on it:
WHAT I LIKED:
+ User-friendly dashboard and app: As a new Fitbit user, I'd say the Versa provides for easy and quick access to your most important health and fitness data. They say that some info previously on the app is now available on your wrist so that's a good thing. On top of that, I love how easy to use and understand the app is!  Very simple compared to other fitness apps I've used.  The challenges and adventures are the best!  Virtual race in NYC?  I'm in!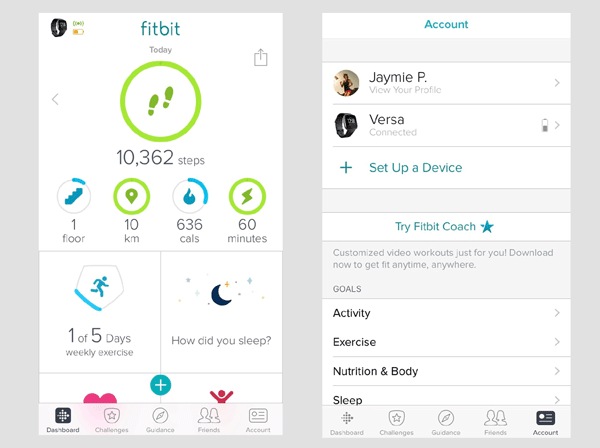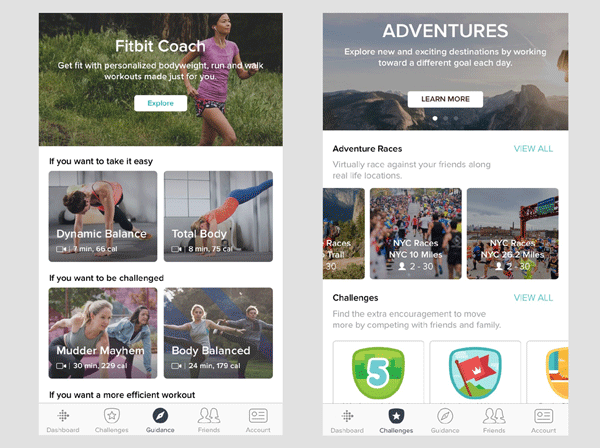 + Advanced health and fitness features: Versa has personalized workouts with Fitbit Coach, 15+ exercise modes including automatic SmartTrack™swim tracking, and automatic sleep stages tracking. Wow.
+ Personalize! You can choose your own clock face and apps from the ever-growing Fitbit App Gallery. Even more, you can also choose accessories that fit your style. There are classic straps in various colors that are swim-ready, leather straps, and even stainless steel for the office or special occasions.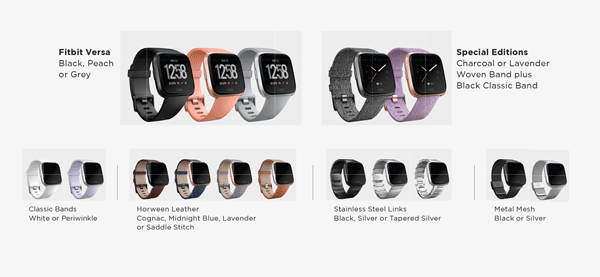 + Swim-ready: Versa is water-resistant up to 50 meters so you can wear it in the pool or open water swims. It tracks real-time laps, duration and calories burned.
+ Stores music: Versa can store and play over 300 songs from your personal music collection, download your favorite stations from Pandora, or your own curated playlists as well as Flow from Deezer. Just connect a pair of wireless headphones or Bluetooth speaker.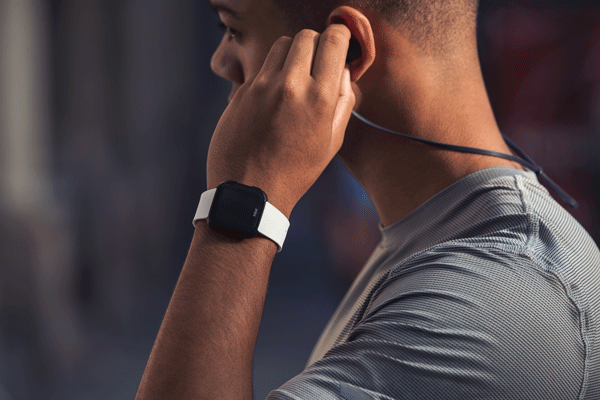 + Monitor your heart rate: Versa's PurePulse heart rate tracking allows you to see real-time heart rate zones, better measure calorie burn throughout the day, and view resting heart rate. PurePulse heart rate also powers other key features like Sleep Stages, Cardio Fitness Level (VO2Max), and Relax guided breathing sessions.
+ Notifications: Versa has app, calendar, call and text smartphone notifications so that you know when someone is trying to reach you even while you're at the gym or running!
+ Good battery life. It lasts up to 4 days.
Starting this month of May, Fitbit will have the following new features:
+ Quick replies: Android mobile device users can respond to messages on the go using Fitbit Versa and Fitbit Ionic smartwatches. You can also create and send up to five custom pre-populated quick replies of 60 characters or less to text messages and messenger apps like WhatsApp and Facebook Messenger.
And, last but not the least, calling all females…
+ Female health tracking: Fitbit can now track your menstrual cycle and symptoms. This makes it easier for us women to manage our cycle with a more complete picture of health and fitness data all in one place and not on a different app!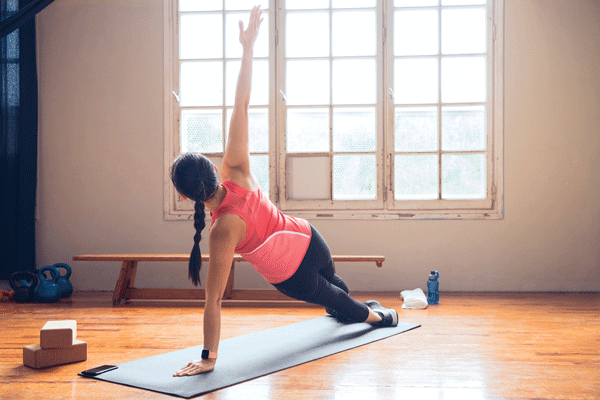 WHAT I DIDN'T LIKE:
+ Wallet-free payments via Fitbit Pay, supported by more than 60 banks and card issuers in 15 countries… BUT this doesn't include the Philippines. So it's pretty useless.
+ Connects to GPS: To get a GPS connection, you must use your smartphone's GPS so that you can track your pace, distance, and speed more precisely while running. When it comes to choosing a great running watch, GPS connection is a must. This is a deal breaker for me.
+ Quick replies are only for android. I'm an iphone user. Boo.
TBR VERDICT
I love the sleek look, modern design, and smart features of the Fitbit Versa. I don't mind using the Fitbit Versa at work, while lifting weights at the gym, or even on leisurely swims. The two things that standout for me are the user-friendly app and the new menstrual cycle tracker!  Love how innovative the company is and how in touch they are with the needs of their customers!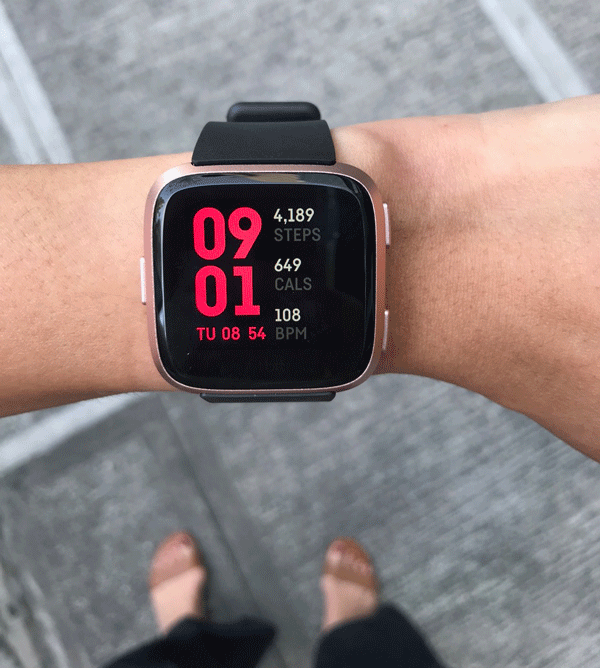 For running, however, I would absolutely not use this.  To be fair, I don't think Fitbit intended this for runners anyway; they have the Fitbit Ionic with GPS, which I haven't tried it.  Since running is my life, we have a problem here. Lol.
For a busy working mom like me who runs before work at least 4x a week and lifts weights, bikes, or does yoga on other days, I prefer to have just one watch for both workouts and work.  Just one watch to consolidate my steps, various workouts, calories burned, etc.  Since the Fitbit Versa can't run with me, I'm happy to stick to my current running watch, which has GPS and can track the essential data I need for my day.
I recommend the Fitbit Versa for fitness enthusiasts who are into monitoring their health and enjoy a fun way to continue to motivate themselves on their health journey.  The Versa is one great looking active lifestyle smartwatch that functions well for both work and play.
PRICE AND AVAILABILITY
+ Available at: Digital Walker, Globe, Liberty, Runnr, Lazada and on Fitbit.com
+ Colors: black with a black aluminum case, gray with a silver aluminum case, or peach with a rose gold aluminum case. Price: PHP13,890
+ Fitbit Versa Special Edition in a lavender woven band with rose gold aluminum case or charcoal woven band with graphite aluminum case, both with an extra black classic band. Price: + PHP15,590
+ Accessories: from PHP1,899 to PHP5,499
COMING SOON: FITBIT ACE
To help the whole family become active together, Fitbit will be releasing its first activity tracker for kids, Fitbit Ace™ in Q2 2018.