I was the youngest in a family of nine. With four boys in the family, mealtimes were a battle for food. I had to put as much as I could on my plate, or else my brothers would gobble it all down and none would be left for me. So, I grew up with terrible eating habits. That's not even counting the loads of junk food I devoured, liters of soda I drank, and, by college, the hundreds of meals I had skipped to make up for all my mistakes. My idea of fitness was to starve myself so that I would look fit. Exercise and sports were not in my vocabulary.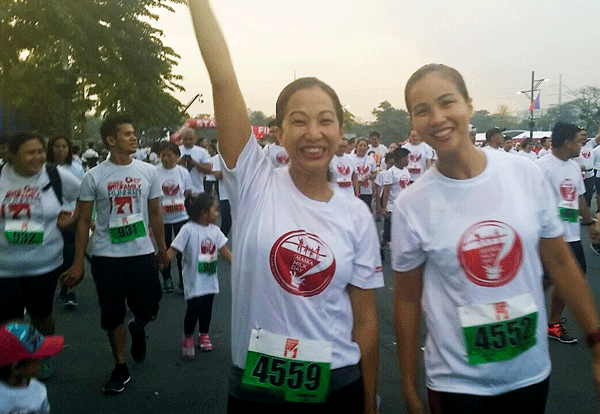 My sis and I (we were the youngest 2 siblings!) at the Alaska Milk Day run
Fast forward to the present. I'm a mom, a marathoner, and a health coach. Needless to say, I've learned about the importance of nutrition and exercise. More than that, I try to instill the same healthy lifestyle with my children so that they adopt it early on and they won't have to go through the struggles I went through.
Here are five habits that you can apply in your own homes to have a healthier family: (more…)