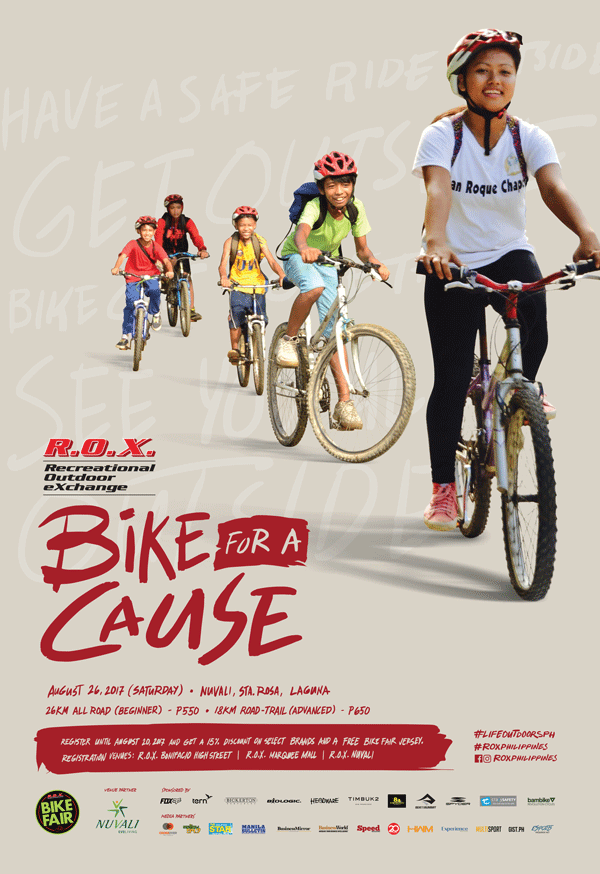 Happening this August 26, 2017 at Nuvali, Sta. Rosa, Laguna, the R.O.X. Bike for a Cause aims to engage the biking community in a meaningful and charitable biking event.
Presented in partnership with Bikes for the Philippines, a non-profit foundation which aims to provide bicycles to disadvantaged individuals in the Philippines, together with Heroes on Wheels, an assistance program of the Center for Outdoor Recreation Expedition created in the aftermath of Typhoon Haiyan in 2013, the proceeds for this year's Bike For A Cause will go to the Talahib Pandayan National High School in Batangas City and Heroes on Wheels program.
Together, Bikes for the Philippines and Heroes on Wheels aim to strengthen the support networks of poverty-stricken communities by providing proper outdoor equipment and transport that will bridge the gap between inaccessible areas.