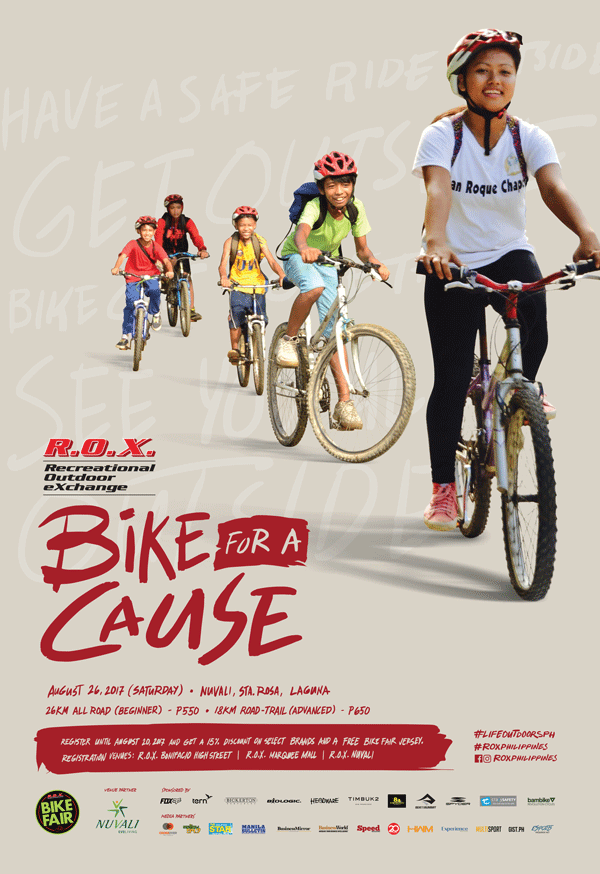 Happening this August 26, 2017 at Nuvali, Sta. Rosa, Laguna, the R.O.X. Bike for a Cause aims to engage the biking community in a meaningful and charitable biking event.
Presented in partnership with Bikes for the Philippines, a non-profit foundation which aims to provide bicycles to disadvantaged individuals in the Philippines, together with Heroes on Wheels, an assistance program of the Center for Outdoor Recreation Expedition created in the aftermath of Typhoon Haiyan in 2013, the proceeds for this year's Bike For A Cause will go to the Talahib Pandayan National High School in Batangas City and Heroes on Wheels program.
Together, Bikes for the Philippines and Heroes on Wheels aim to strengthen the support networks of poverty-stricken communities by providing proper outdoor equipment and transport that will bridge the gap between inaccessible areas.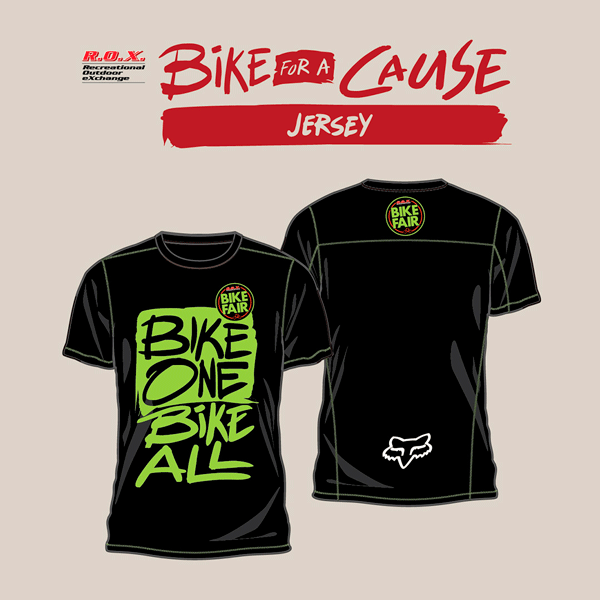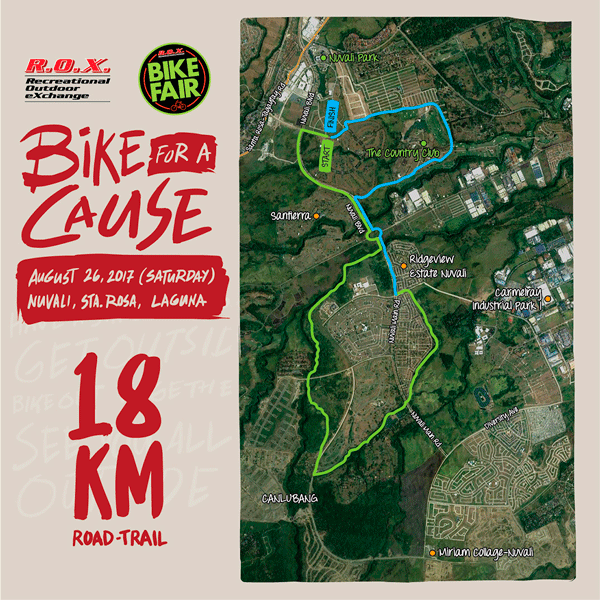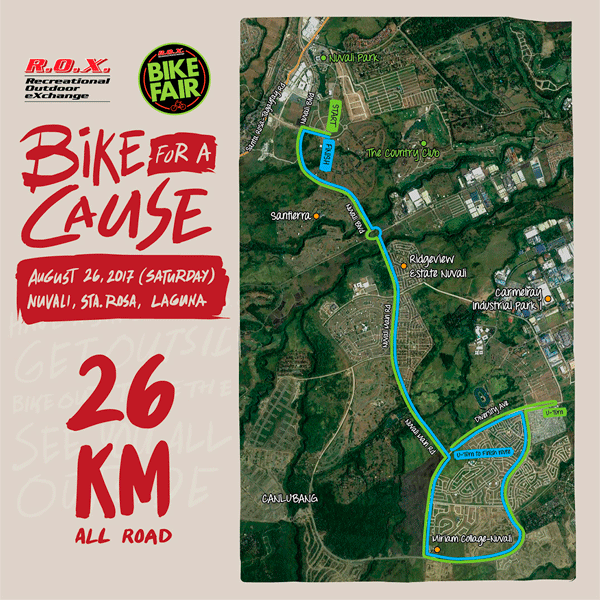 Divided into two categories, Bike For A Cause 2017 invites participants to choose between two distances and bike routes. For bikers who seek an adrenaline-pumping experience, the 18km is more than ideal as it involves a road to trail bike course made up of 20% road, 80% trail routes at P650 registration fee. On the other hand, leisure bikers are encouraged to take part in the 26km all road biking course at P550 registration fee. Participants will each be given a kit which includes a limited-edition bike jersey, a race bib number with exclusive discounts, and one raffle entry for a chance to win prizes during the awarding ceremony.
26 km All Road (Beginners) – P550
18 km Road-Trail (Advanced) – P650

Get an exclusive discount on select brands and a Bike Fair jersey when you register.

Registration is until August 20, 2017
Registration venues: R.O.X. Nuvali, R.O.X. Bonifacio High Street, and R.O.X. MarQuee Mall.
Also, not to be missed is the R.O.X. Bike Out, a community fun ride events in different region this all weekend of August in the following areas: Bike Out Legazpi and Bike Out Cagayan De Oro on August 6, Bike Out Baguio on August 13 and Bike Out Davao on August 27.
To know more about the latest news and updates from R.O.X., follow @roxphilippines on Twitter, @ROX_Philippines on Instagram, Like R.O.X. on Facebook, or search for the hashtags #ROXPhilippines #LifeOutdoorsPH.