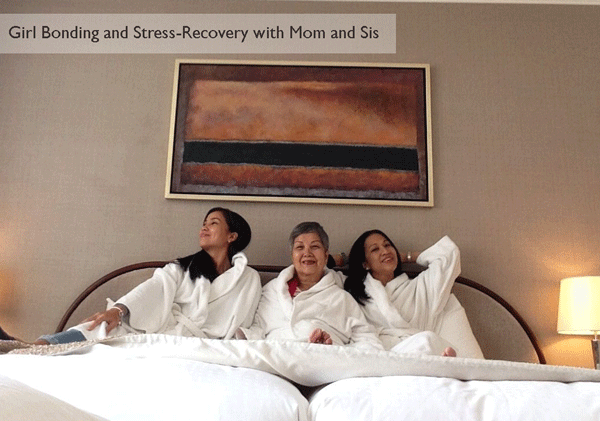 Note: Starting this week, I'm launching a regular column on TBR called "Wellness Wednesday."  As the name suggests, I'll be posting articles on Wellness every Wednesday.  As most of you know, I've just earned my certification as a Nutrition and Lifestyle Coach so it's only natural that I share with you what I learn and know in the field of wellness.  
"I am stressed!"  I think I say that word at least once a month. I said it twice a day (while I was pulling all my hair out) when I was preparing for All Woman Race!
For most of us, the word "stress" always connotes something negative. We use it when we feel that there's just too much on our plate, when we have little time for our endless to do list, or when we just can't cope with the pressure around us.
Truth is, stress isn't all that bad. According to Psychology Today, stress is "simply a reaction to a stimulus that disturbs our physical or mental equilibrium. In other words, it's an omnipresent part of life." Don't try to escape it because you can't.  And, hey, sometimes a bit of stress can be good for you. (more…)