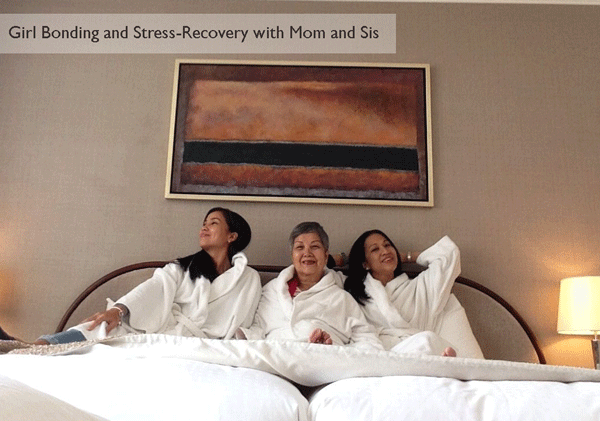 Note: Starting this week, I'm launching a regular column on TBR called "Wellness Wednesday."  As the name suggests, I'll be posting articles on Wellness every Wednesday.  As most of you know, I've just earned my certification as a Nutrition and Lifestyle Coach so it's only natural that I share with you what I learn and know in the field of wellness.  
"I am stressed!"  I think I say that word at least once a month. I said it twice a day (while I was pulling all my hair out) when I was preparing for All Woman Race!
For most of us, the word "stress" always connotes something negative. We use it when we feel that there's just too much on our plate, when we have little time for our endless to do list, or when we just can't cope with the pressure around us.
Truth is, stress isn't all that bad. According to Psychology Today, stress is "simply a reaction to a stimulus that disturbs our physical or mental equilibrium. In other words, it's an omnipresent part of life." Don't try to escape it because you can't.  And, hey, sometimes a bit of stress can be good for you.
Stress can be postive if it helps to keep us on our toes, makes us stay alert and competitive, and gets us excited. According to Harvard University Professor Tal Ben-Sharhan (you gotta watch his video on Happiness 101), stress can actually make us tougher, stronger, and more resilient, the same way that muscles get stronger when we exercise it. I believe it!  He adds that stress only becomes a problem when we don't get enough recovery. When there is so much stress around us and we don't ever give ourselves a break, then it can negatively affect our mental and physical health. Now, I don't just believe this, but I have firsthand experience just recently!
A BULL UNDER STRESS
For the past months, I knew that something was wrong with my body. When I was rushed to the ER a couple months back due to low potassium and mild dehydration, my body was probably just reacting to the chronic diarrhea and frequent stomach pain I was experiencing for weeks before that.  Later on, it was just an avalanche of more problems: occasional moments of dizziness or headache, weight loss, and, worst of them all, I couldn't quite hit my pace during training runs.  Arrgh!
For weeks I was like Dr. House trying to investigate what the hell was wrong with my body.  I wasn't used to feeling weak and I sure didn't like how it felt. I went to LifeScience to check my Food Intolerance and Nutrient Levels. I went on a 3-day Detox diet. I had all sorts of medical tests done from stool exams to hormone tests and consulted a gastroenterelogist who found nothing wrong with me but ordered a colonoscopy already. No one could figure out what was wrong with me.  It was frustrating and maddening.
I went about my daily life juggling all my responsibilities despite my worrisome health problems. I was working, caring for the family, running and striving to stay strong as best I could.
The most challenging among all my responsibilites was All Woman Race. It was an event that I didn't realize would take so much time from me and my already crazy schedule. Still, I took on the work and tried my best to ensure it would be a successful event. A week before the race I had the worst stomach pain. I worried that my body was failing me at a time when I had the most work. Such bad timing, I thought. Thankfully, my doctor prescribed antibiotics that helped ease the pain.
All Woman Race was a successful event. Thank God! It was such a huge relief for me. What happened a week after we finished the event was a huge surprise…all—as in every single health issue—disappeared. I was back in the pink of health!  Turns out that the diarrhea, stomach pain, and occasional dizzy spells were all stress-induced.  That's why symptoms got worse as the race drew near!  Yikes!
In hindsight, I realize that while I tried my best to act calm and in control of everything, all the stress within was probably manifesting itself physically through stomach pain and general feeling of weakness. Funny that I didn't even know that I was that stressed!
OFF TO HONG KONG
One day, as I was texting my sister (who is even busier than I am) about all this, she replied that she too was stressed and in dire need of a break. I replied: We should take Mom and fly off somewhere. She replied: Game! On the same day, we booked our flights to Hong Kong and, just last week, had the grandest time of our lives!  It was just what we needed to recover from all the stress and simply slow down and reconnect.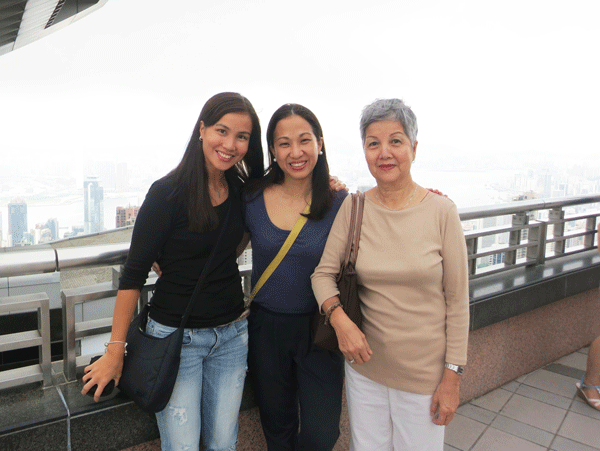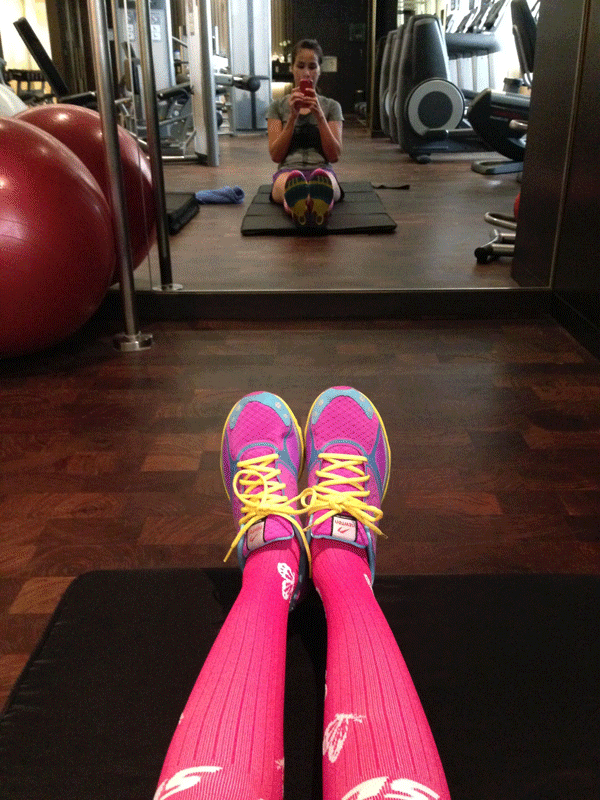 Even on vacation, there must always be time for a run!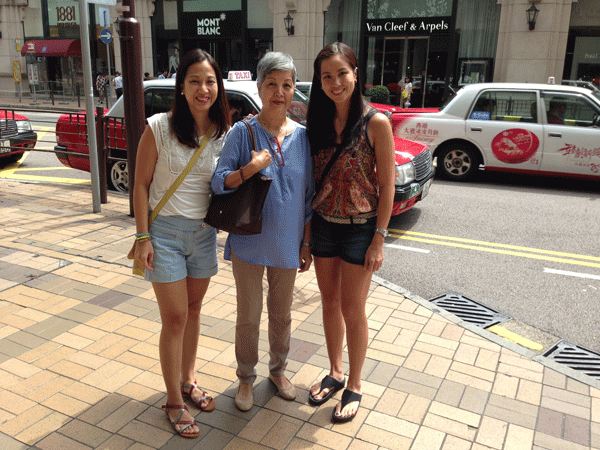 LESSON LEARNED
After all my research on stress, especially the interesting work of Prof. Ben-Sharhan, and my worst ever experience with it, here's what I learned that may help you cope better with stress:
1. Remember that stress is everywhere. Learn to accept it. Stress can make you better and tougher. But, you must also learn how to manage it and allow yourself time to recover.
2. Stress can manifest itself in various forms from headache, chest pain, fatigue and stomach upset to depression, anger, or isolation. Observe yourself and try to do what it takes to care for your body and mind. If you are unable to do so, then ask for the support of a friend, family member, or an expert.
3. There are many ways to recover from stress so that it doesn't bog you down completely. You can take short recovery breaks like a cup of coffee with your wife / husband in the middle of the work day, a hot bath, a power nap, or a 10k run. You can also take major breaks like a one-month trip to Europe (hey, if you worked hard enough for the first 10 months of the year then you deserve this!) or even a one-week break from work without the smartphone or laptop.
Remember: The key is not to escape from stress, but to accept it as a part of life and give yourself moments to recover from it!